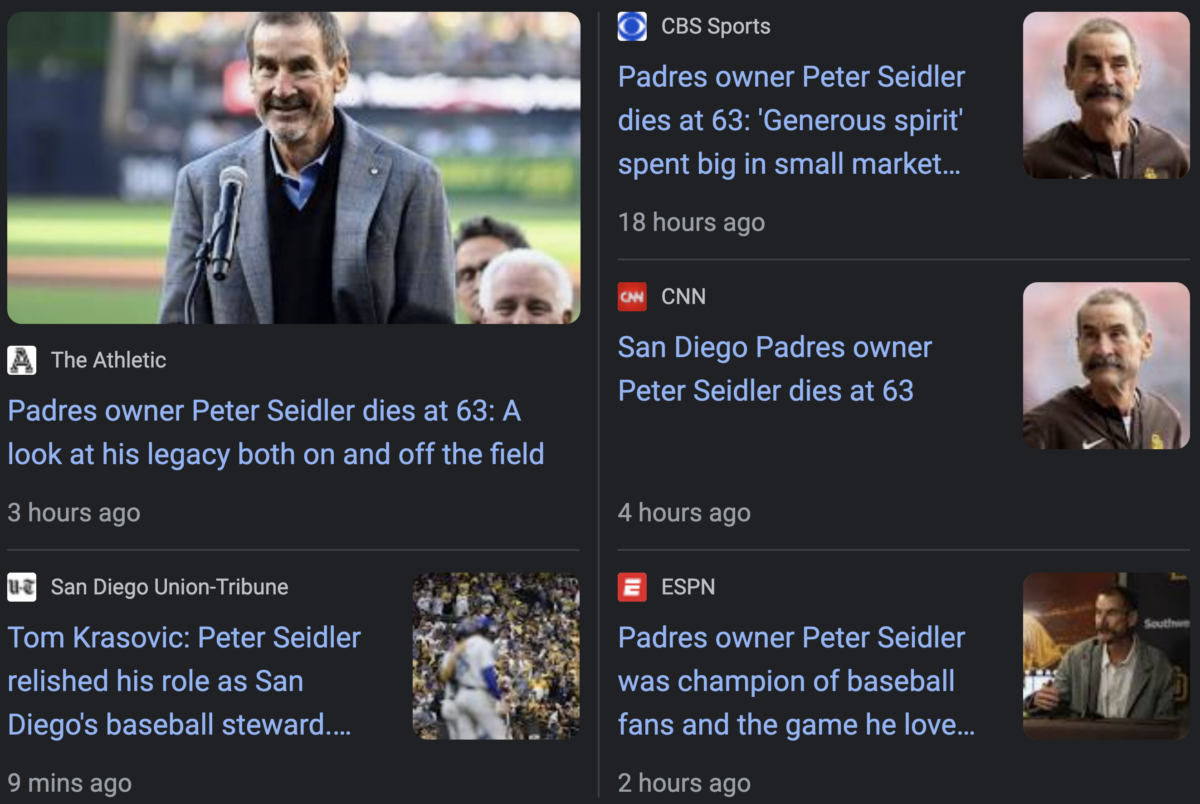 The Padres owner has died at age 63.



The Rangers just won the World Series at the start of the month, in their 63rd season.

Seidler was born on November 7 and died on November 14, 7 days later.

His birthday is the anniversary of anniversary of Roy Halladay's passing, 11/7, like 117.

San Diego, California=162, Major League Baseball=162, Baseball=162 (162 games in a season)
San Diego, California = 108, Major League = 108 (108 double stitches on a baseball)
Keep in mind November 7 leaves 54 days in the year, going with 54 outs in a game.

He died 57 days after this September 18 announcement.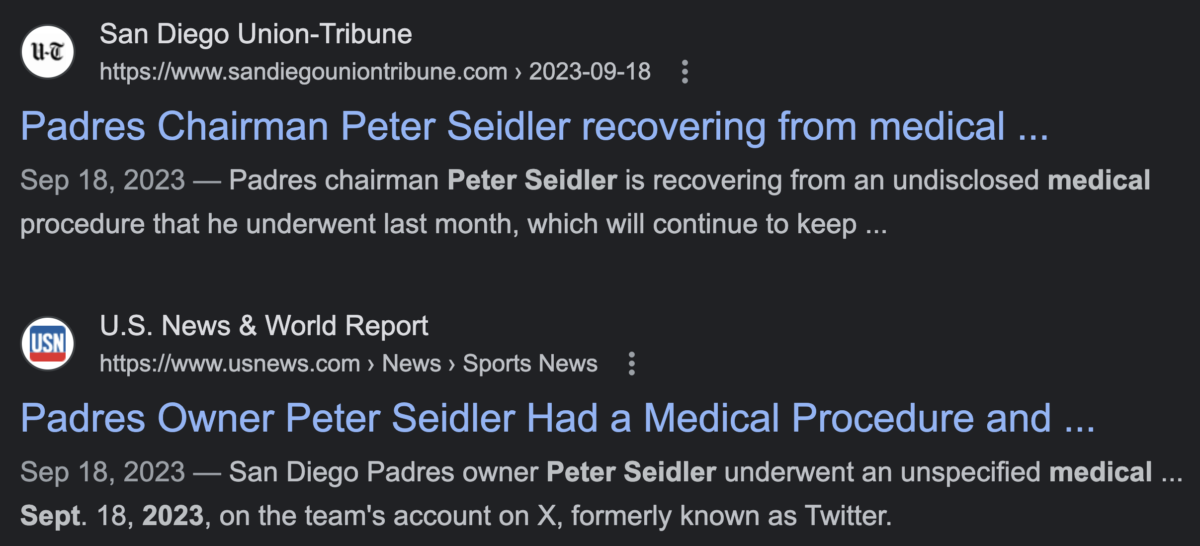 Recall, Bruce Bochy got his 57th win in the postseason as a manager, winning the World Series. And recall, Tim Wakefield died at 57 just as the postseason was getting underway.
As we know, the 119th World Series ended on the 119th day of George W. Bush's age, the man who threw out the first pitch of the 2023 World Series, and the man that the Rangers season was scripted around from Opening Day, March 30, 2023. Of course, Bush is in Skull and Bones, or Order 322, and notice the transfer of the Paders to Peter Seidler was approved on November 18, 2020, the day that is typically the 322nd day of the year.

He died exactly a span of 156 weeks later (911, 156th prime).
For one last point, he died on the day leaving 47 days in the year, and the Rangers who won the World Series play in Arlington, Texas. *Arlington=47
He also died on the day of the MLB owner's meeting.

It goes with the news about his health on September 18, the day the CIA was created in '47, and the day the cornerstone was laid for Washington DC, September 18, 1793 (Baseball=18).
9/18/1793 = 9+18+1+7+9+3=47
Beast=47
DC=47