The discovery of Manhattan on September 11, 1609, by Henry Hudson

Henry Hudson is credited with discovering Manhattan on September 11, 1609, the date that the World Trade Centers would come down in Manhattan in 2001.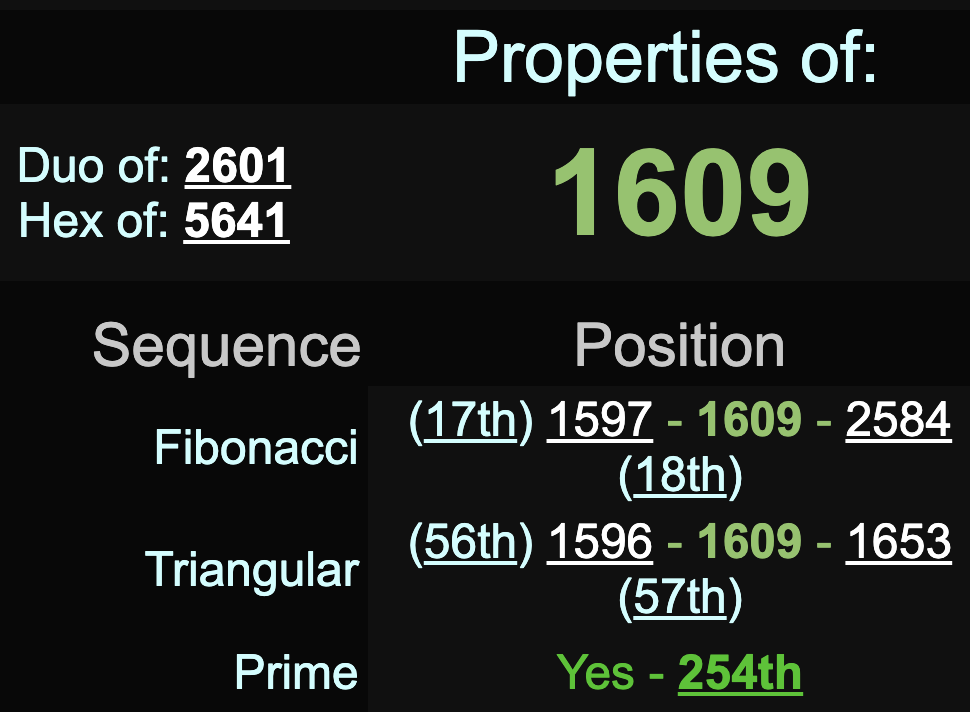 Notice, 1609 is the 254th prime number, and September 11 is the 254th day of the year.

Henry Hudson disappeared in history while sailing, June 23, 1611, the day leaving 191-days in the year.
Society of Jesus = 191
*Credit to Goldeneye Decodes

And for even more… it was 2001 months before America was founded, July 4, 1776.