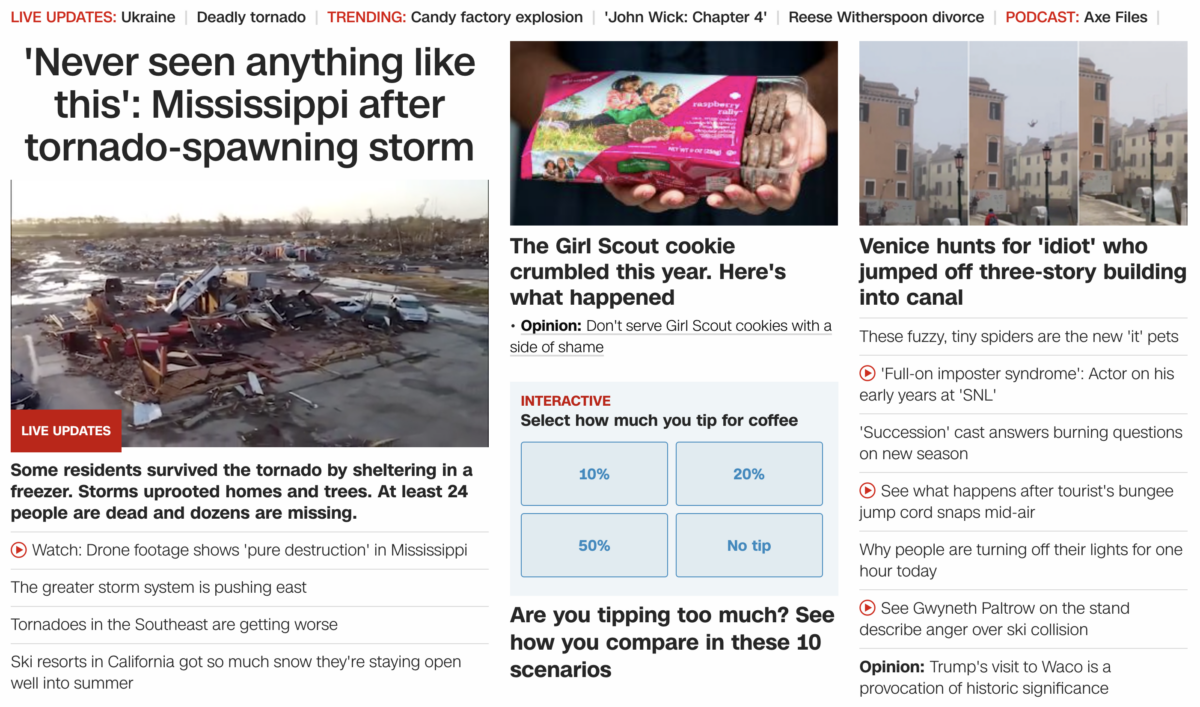 The deadly Mississippi tornadoes of March 24, the 83rd day of the year, have left 23 dead, so they say. As we know, 83 is the 23rd prime number.
Murder = 83 / 34 (March 24, 2023 had 34 date numerology)
*And yes, I realize the subtitle says at least 24 dead on the 24th, but read the actual article (below) as well as other published articles thus far. Everyone is running with 23 (of course it will change). The point is, the reported numbers are not arbitrary.
Furthermore, this came on a date with 70 numerology.
Climate Change = 70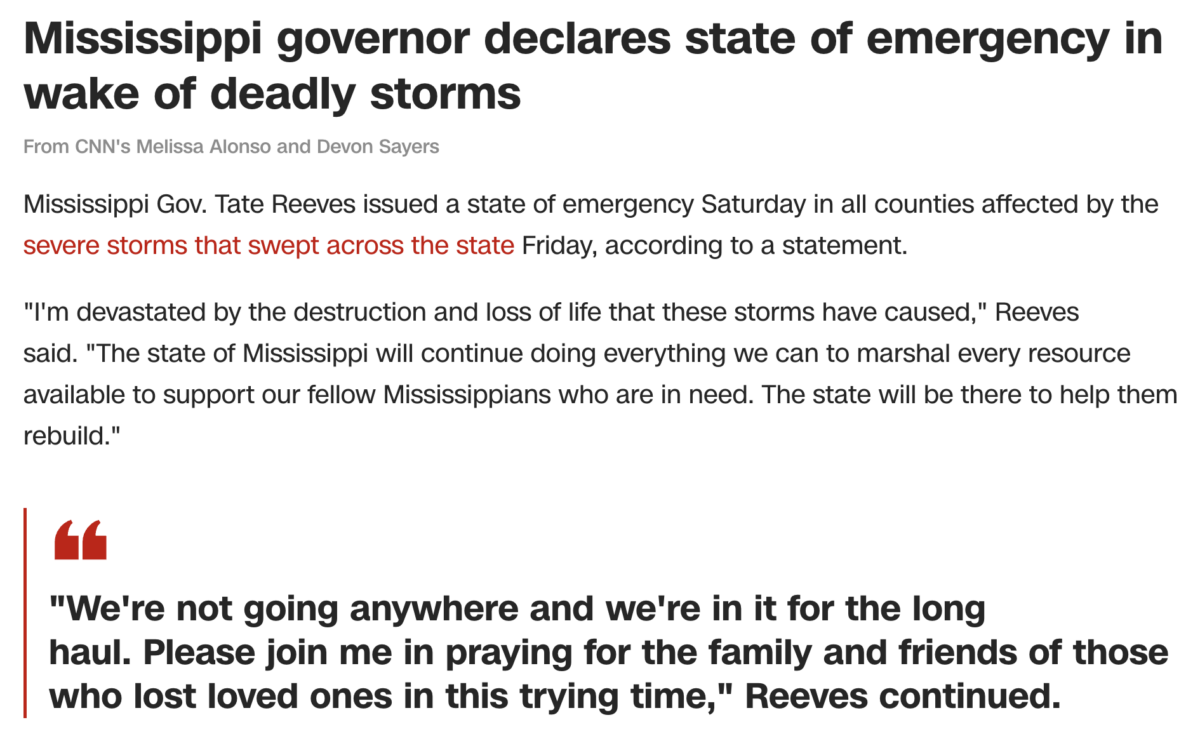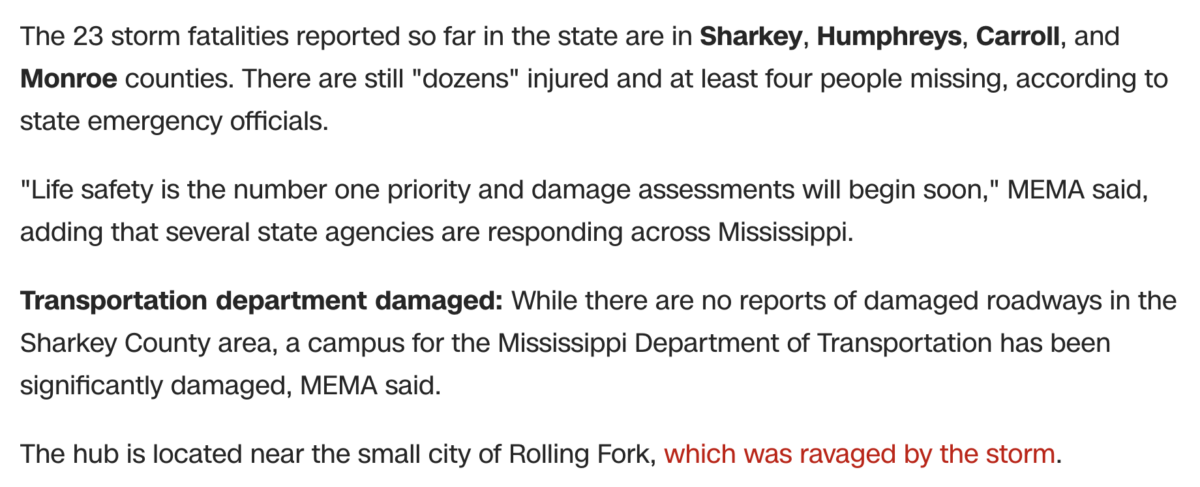 https://www.cnn.com/weather/live-news/mississippi-tornado-03-25-23/index.html