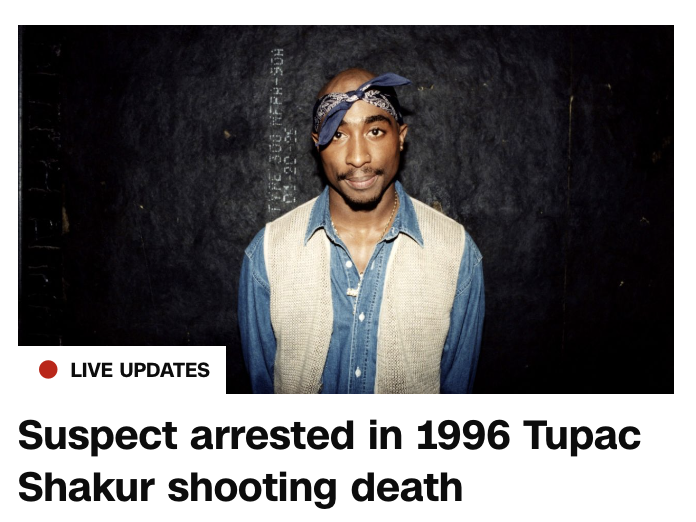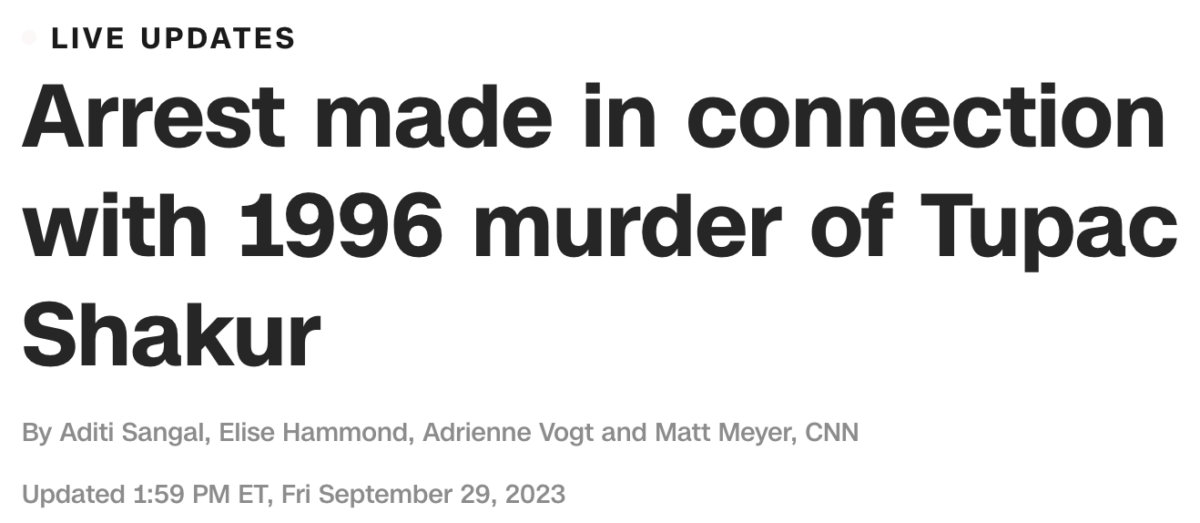 This news comes on the day leaving 93 days in the year.
Order of Illuminati = 93
This news comes 105 days after Tupac's birthday anniversary.



It goes with the man arrested, Duane Keith Davis.
Duane Keith Davis = 153
The Illuminati = 153
Jesuit Order = 153

The Jesuits were created in the 16th century, and today is 16 days after the death anniversary. It is also a span of 106 days from Tupac's birthday anniversary, June 16.
*Sixteen = 96 (The year Tupac was killed)
S.J. = 16
Keep in mind this was the album put out after Tupac's death.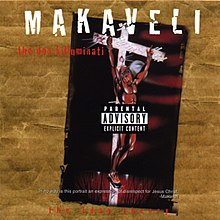 Tupac on the crucifix goes with today's news as well.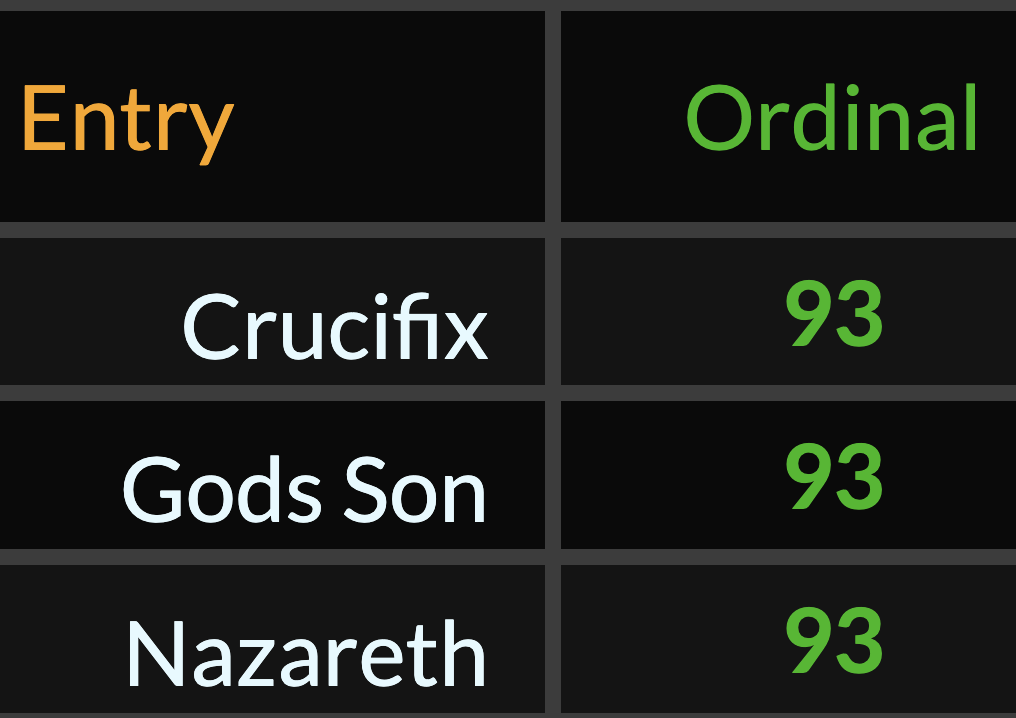 Jesus was crucified in the Bible between 9 AM and 3 PM.
The 930th chapter of the Bible is where the Christian section begins.


There are 27 books in the New Testament, and this news comes on 27 date numerology, 27 years after Tupac's reported murder.
The date numerology is also 81. *Ritual = 27 & 81
*9/29/2023 = 9+2+9+2+0+2+3 = 27
*9/29/2023 = 9+29+20+23 = 81

Again, Tupac died on Cesare Borgia's birthday, a man connected to Machiavelli's The Prince.
He is also where the likeness of white Jesus comes from.


Keep in mind there are 929 chapters in the Old Testament, and today is 9/29.
The United States of America = 929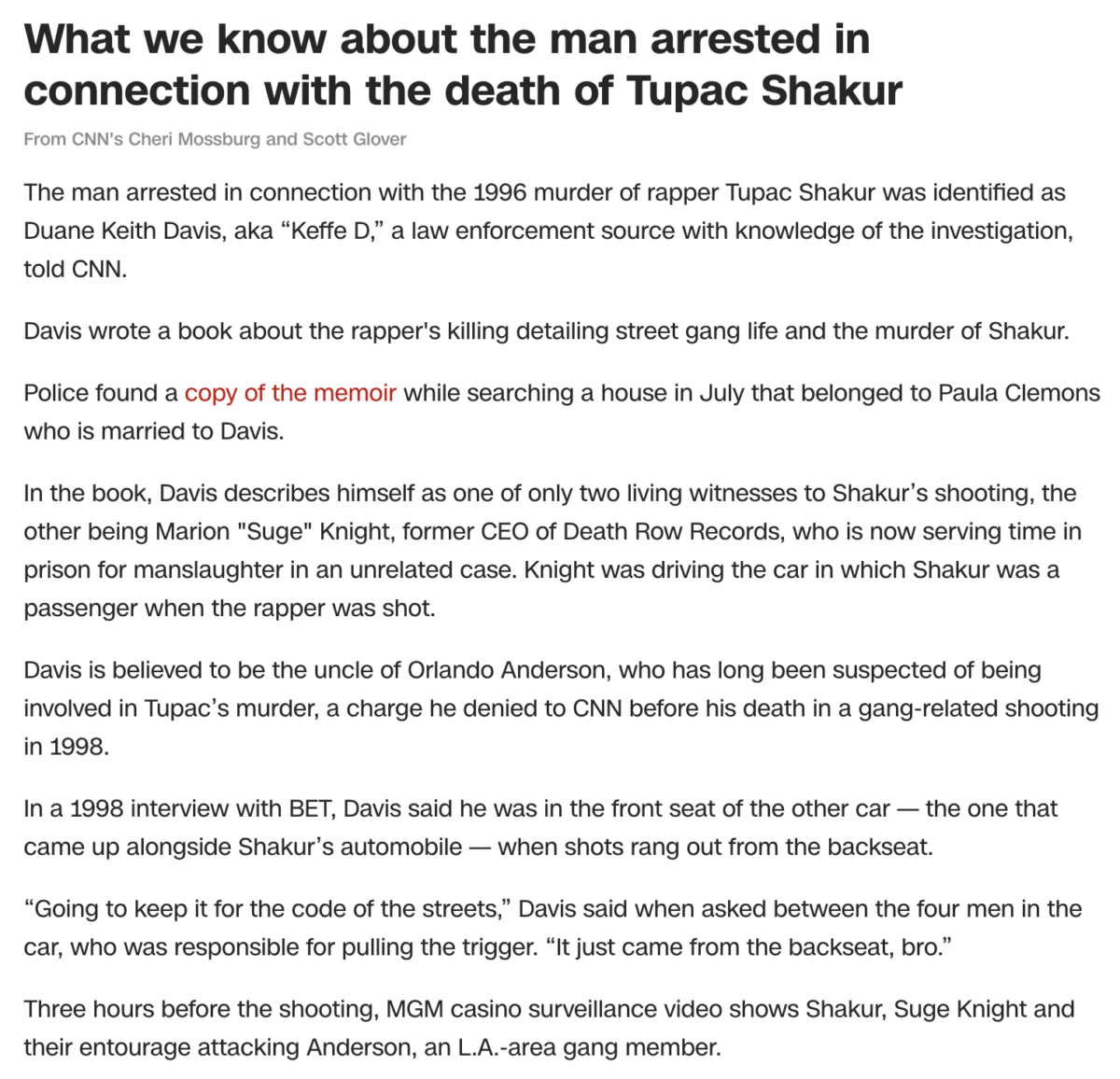 https://www.cnn.com/us/live-news/suspect-arrested-tupac-shakur-murder/index.html
Never forget the song Murder by Numbers by The Police, from 1983.
Orlando Anderson = 83
Murder = 83