Rob Skiba, the man who has the TFR show directly after mine, has reportedly died of Covid-19.
They're saying he died on October 13, 2021, which happens to be the one year anniversary of my book being sold by major outlets such as Amazon.
Keep in mind that is the day leaving 79 days in the year.
Society of Jesus = 79
Knights Templar = 79
*Murder = 79
*Flat Earth Theory = 79
Making this all the more odd, his own company was 'King's Gate Media' and now he is dead from the "crown" virus, or Covid-19. Let us not forget the first confirmed case in the world outside of China was in King County, Washington, in Seattle.

He died in his 53rd year of life, at age 52.
-He died 52 days after the flat earth conference ended on August 22
-Earth = 52


For one more point, he died on the 28 / 44 / 64 date, the 'kill' date.
10/13/2021 = 10+13+20+21 = 64
10/13/2021 = 10+13+(2+0+2+1) = 28
10/13/2021 = 10/13/21 = 10+13+21 = 44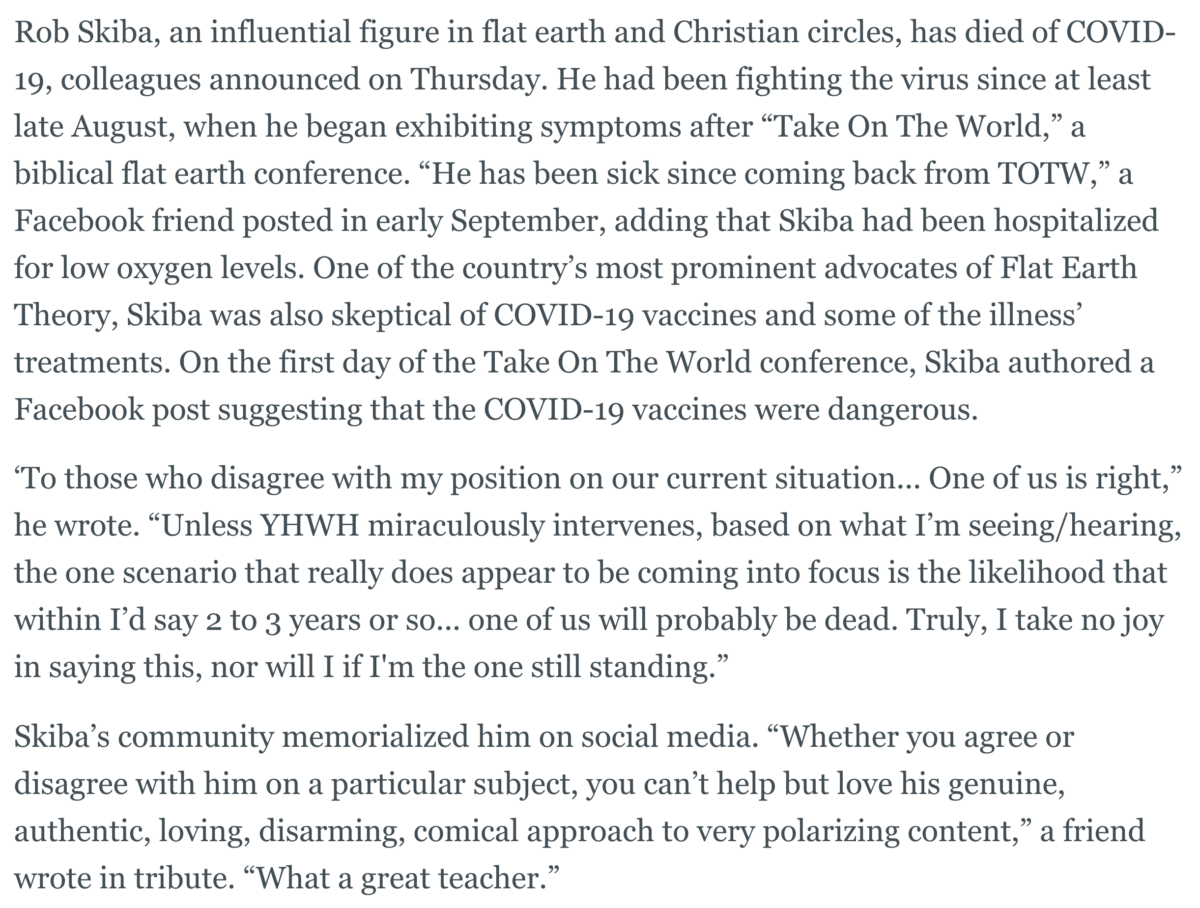 https://www.thedailybeast.com/flat-earth-preacher-rob-skiba-dies-of-covid-19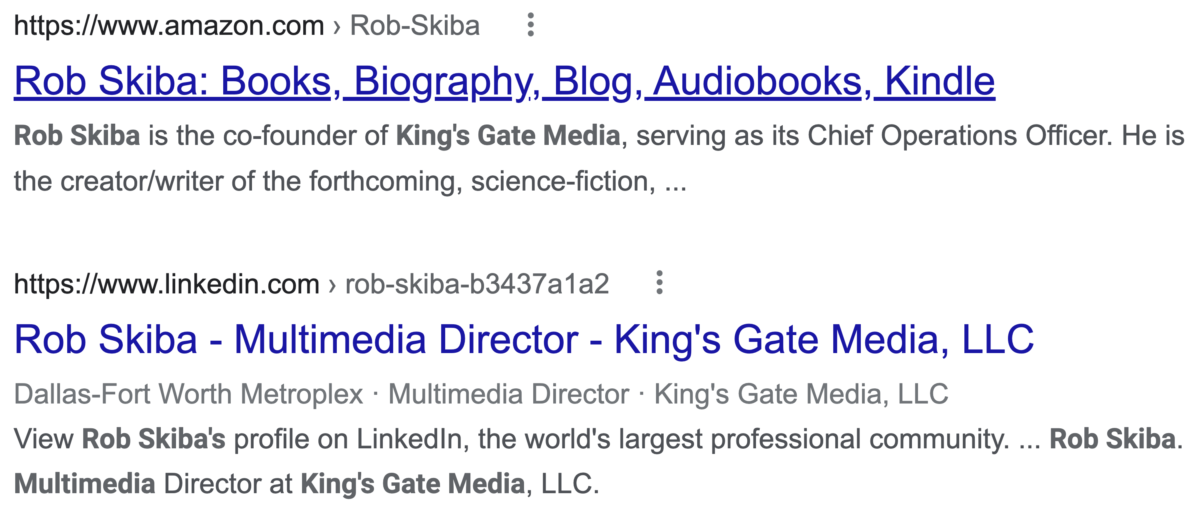 The Flat Earth Conference he got sick at ended on August 22, or 22/8, like 228.
Death = 228

Again, he died 52 days after its conclusion, or a span of 53.
Earth = 52
Covid = 53