The following excerpt of Clinton's call for China to join the World Trade Organization, was from March 8, 2000, a date that falls 201 days after his birthday, August 19.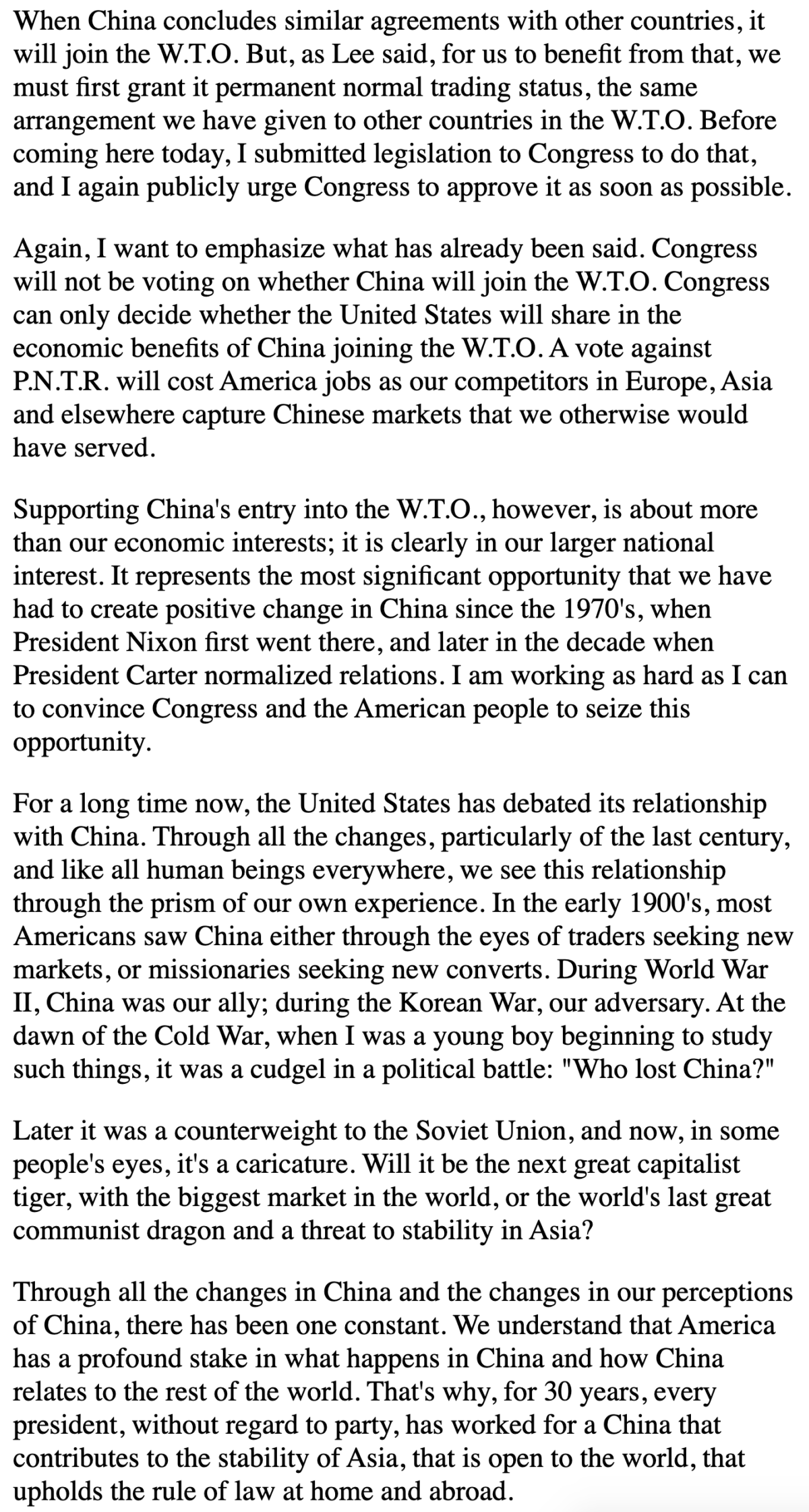 https://archive.nytimes.com/www.nytimes.com/library/world/asia/030900clinton-china-text.html
Notice, Jesuit educated Bill Clinton gave his speech on China joining the World Trade Organization, March 8, 2000, 201 days after his 54th birthday.
The Jesuit Order = 201
Jesuit Order = 54
Of course he is Jesuit educated, having attended Georgetown, established by John Carroll while he was 54, January 23, 1789.
Jesuit Order = 54


Let us not forget Clinton was #42.
Jesuit = 42
Georgetown = 42
Keep in mind 'World Trade Center Towers' equates to 201.

From his speech to that day, was a span of 79-weeks.
Society of Jesus = 79


Geneva, Switzerland = 79 (Where the WTO is HQ'd)
Society of Jesus = 79
And think about the World Economic Forum headed by the Jesuit, Klaus Schwab, simulating the coronavirus pandemic with Event 201, the same day the Jesuit created Military World Games began in Wuhan, China.
Adding to the riddle, China would join the WTO exactly 13 weeks after 9/11/2001, on December 11 of that year. Of course 9/11 was the day the World Trade Centers fell.


The WTO was created January 1, 1995, while Clinton was President. Keep in mind the Jesuits were created to Counter the 95 Theses (and the Military World Games began in '95).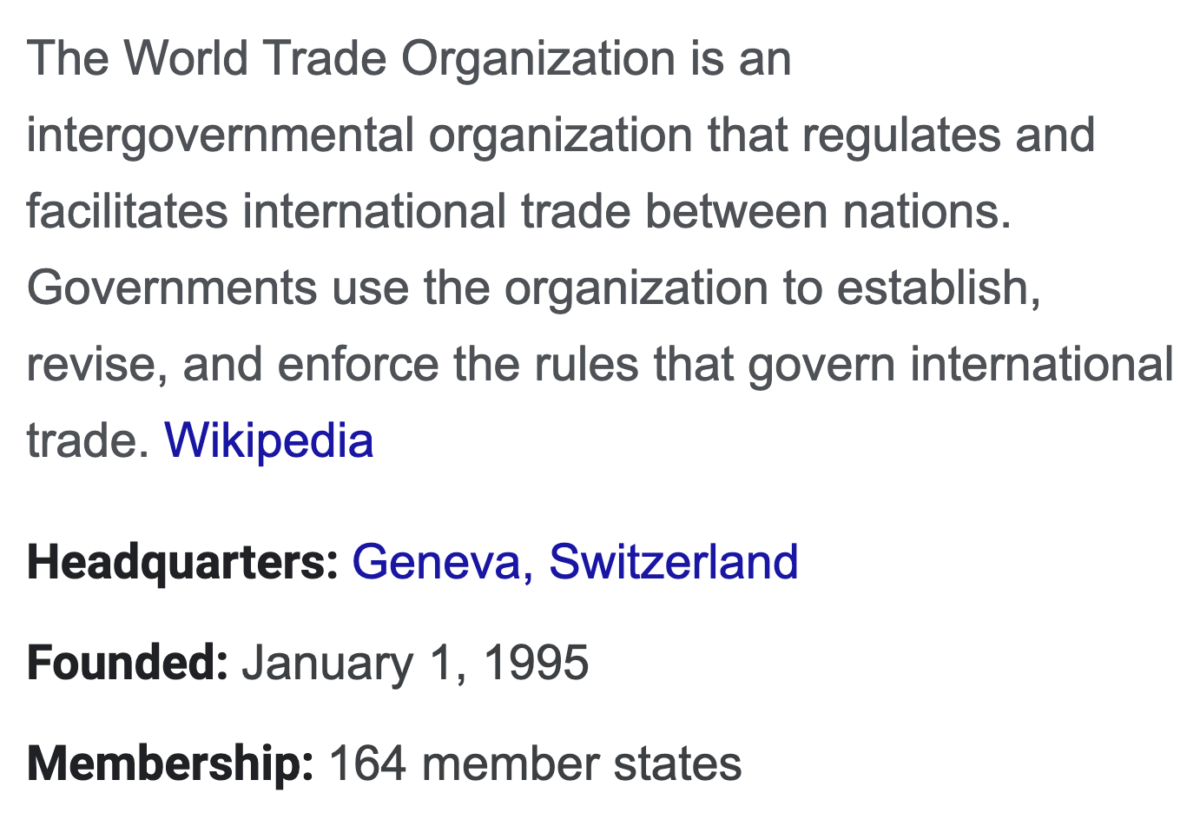 The Cabal = 164
And notice the WTO is HQ'd in Switzerland, like the World Economic Forum. Don't forget how Jesuit educated Donald Trump was the the World Economic Forum in Switzerland the day Coronavirus was confirmed from China in the United States.
*Trump's birthday, June 14, leaves a span of 201 days in the year.