Moana released November 23, 2016, the day leaving 38 days in the year.
As we know, the fire in Maui's rapid spread was blamed on Hurricane Dora
Dora = 38
Fire = 38
They also came 38-weeks and 3-days after the Superior General's 74th birthday, Nov. 12, 2022.
As we also discussed, the major flooding in Maui was March 8, 2021, or 3/8.
-That was on The Rock's 311th day of his age (201 is 311 in base-8 counting)
-The August 8 fire was 129 days before Disney's death anniversary (129 is 201 in base-8 counting)
And in this case, notice Dwayne The Rock Johnson portrayed Maui, the Fire God (and Earthquake God), in the Disney film Moana.

The rock's birthday is May 2, or 5/2, and he is in his 52nd year of of life right now. As we know, the first act of weather warfare was admitted to on August 15, 1952, the Jesuit Order's birthday.
Hurricane = 52
Earth = 52
Enlil = 52
Flood = 52
*Fire = 25
He will turn 52 in 2024.
California = 52 (San Andreas)

Notice he is 51 as Hawaii burns.

San Andreas released 9 days after The Rock's birthday, and 2024 will be the 9th anniversary of the film, May 29, JFK's birthday, part of the legacy of American tragedies, like Maui.

The 9s goes with the 99s. Notice, the fire in Maui began on August 8, 2023, the 99th day of The Rock's age.


Read more about the Directed Energy Weapon ritual in Maui on August 8, 2023 here.
*From the film's release to the disaster was a span of 350-weeks. *The Rock=35
Keep in mind The Rock is in San Andreas, about the massive fault line on the west coast, and Maui is also the Polynesian god of earthquakes.
Notice the headlines heading into August 15, the Jesuit Order's birthday, say 99 dead in Maui.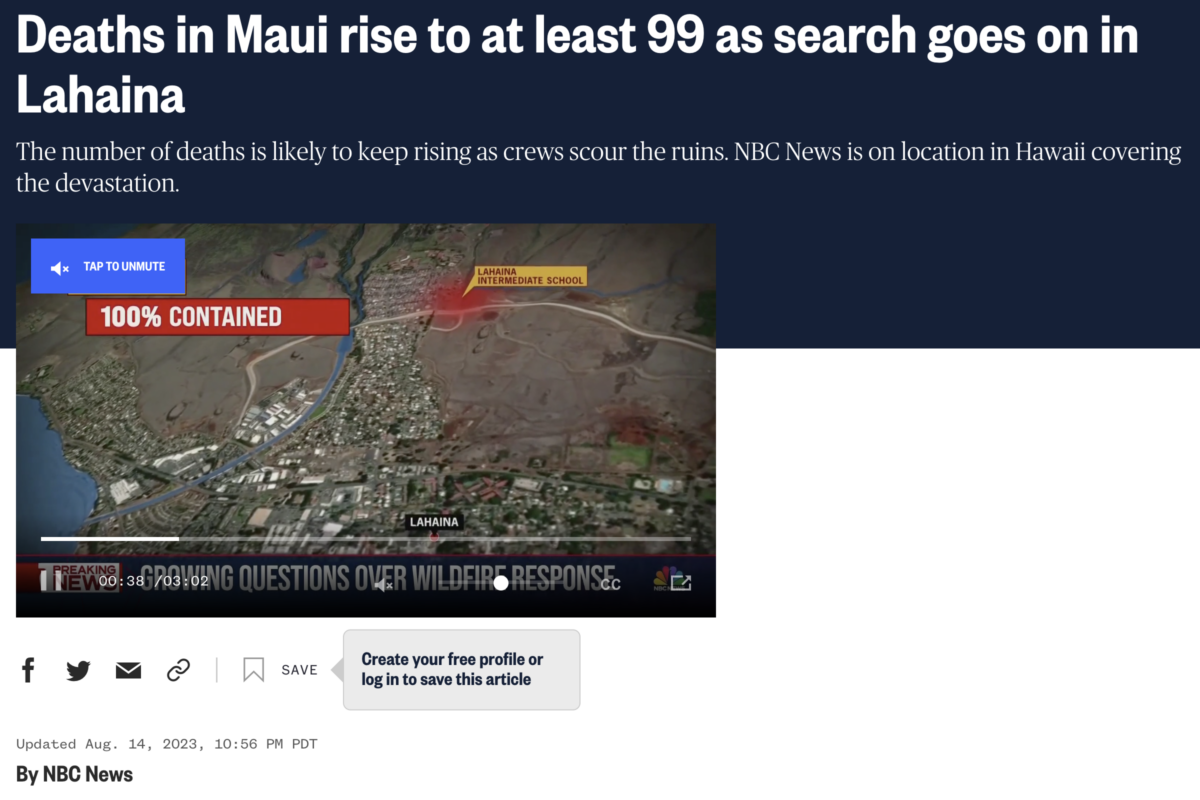 Also noteworthy, notice the 201 connection with the death of The Rock's grandfather. This is important because the grandfather was inspiration for the film.