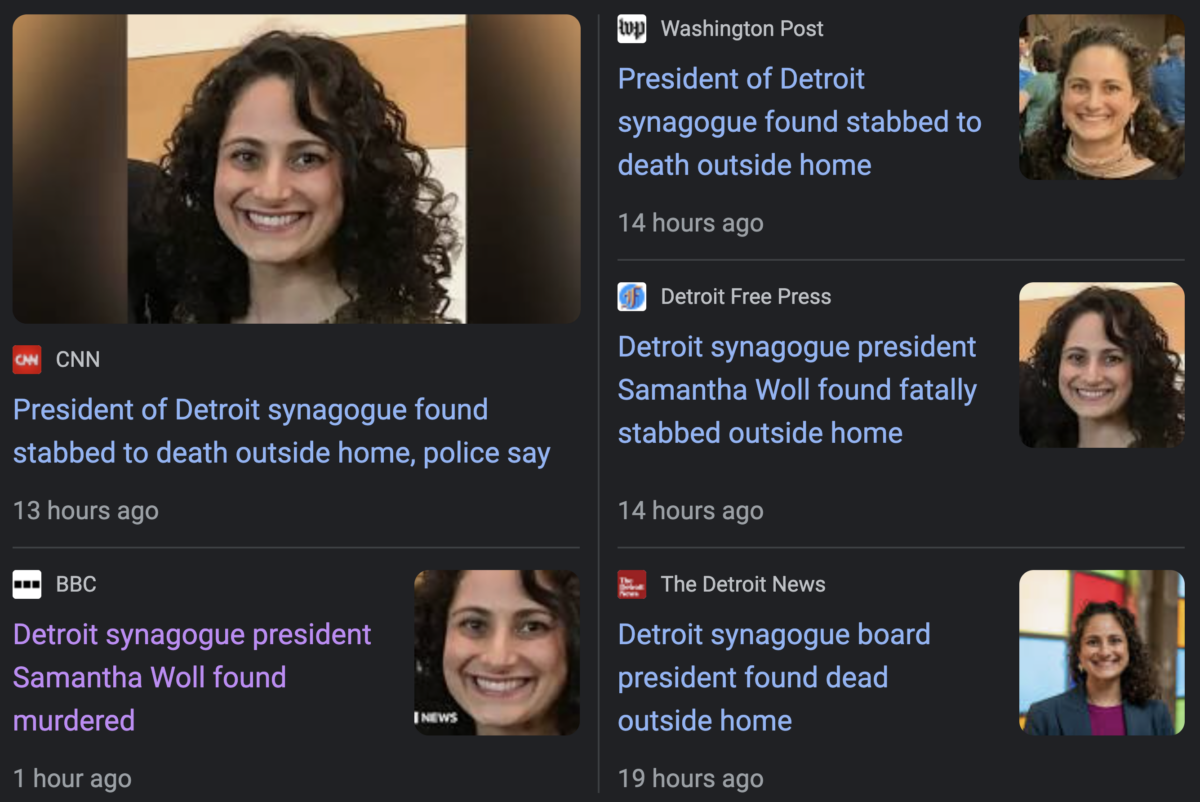 This woman, Samantha Woll, was found stabbed to death on Saturday, October 21, 2023. Of course, this was Netanyahu's 74th birthday.

As we know, the Ides of March, the 74th day of the year, is to remember the stabbing of Caesar.
Stabbing=74
Killing=74
Jewish=74
Occult=74
Masonic=74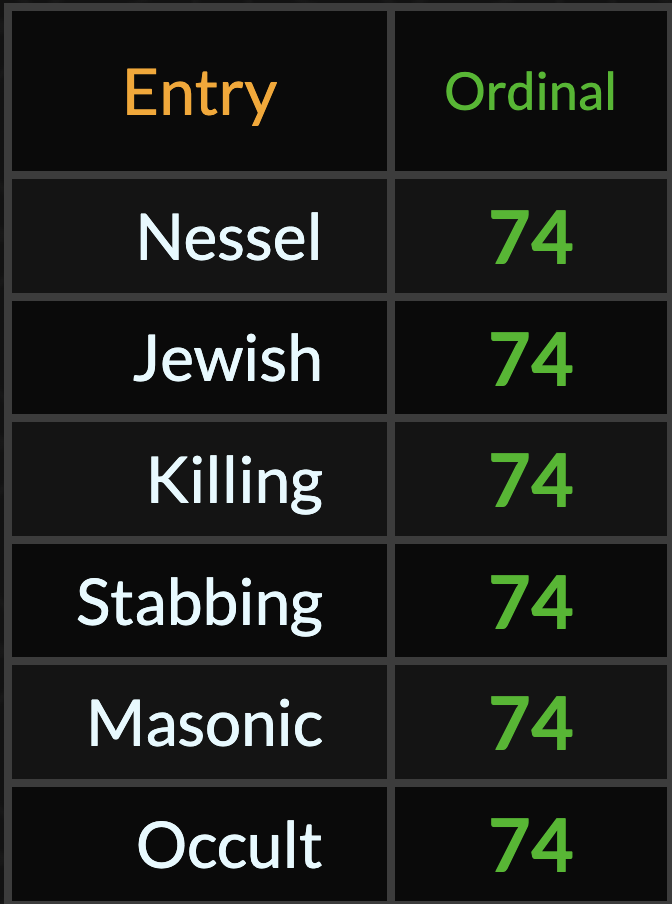 She worked with Michigan AG Dana Nessel.
She is dead 185 days after Dana Nessel's birthday. *Samantha Woll=185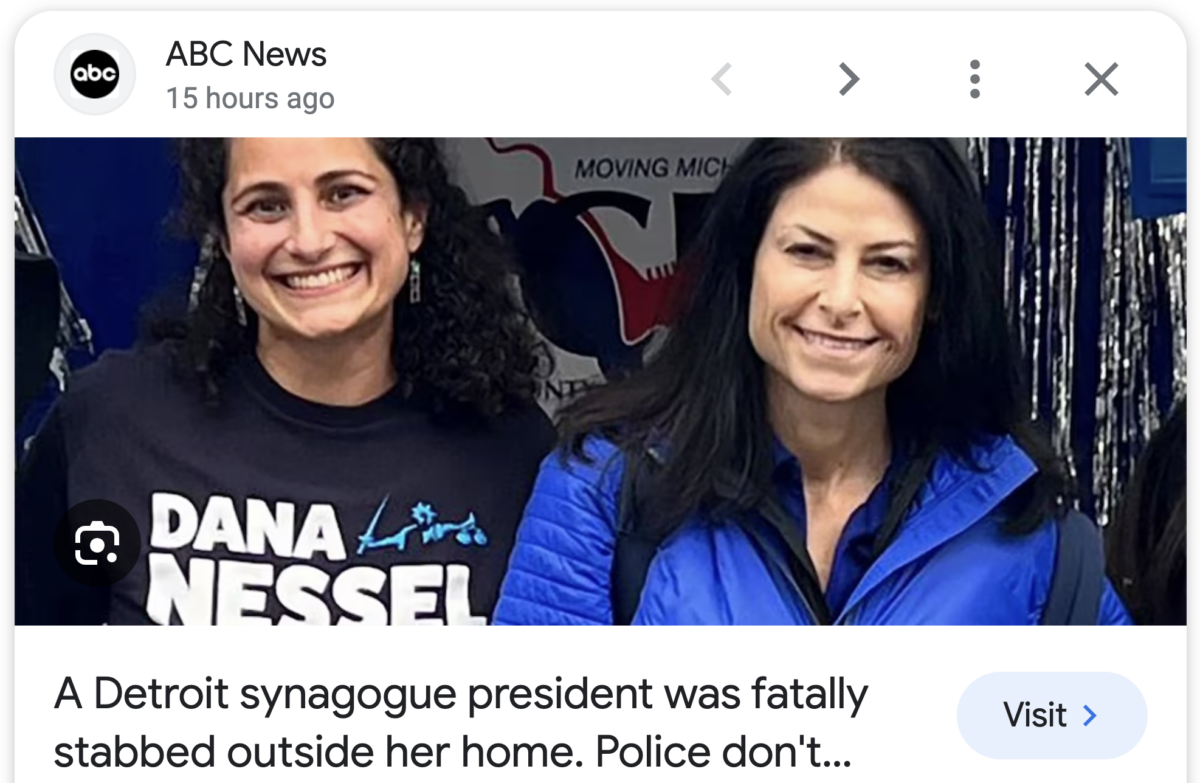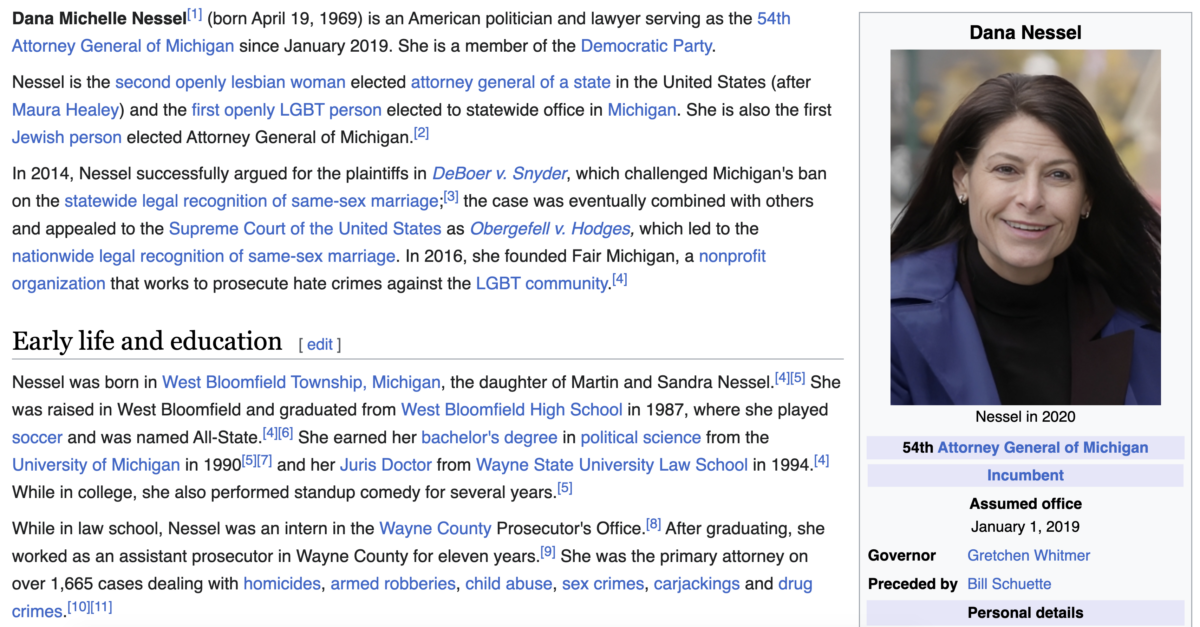 Notice Nessel is the 54th AG, and 54-years-old.
As for Samantha, her name was right of her position.

Isaac Agree Downtown Synagogue = 139
Samantha Woll = 139
Freemasonry = 139
Jerusalem = 139
America = 139
Keep in mind the city of Detroit is 322 years old right now, a special number in Kabbalah.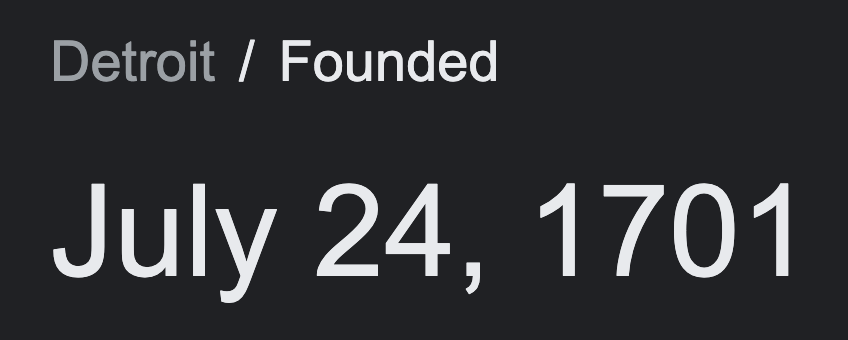 And don't forget that Detroit is the city on the 83rd Meridian West.
Detroit, Michigan = 83
Murder = 83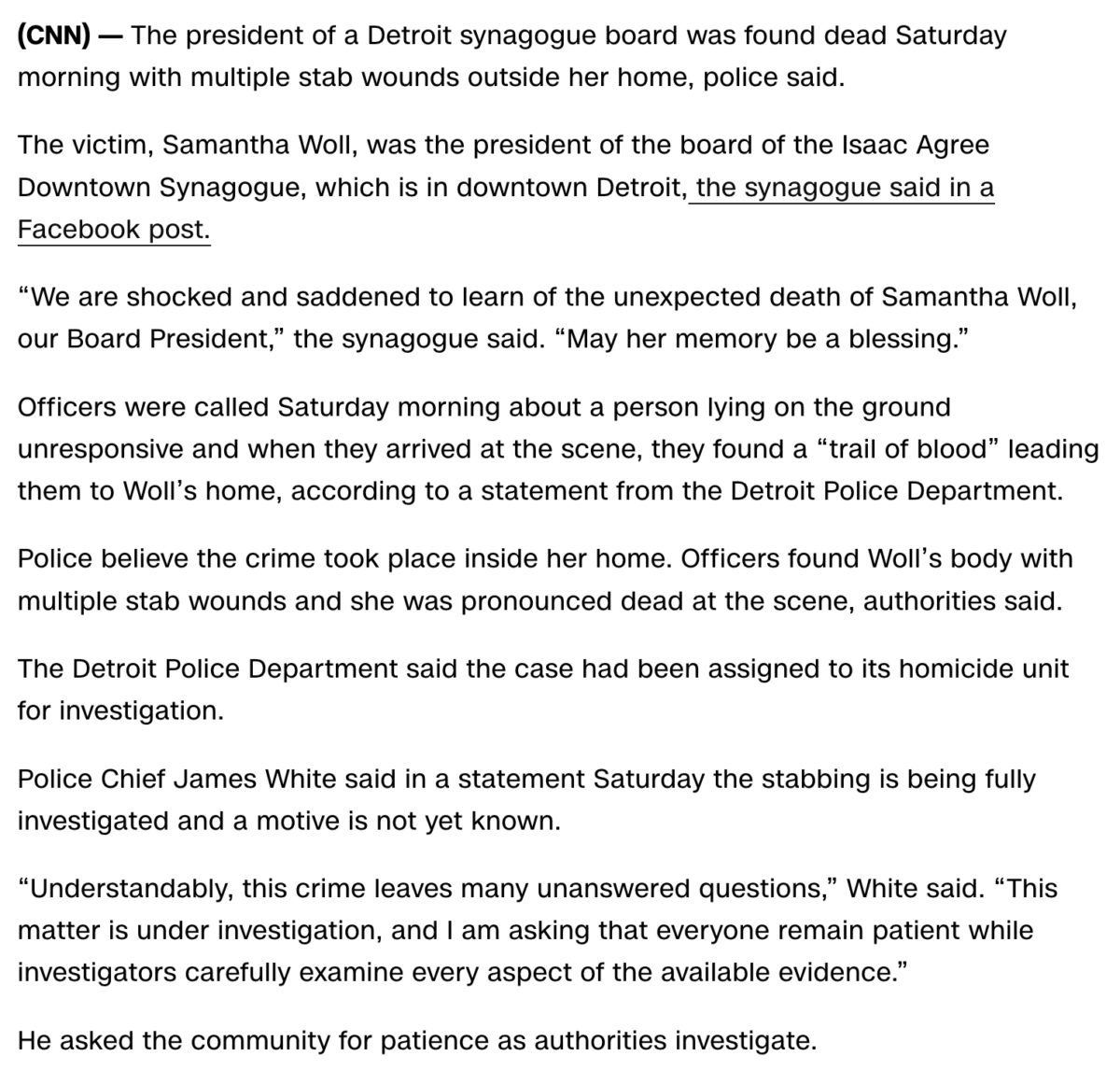 https://www.cnn.com/2023/10/21/us/detroit-synagogue-president-killing/index.html