Climate Change / Environment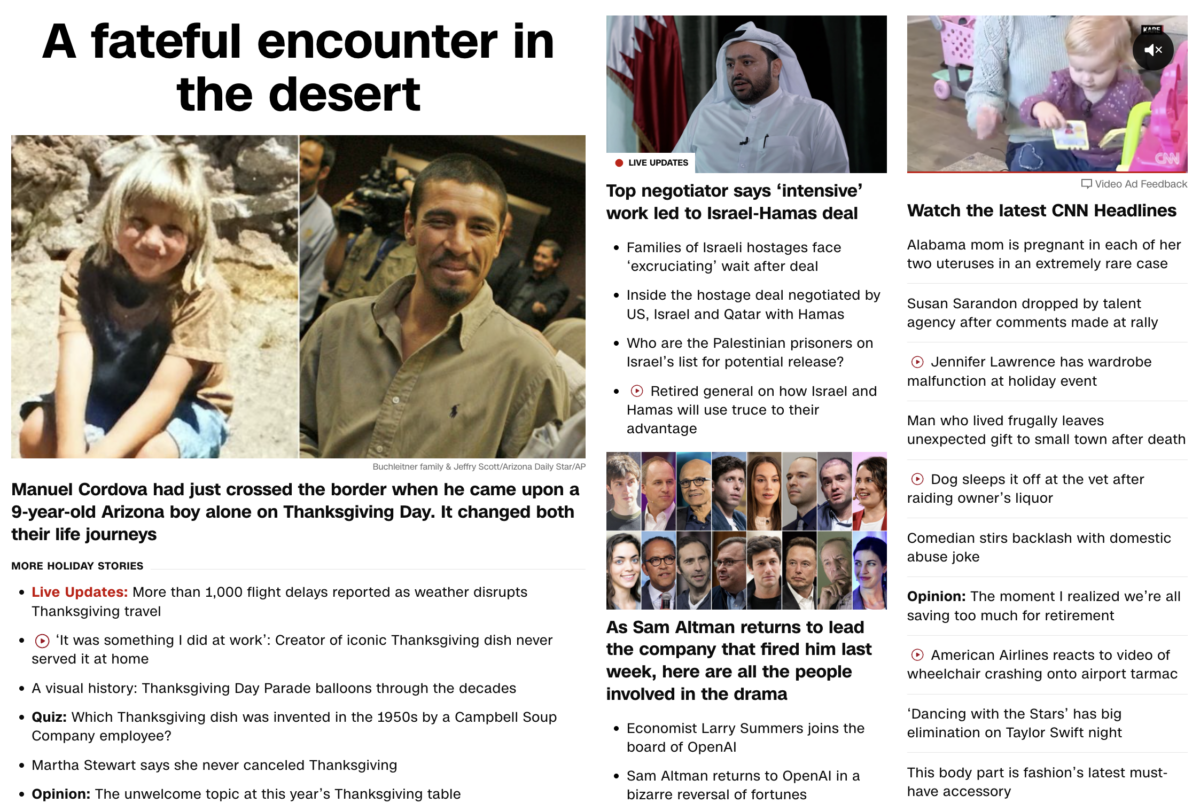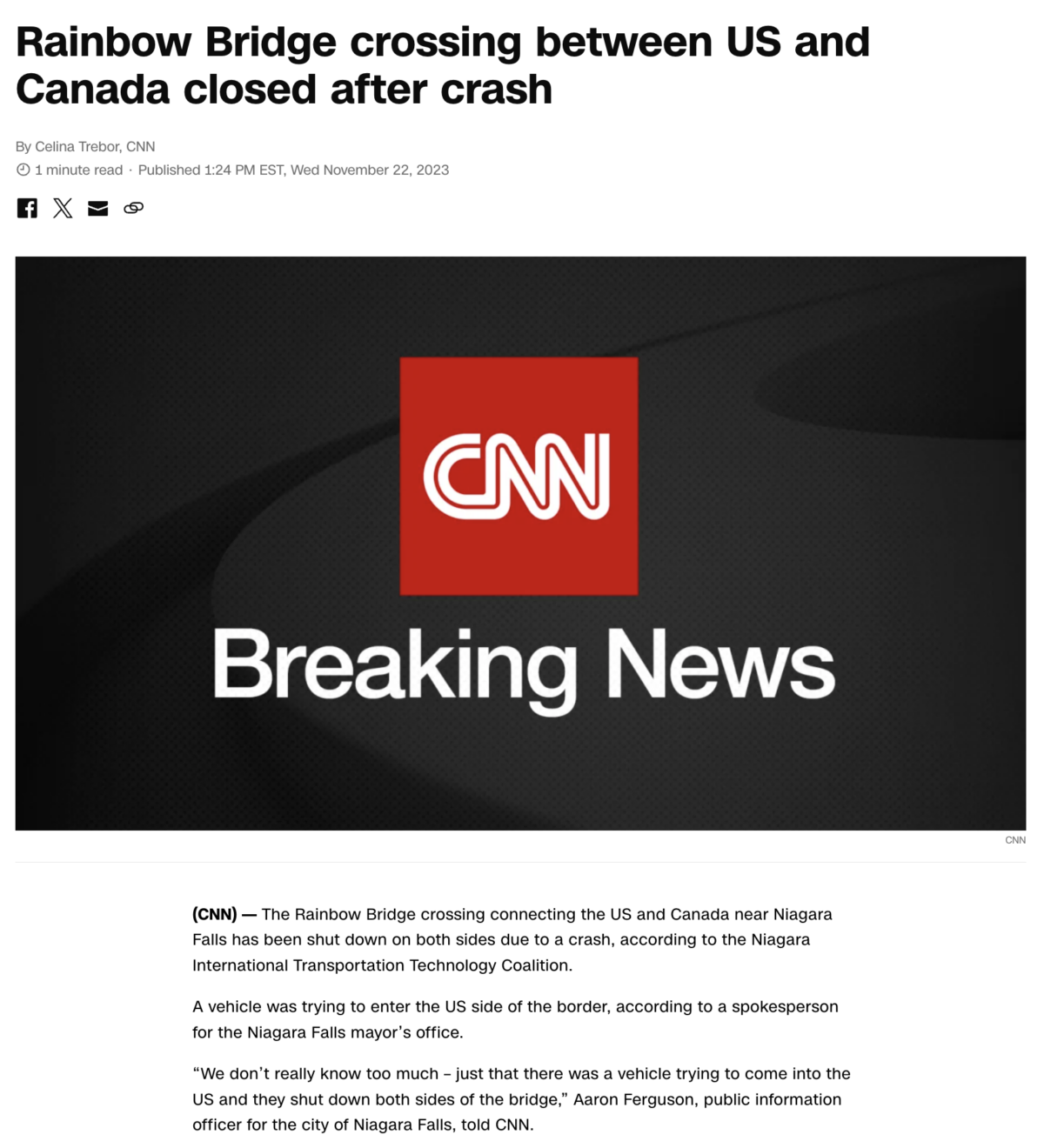 https://www.cnn.com/2023/11/22/us/niagara-falls-rainbow-bridge/index.html
This will certainly have an impact on holiday travel, especially between the United States and Canada, a common thing for those who live and work in those parts.
Notice the prior bridge in that location collapsed on January 27, or 1/27, those familiar numbers.

'Furthermore, notice that 'Furthermore, notice that 'Rainbow Bridge' equates to 127, the bridge that was built in it's place.

Rainbow Bridge Crossing=129 (201 in base-8 counting)
-Think of Agenda 21 & 2030, with goals of curbing climate change
-Think of the "201" signing date for Agenda 21 and the Jesuit conclusion to Agenda 2030's summit
Rainbow Bridge Crossing=114 *Explosion=114
-Art of War=114 (About tactics, and a Jesuit text)
-World War=114
-History=114
Think about military tactics being deployed, on civilian populations, for the sake of agenda and ritual.
Also, today is 21 days after the bridge's November 1 opening anniversary. *Jesuit=21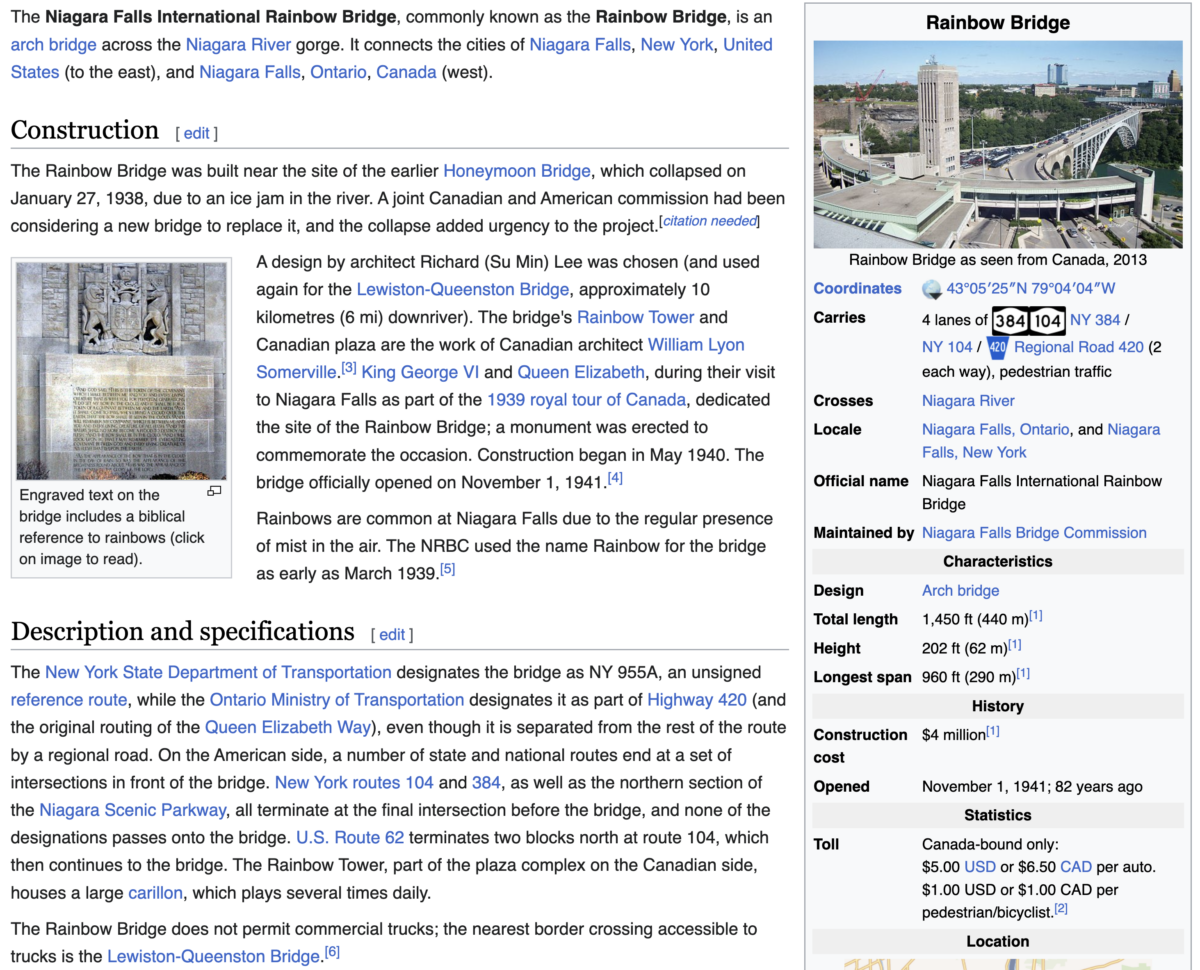 https://www.cnn.com/2023/11/22/us/niagara-falls-rainbow-bridge/index.html
It collapse in '38.
And regarding 127, recall how big the number was in many events, from Pearl Harbor to 9/11, as well as what happened in Maui this past summer, August 8 and 9, 2023.
*Today is also 25 days before the Pope's birthday *Pope=25
Jesuit educated men occupy the highest offices of the land in the United States and Canada, in the time of the first Jesuit Pope, Pope Francis, also from the Americas, like the Superior General of the Jesuits.
This is being done to interfere with holiday travel, thus to make more people "stay home" and "shelter in place" for the holiday, for the sake of Agenda 21 & 2030. These are military tactics vs. civilian populations. And as for 'Rainbow,' it is the adopted symbol of the LGBQT community. Keep in mind that is being pushed HARD for the sake of depopulation, thus a reduction in carbon emissions and pollution.