Recall, Yale turned 322 years old this year, October 9, 2023 (established Oct. 9, 1701).
Order 322 is located at Yale, and an important former member was Daniel Coit Gilman, who founded The Johns Hopkins University. *The Johns Hopkins University=322
This post suggests why there could be a connection with this year's Super Bowl… and much more to come, especially in light of the new virus news out of George Orwell's United Kingdom.


Notice the University was founded February 22, 1876…

Thus, the University will turn 1776 months old (148 years), 54,056 days, February 22, 2024.
Daniel Coit Gilman=76 & 148 (The founder of the Johns Hopkins University)
Fraternal=148, *Secret Society=76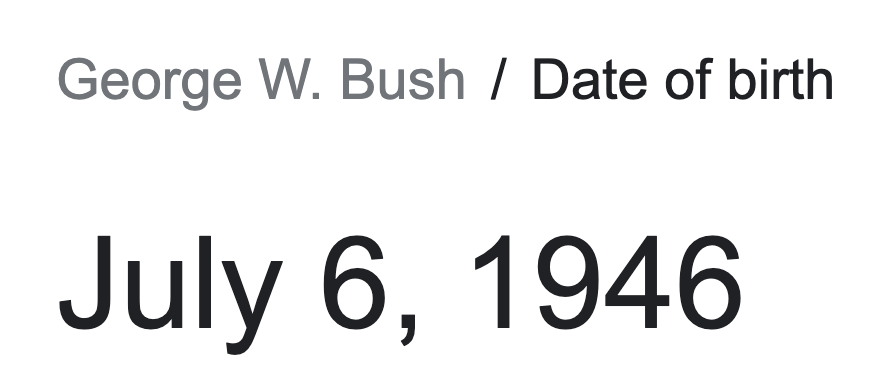 Daniel Coit Gilman was also born July 6, or 7/6.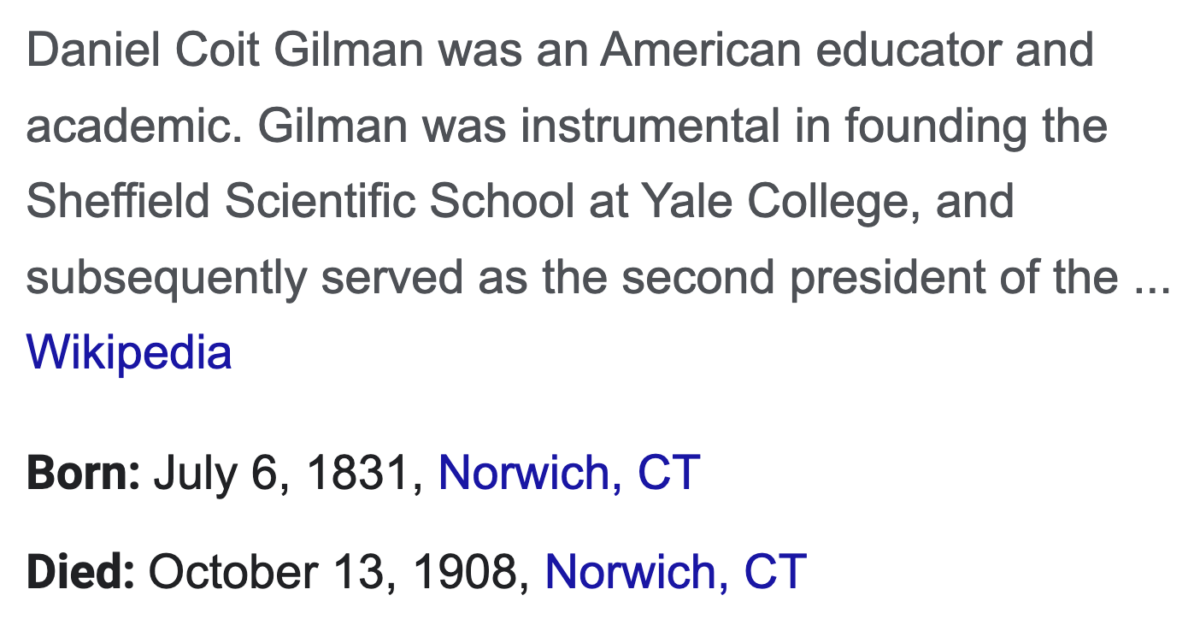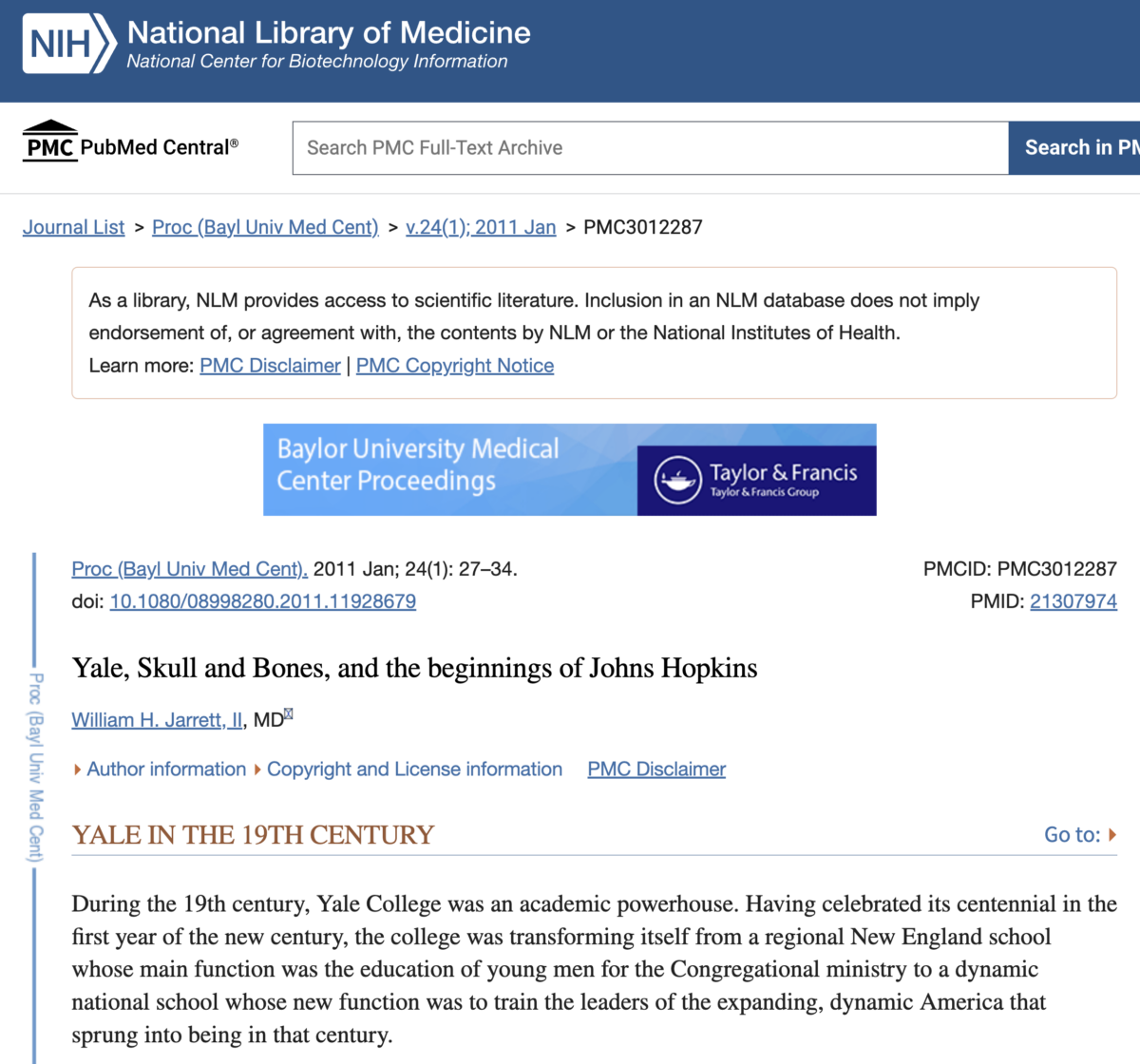 And of course the United States was founded in 1776, 75 years after 1701. And you know how important 75 is to the Church, the Jesuits, Israel, this exact moment in history, and how it was foretold in the New York Times, in a massive 75 ritual, October 6, 1940. As for the year 1776, the '76 sequence matters.
Skull and Bones=76
Daniel Coit Gilman=76
Think of when the Georgia Guidestones, erected March 22 (3/22 like 322), 1980, and how they came down on July 6, or 7/6, on George W. Bush's 76th birthday. Bush, like his father, and his grandfather, were all members of Order 322. And let us not forget what happened to Paul Walker, after starring in the film about Skull and Bones, that released in the year George W. Bush won election, 2000. Of course, Paul Walker died five years to the day of George H.W. Bush, of Order 322, Skull and Bones, #41.
Skull and Bones=41 (Nov. 30 or 11/30=11+30+41)

The Super Bowl, Super Bowl 58, the 54th of the modern era, is on the 95th birthday of the Vatican. Notice it is 54,045 days after th
Jesuit Order=54 (Created to counter the 95 Theses)
Society of Jesus=79, Knights Templar=79, Christianity=79


And notice the 95 overlap, Baltimore and Daniel Coit Gilman.
It goes with The Johns Hopkins University being in Baltimore.
Again, Super Bowl 58 is on the 95th birthday of the Vatican, and the ancient warriors of the Vatican were the Templars, who the Order 322, Skull and Bones, is modeled after.
Keep in mind the city of Baltimore is 41-years-old.


The 41st US President, Skull and Bones member George H.W. Bush, died in his 95th year of life, November 30, 2018. *11/30=11+30+41
American football is credited to Walter Camp, a former Skull and Bones member.

Around 4 AM, in the 4th state, Georgia.
*Georgia=44 *Military=44 *Genocide=44 *Medicine=44 *Pfizer *Warp Speed=44
Recall Operation Warp Speed? Pfizer made a lot of profit. Some people didn't live much long after taking the experimental, military rushed out, jab though. RIP.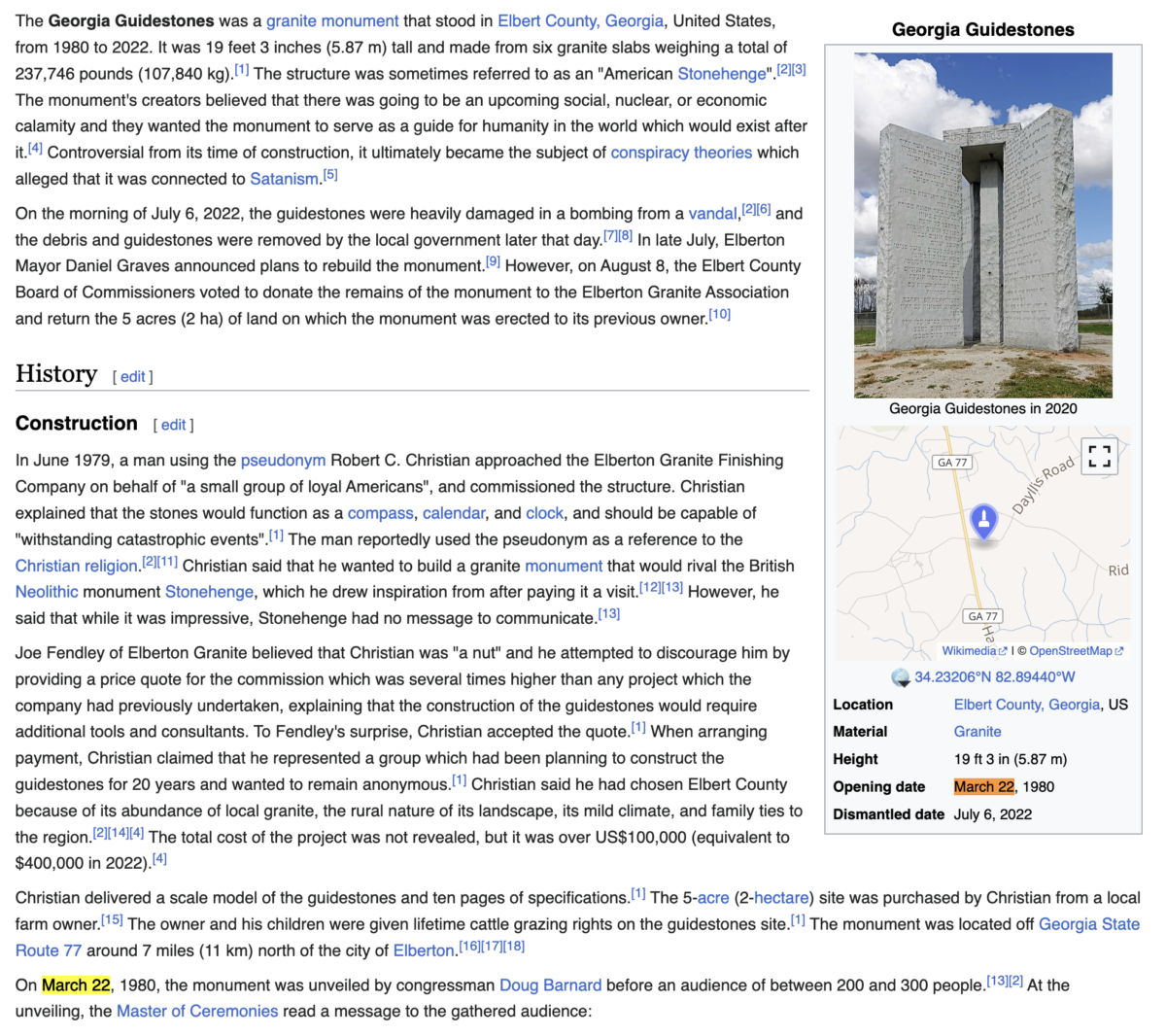 You'll recall they came down 201 days after the Pope's birthday, or on his 202nd day of his age.
Skull and Bones = 201 & 202
It was a similar ritual with The Skull and Paul Walker. RIP.
And of course, The Johns Hopkins was instrumental in Event 201, and Clade X, both perfectly synced with the coronavirus pandemic declaration of March 11, 2020.
-201 is 311 in base-8 counting
-March 11, 2020 was 666 days after Clade X (Vaccination=666)
-In many places, you had the have the vaccination if you wanted to buy & sell
-Clade X was conducted May 15, 2018, two years to the day of Operation Warp Speed's declaration
Read the 10 rules of the Georgia Guidestones, with a big focus on the first rule.
It has a lot to do with 'genocide.' And again, revisit the 44 list above.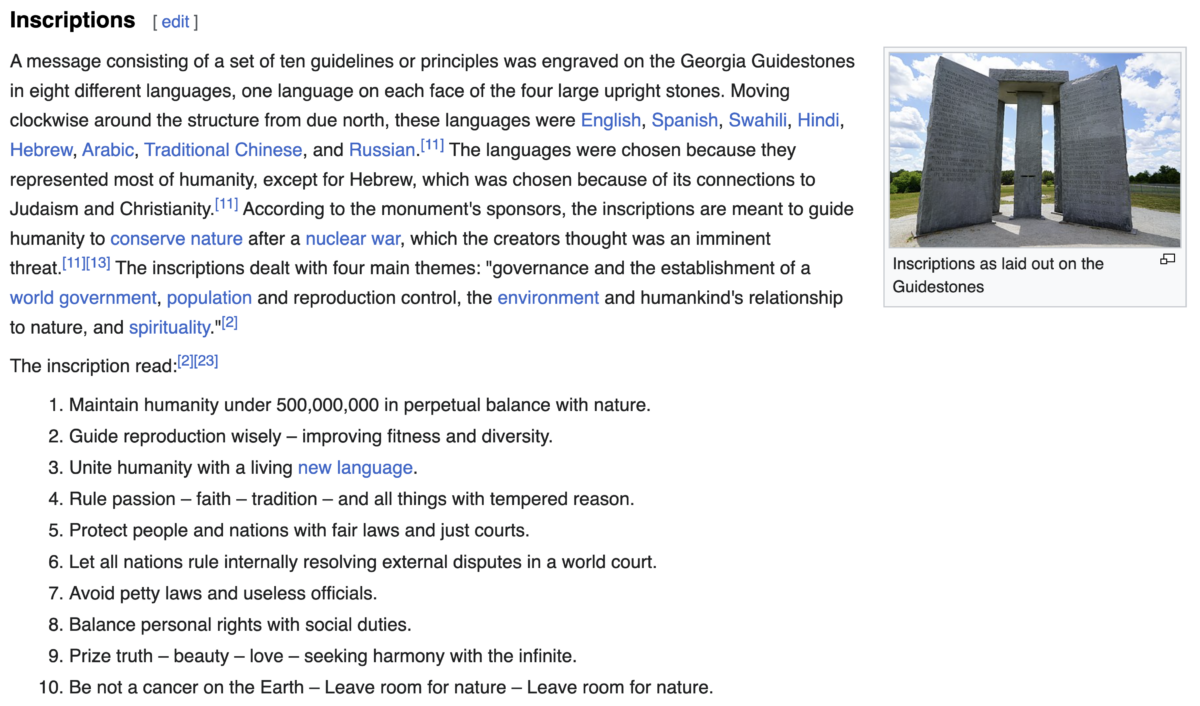 Cancer=44, Chemo=44, Kill=44
For one more thought, May 2, 2024 will be 666 days after the Georgia Guidestones fell on July 6, 2022. Keep in mind they went up in '80 and Baphomet=80, Satan=80, *Bavarian Illuminati=80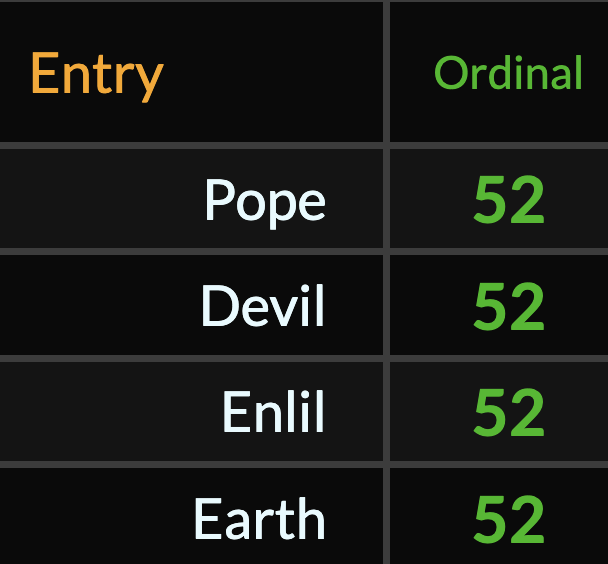 This is important because when the Guidetones fell, it was two years to the day of the death of Charlie Daniels, the singer of The Devil Went Down to Georgia.