Charlie Daniels July 6, 2020 death, and the destruction of the Georgia Guidestones July 6, 2022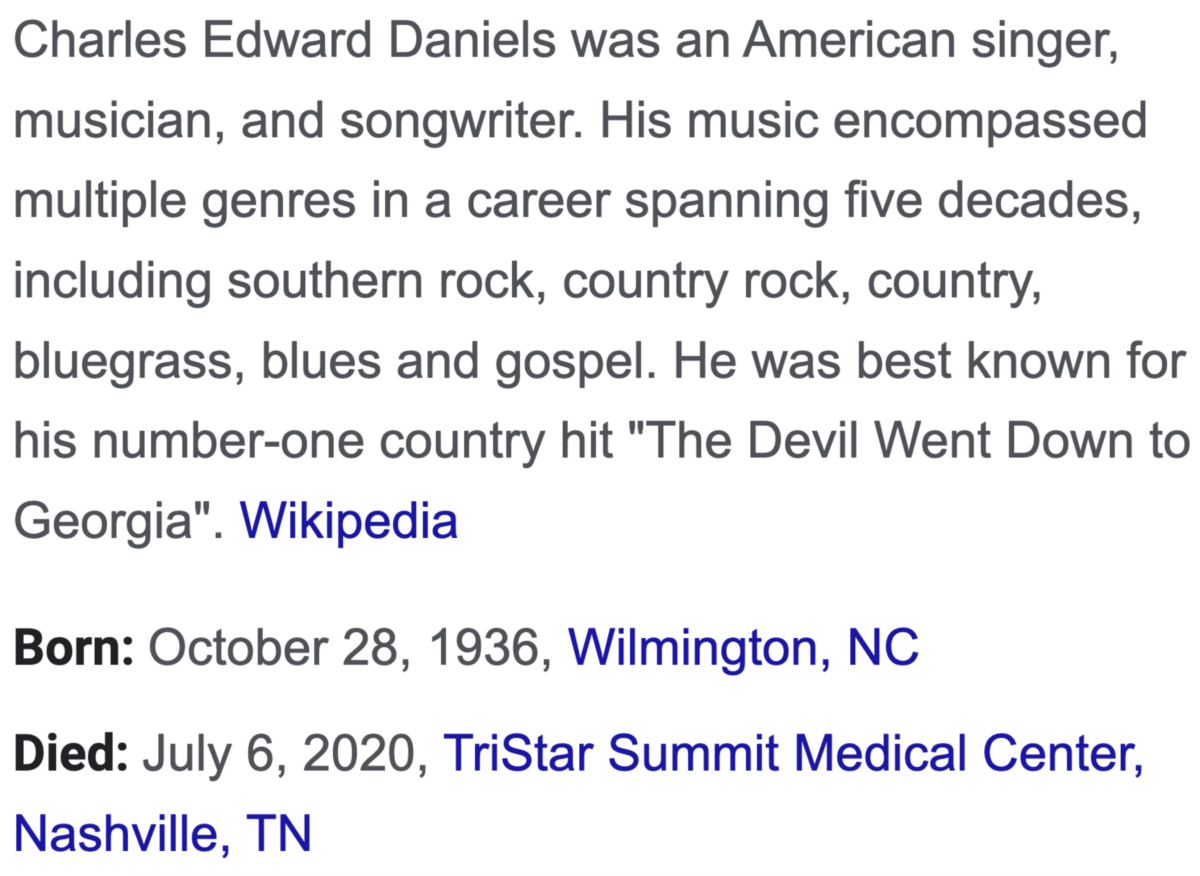 Remember when we said Georgia would beat Alabama in the college championship before Week 2 of the season was even played? And remember how after it happened I showed how it was synced up with Charlie Daniels and his song 'The Devil Went Down to Georgia?' After I showed that, I said Georgia better look out. And then notice, the Georgia Guidestones blew up on the anniversary of Charlie Daniels July 6, 2020 death, exploding two years later to the day.
On top of that, the song released in '79, 43-years before 2022, and the monument was destroyed on #43's birthday, at 4:03:33 AM. Again, it was also Daniel Coit Gilman's 191st birthday (43rd prime).
Yale = 43
Masonic = 43
Of course, the stones were put up for the Georgia Guidstones at the end of '79.
Knights Templar=79 (Highly related to Yale, Skull and Bones)
Society of Jesus=79
Christianity=79
Let us not forget, Skull and Bones is known as the Brotherhood of death, and is modeled after the Knights Templar. It goes with July 6 being the 187th day of the year.
Brotherhood of Death=187 (Murder=79)
Both numbers are associated with homicide.