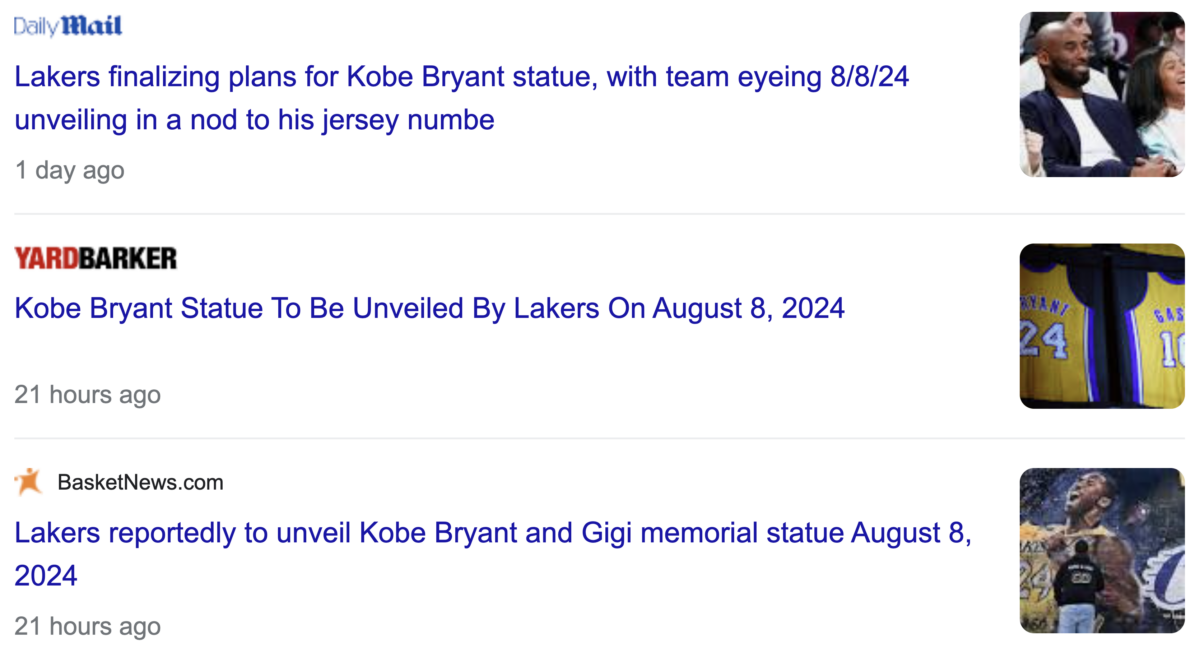 This news comes August 9, 2023.
8/9 is like 89
89 is the 24th prime
Los Angeles, California = 89
The statue is to be erected on August 8, 2024, a date with 60 numerology. Recall, Kobe finished his career with 60 points.
Also, August 8, 2024 will be 54 months after Kobe's death, a man who died on a Sunday, a week before Super Bowl 54.
Kobe Bean Bryant = 54
Sun = 54
It also goes with this news coming on August 9, the day leaving 144 days in the year.
Jesuit Order = 54 & 144
As for 8/8, it goes with the 88 constellations, made of "stars." The nearest one is the sun, and Kobe was also a big one, who against died on a Sunday.
Read about what they did with "Daystar" Peterson on 8/8 this year (Tory Lanez).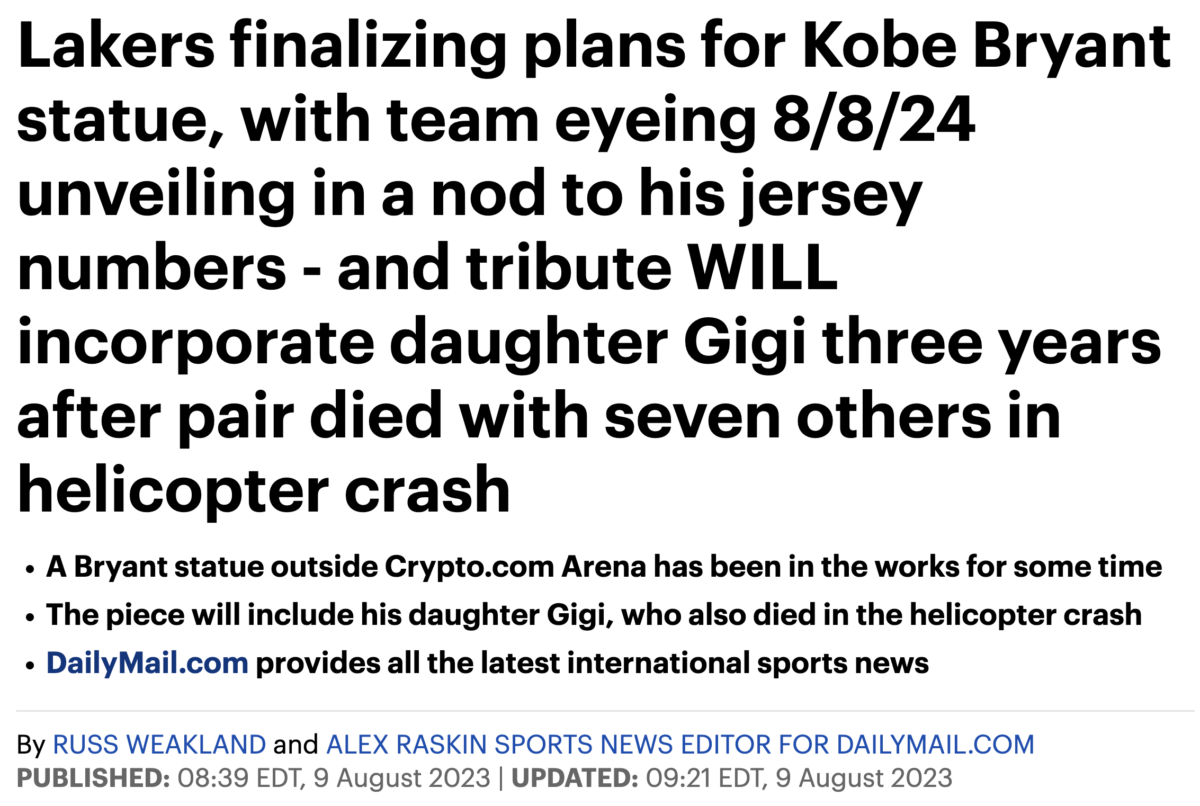 https://www.dailymail.co.uk/sport/nba/article-12389035/Lakers-Kobe-Bryant-statue-8-8-24-unveiling-Gigi-helicopter-crash.html