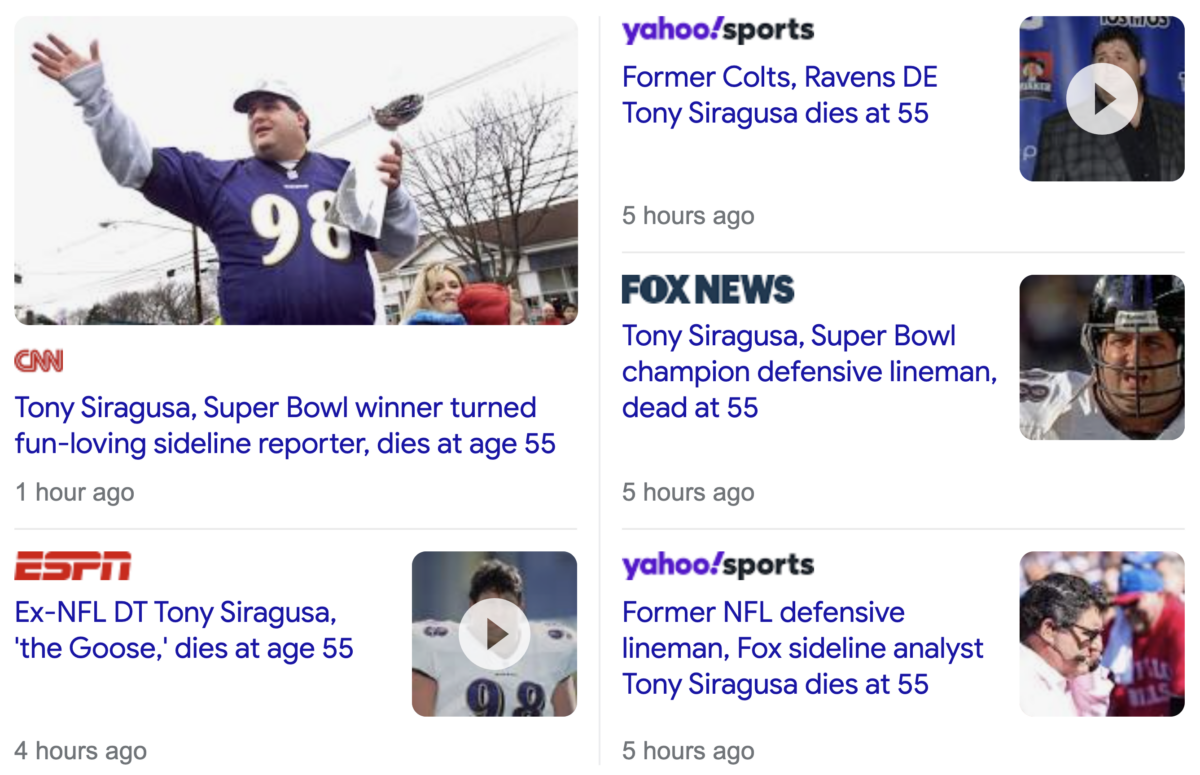 This news follows the death of Jaylen Ferguson, from earlier today, also a member of the Baltimore Ravens. He died on the 154th day of what would have been Edgar Allan Poe's birthday.
Saturnalia = 154
Saturn's Cube = 154
Ninety-Three = 154
Ritual Sacrifice = 154
–Saturn = 93
–The Raven = 93
–Lenore = 93 (The Raven is about the death of Lenore)
-And if she died between December 22 and 31, she died in Capricorn, ruled by Saturn

Building on the point about Saturn, in this case, Tony Siragusa and Ferguson have died 201-days after Frank Reich's birthday, the current coach of the Indianapolis Colts, and Siragusa first played for the Colts, who were once called the Baltimore Colts, since replaced by the Ravens.
Indianapolis = 201
The Jesuit Order = 201
Order of Illuminati = 201
Heliocentrism = 201
Jewish Mysticism = 201
The Holy Bible = 201
–Saturn Worship = 201
–Sacrifice to Saturn = 201
–Saturnian Order = 201
-Pope Francis, Mr. 201, born on Saturnalia


He also died 129-days after Super Bowl 56.
129 is 201 in base-8 counting
–Saturn = 56 (In Hebrew)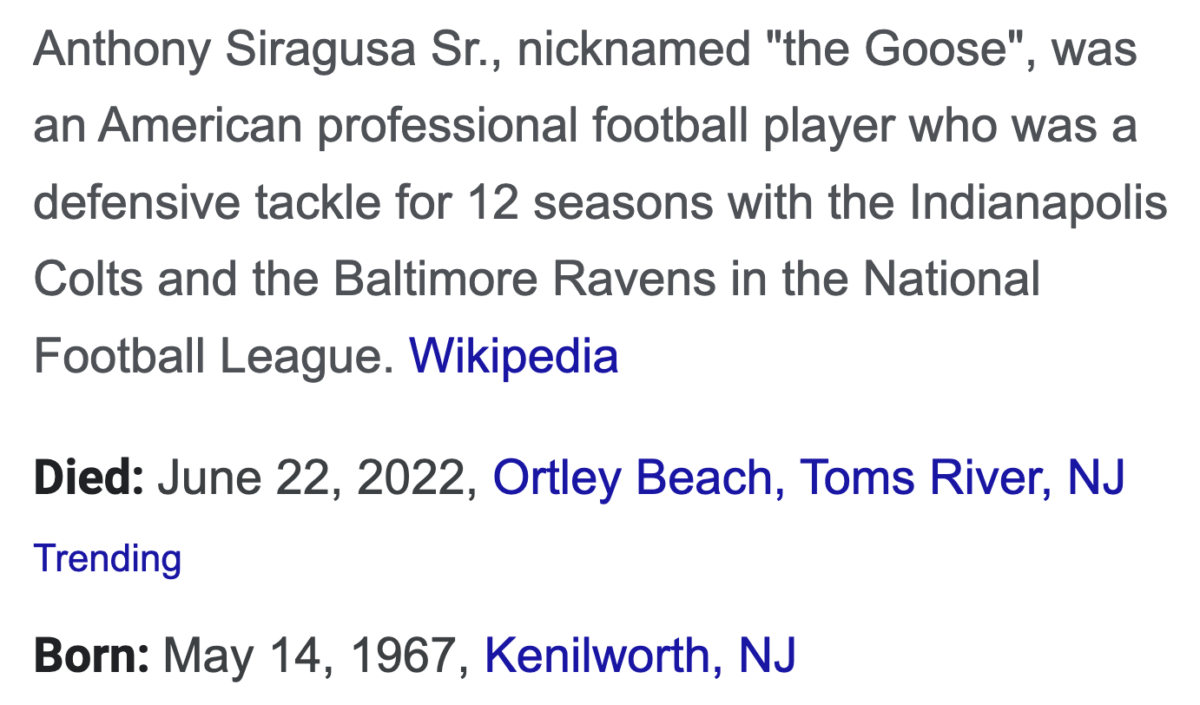 Tony Siraguse is dead on the 40th day of his age, on the 173rd day of the year.
173, 40th prime
United States = 40
The Goose = 40
You could also say he died 39-days after his birthday, and a span of 39-weeks from John Harbaugh's September 23, 2021 birthday.
The Raven = 39 / 93
John William Harbaugh = 93
That means he also died 93-days before Harbaugh's upcoming birthday.

Also, today's Jeopardy question was about The Raven.

June 22 leaves 192-days in the year.
John William Harbaugh = 192


Order of Illuminati = 93
-Sun, 93 m miles away on average…
Anthony Siragusa = 192
Indianapolis Colts = 192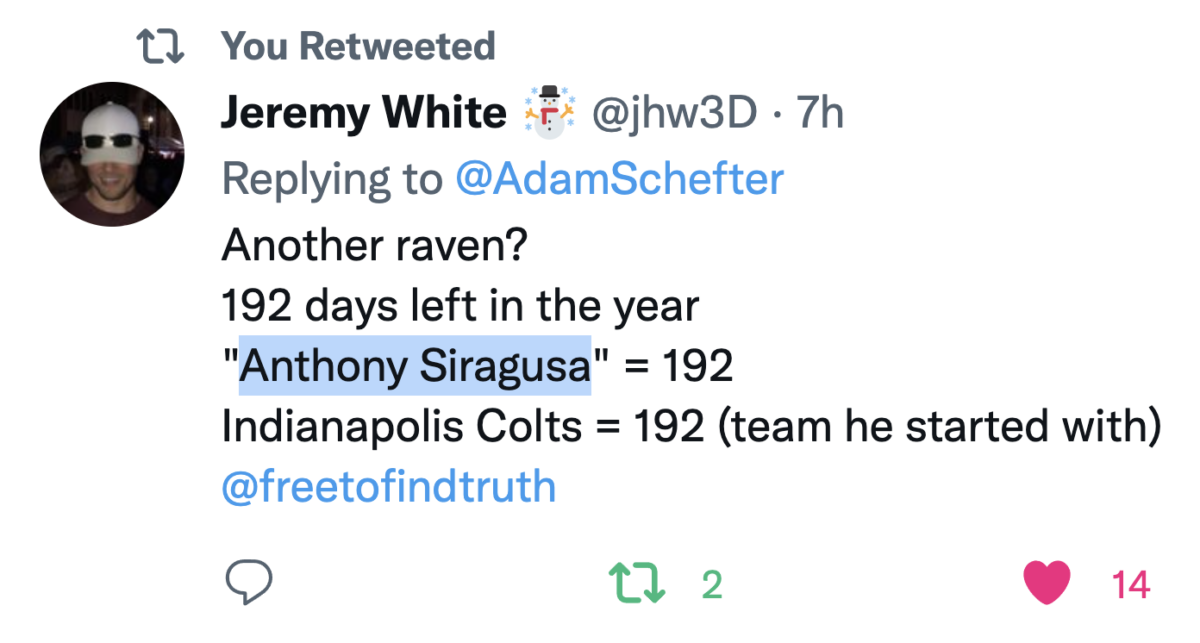 Link.
Also, in light of him dying at age 55, that has been a big number in the conflict with Russia and Ukraine, which officially began February 24, 2022, the 55th day of the year.
Military = 55
Putin = 55
I bring this up because his best remembered Hollywood role was playing a Ukrainian, Kostya Novotny, in the film the 25th Hour.
Kostya Novotny = 54
Jesuit Order = 54
And notice how IMDB is falsely posting that he died at age 54.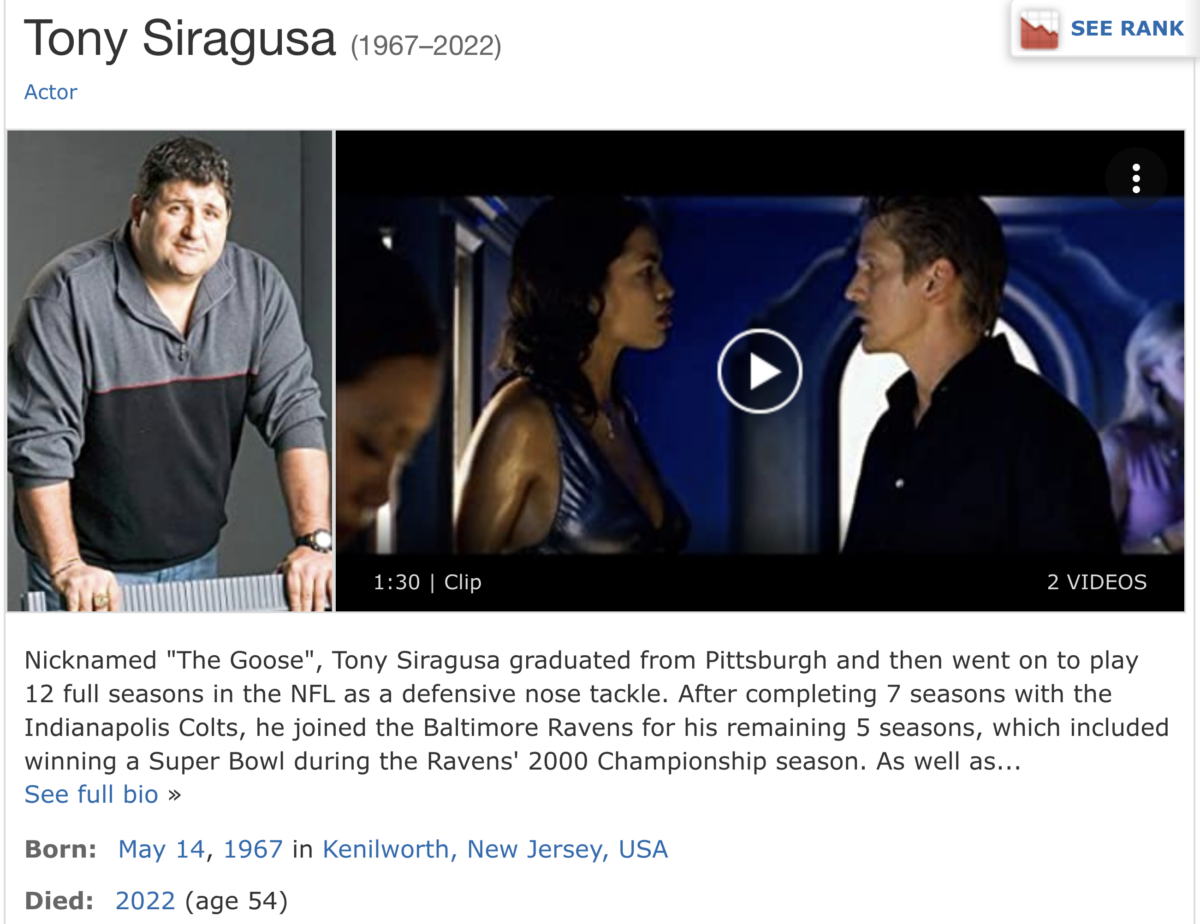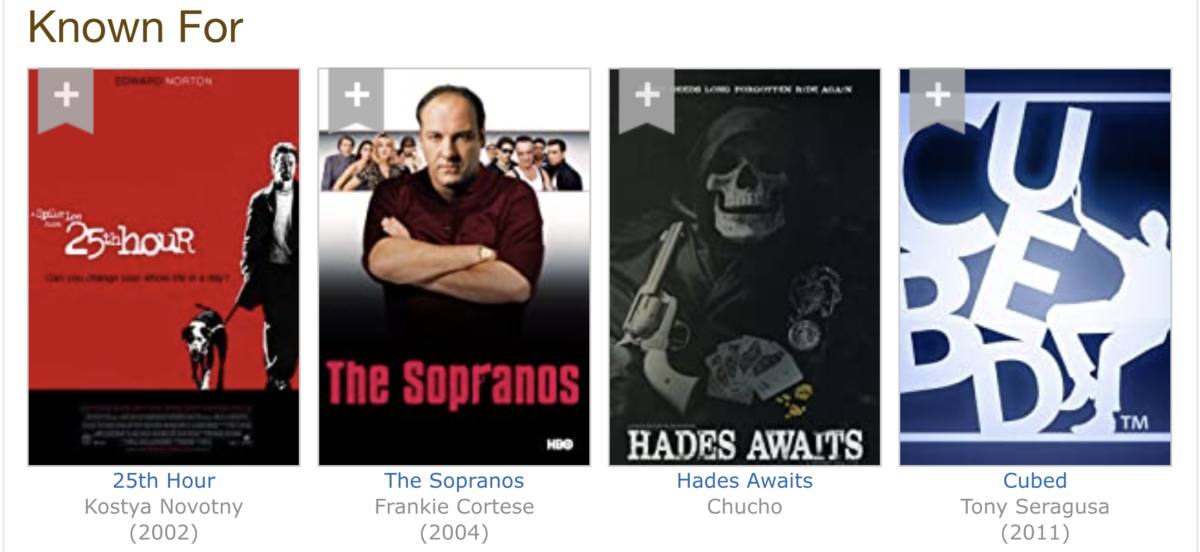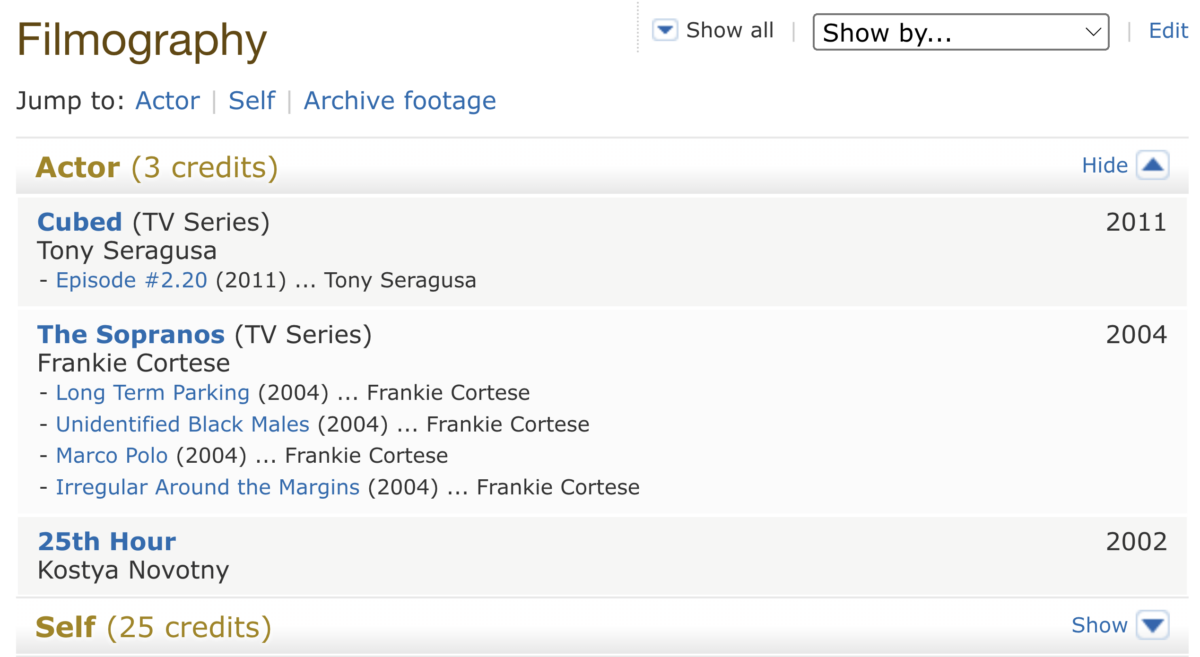 For one last point, a group of ravens is known as an "unkindness" or even a "conspiracy."