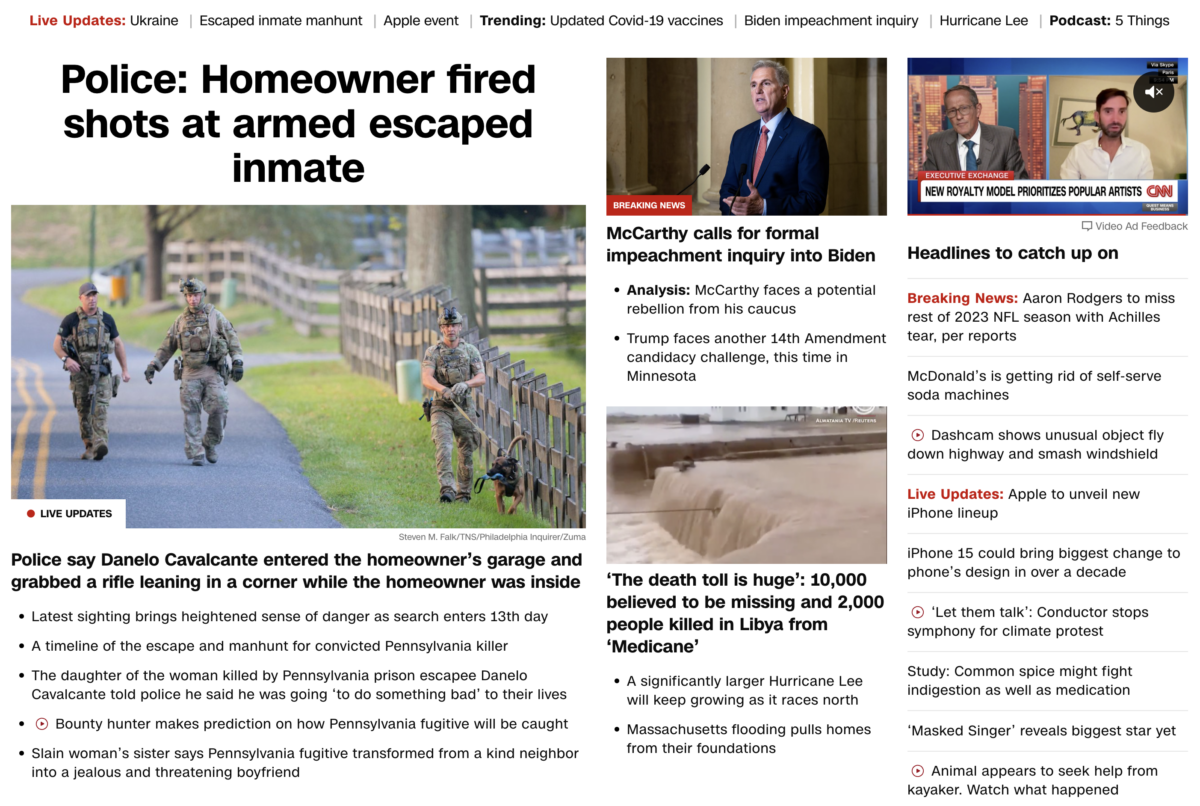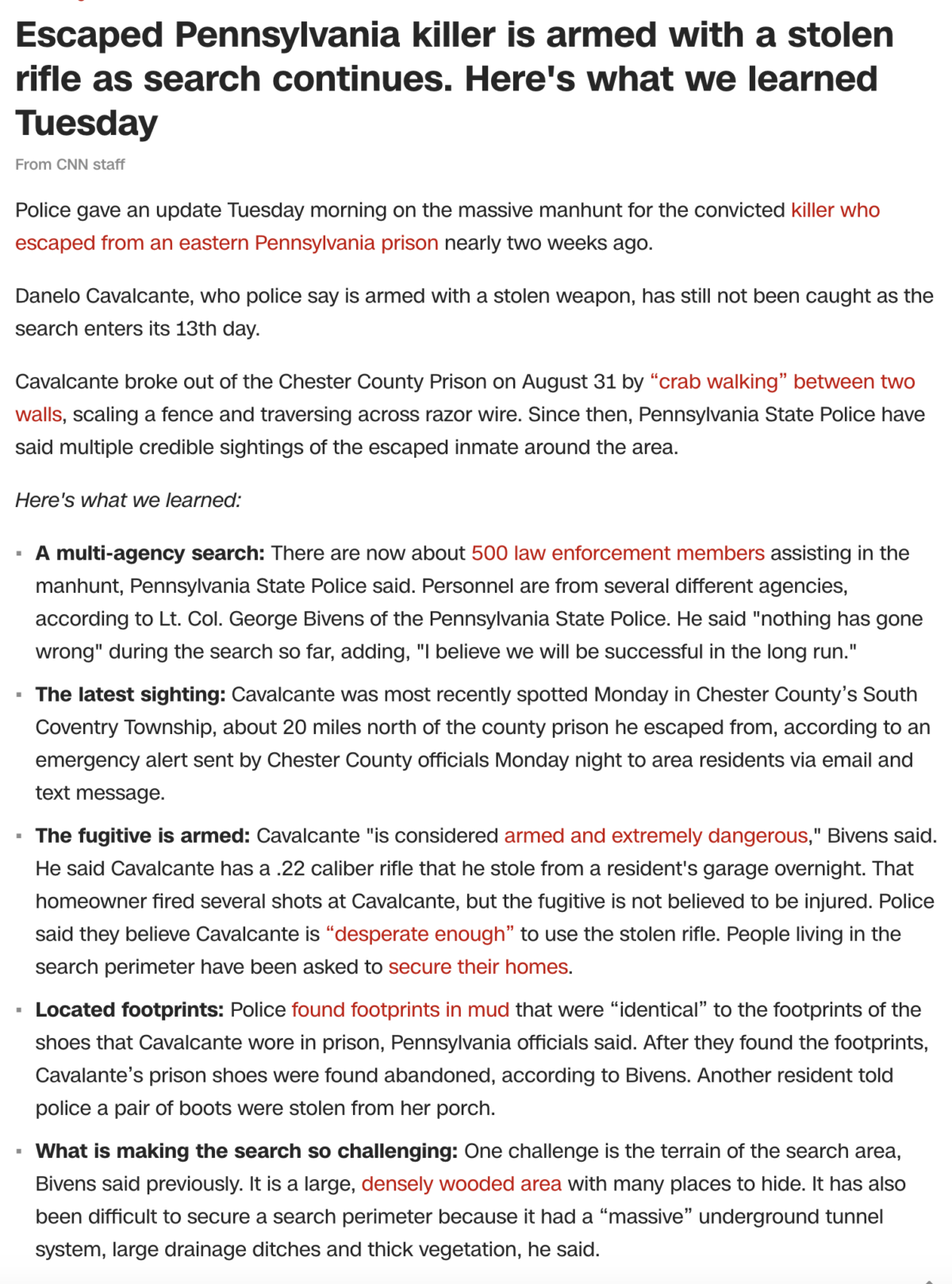 Overnight? That is vague.
If it was the evening of Monday, yesterday, that was September 11, 2023.
September 11 leaves 111 days in the year. He is Danelo Cavalcante.

He escaped on the 31st, the 11th prime.
And the whole crab walk thing must have to do with astrology. The Crab is Cancer.
Cancer = 44
Kill = 44
He is said to be a killer.
This story is in focus September 12, 2023, the '44' 'kill' date for the month.
9+12+23 = 44
And notice how much more exciting the story gets on the 13th day, for the 13 stripes.