Historic coast-to-coast storm, February 22, 2023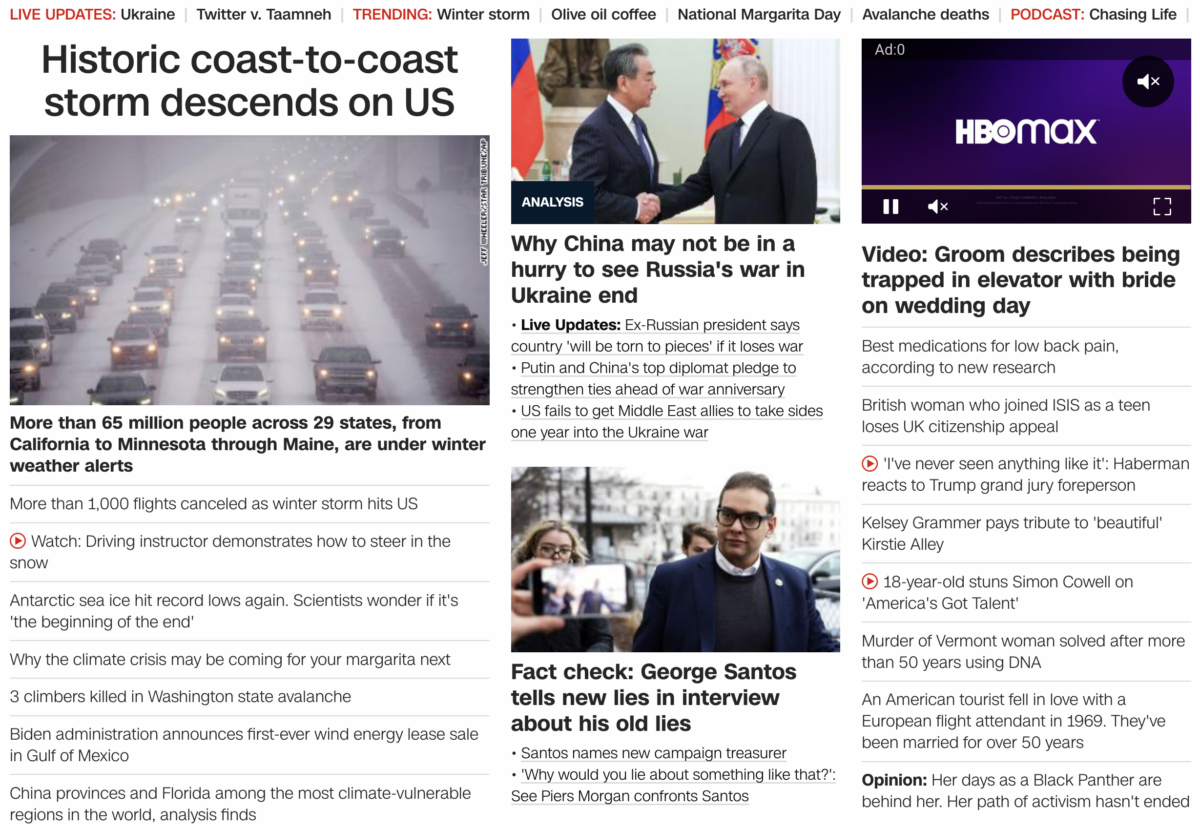 65 million people, 29 states. The two numbers have numerology of 11, the master number.
And for the record, out here in Washington state, the wind started to blow tremendously on Tuesday, February 21, 2023, the 52nd day of the year. As we know, that is the number connected to weather warfare, since 1952.
And in this case, a couple states south of me is 'California,' so we'll see what this storm brings to that state, since they'e emphasizing 65 million people.
California = 52 & 65

https://www.cnn.com/2023/02/22/weather/winter-storm-us-wednesday/index.html
Also, how often do "coast to coast storms" happen? Historically, they didn't.
Coast to Coast Storm = 56 & 223
Natural Disaster = 56 & 223
And consider today is 2/22.
Order Out of Chaos = 222
For certain people, there are lots of money to be made from these storms.