USC's 1979 Heisman Trophy winner, Charles White, dead at 64, January 11, 2023 news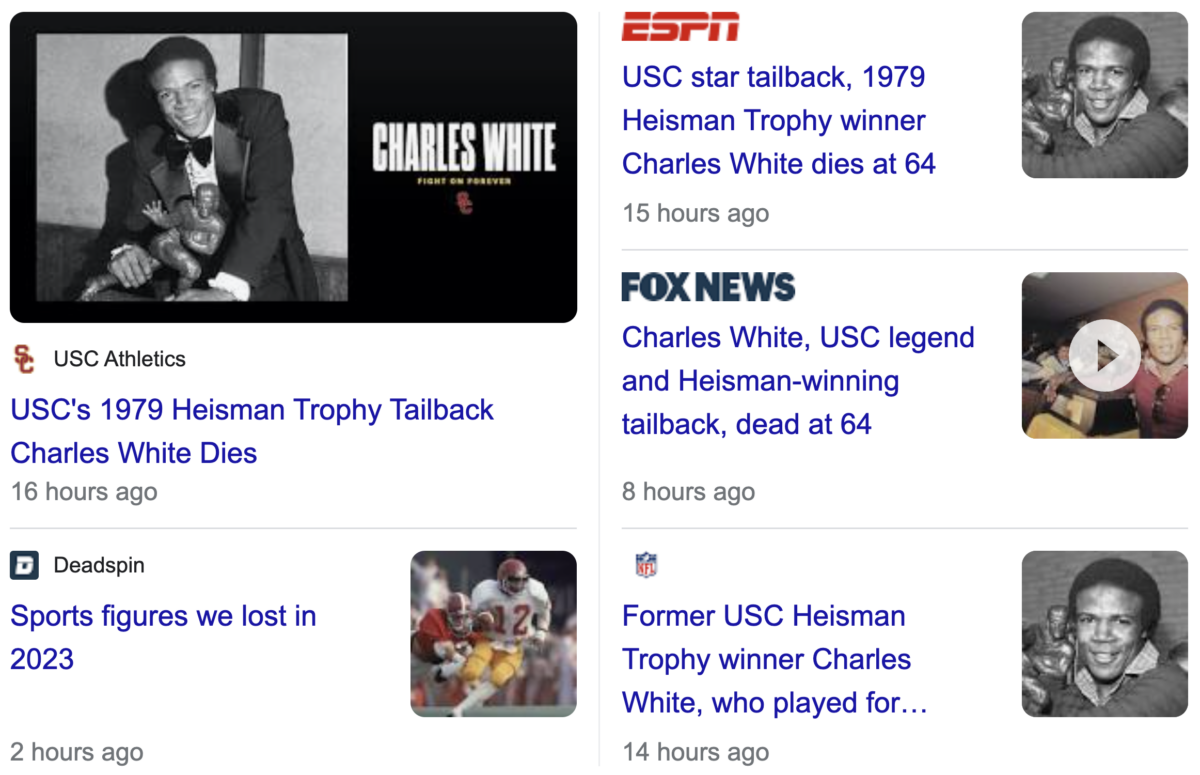 A former Los Angeles college football star dies two days after the college football championship game in Los Angeles? And he dies in his 65th year of life, after Georgia wins with 65?

He is dead 43 years after winning the Heisman.
Football = 43
Killing = 43
RIP = 43
USC = 43
He died 11 days before his upcoming birthday, on the 11th.
Caleb Williams = 121 (Square Root of 11)
-USC player who won Heisman this year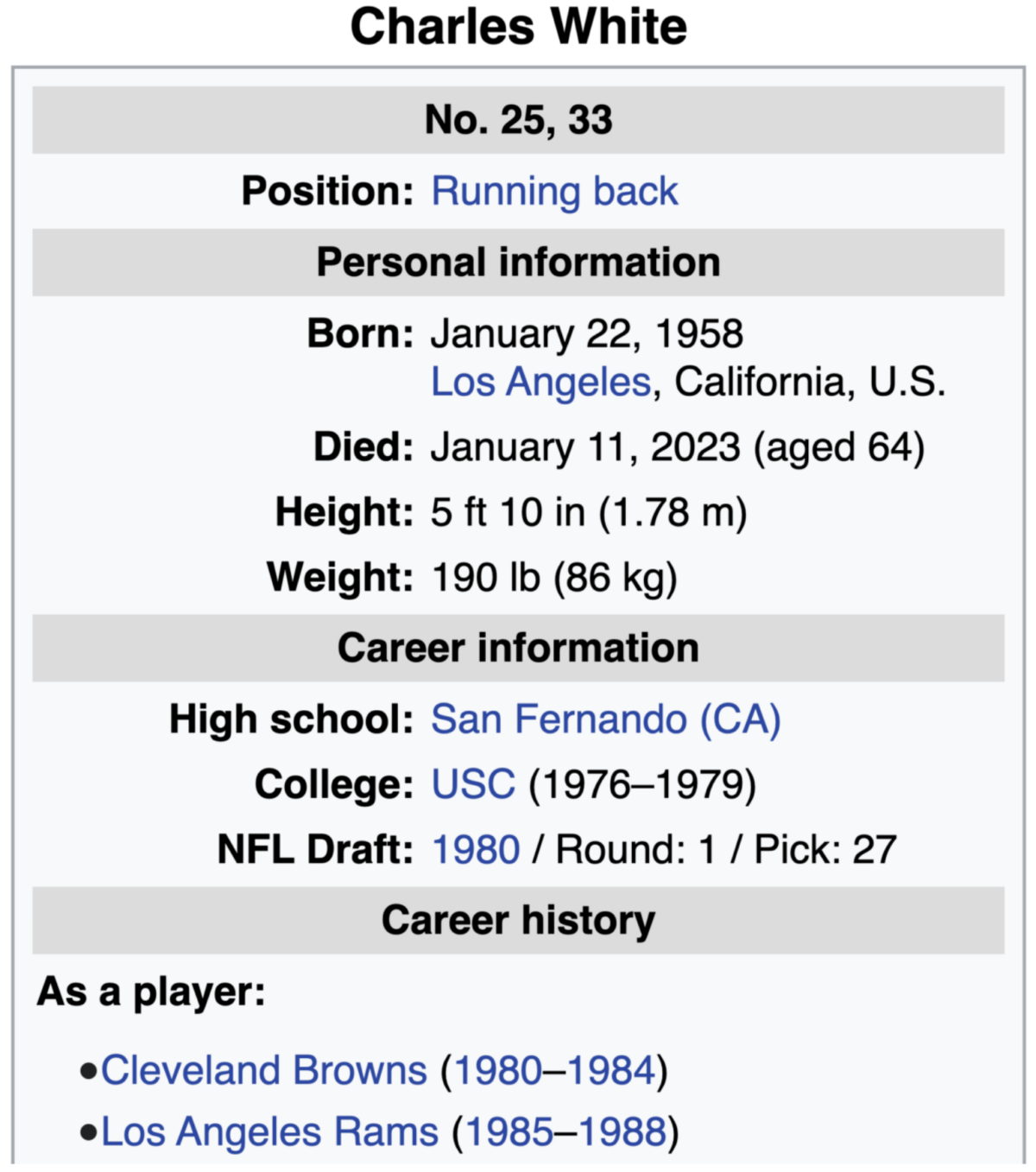 And adding insult to injury, a USC player won the Heisman this year, Caleb Williams.

His birthday leaves 43 days in the year.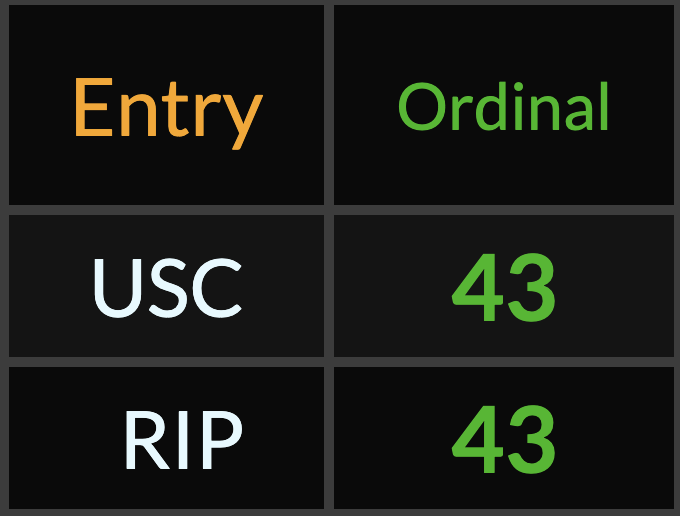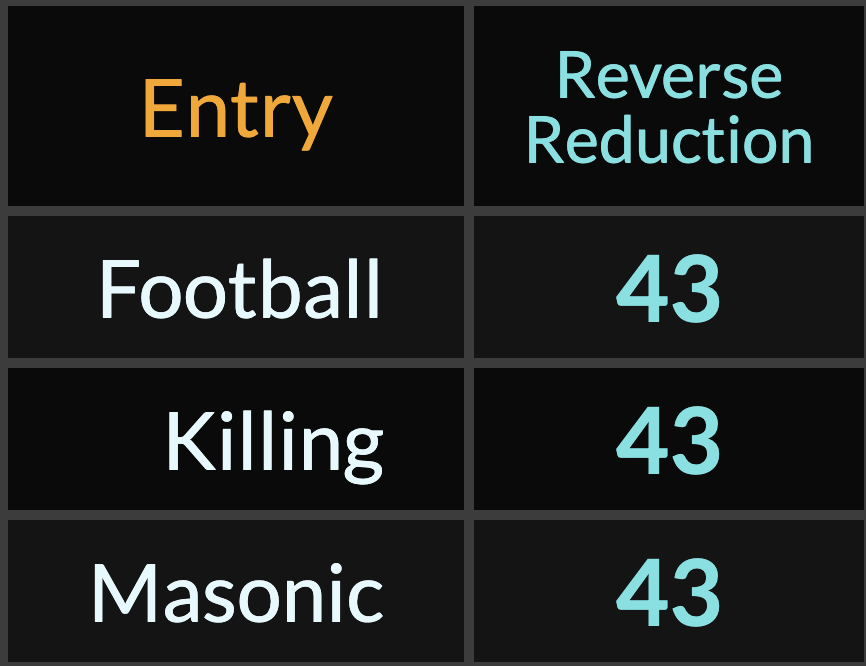 That means Charles White died 54 days after Caleb Williams birthday.
Jesuit Order = 54
Sun = 54
That also means Charles White died 32 days after the 2022 Heisman award ceremony.



America = 32
7/4/1776 = 32
Scottish = 32
32 sun rays on Jesuit logo
32nd degree of Scottish Rite sharing motto with Jesuits…
It's also a span of 33 days.

*Charles White wore #33 for part of his USC career.
-He was drafted by Cleveland *Cleveland =33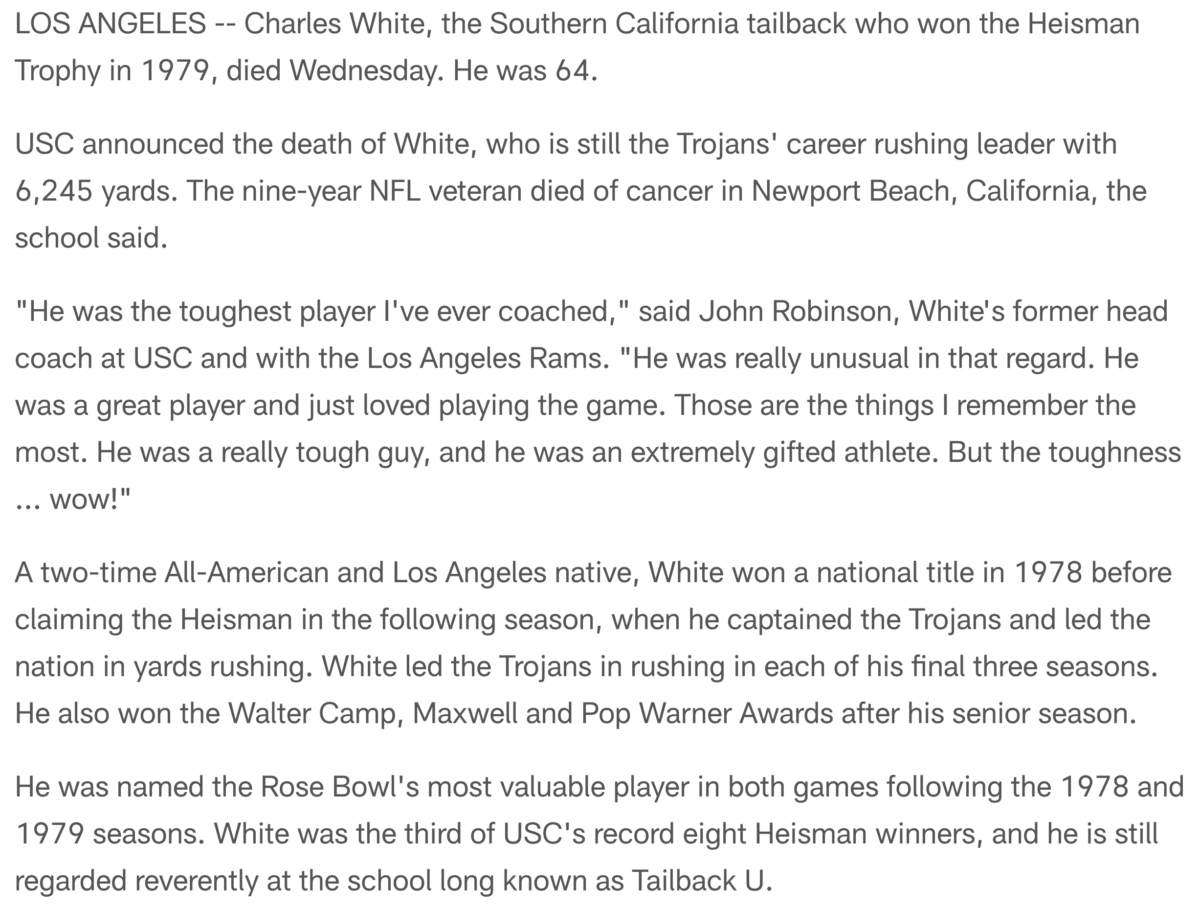 https://www.nfl.com/news/former-usc-heisman-trophy-winner-charles-white-who-played-for-browns-and-rams-di
1978 was 44 years ago. Kill = 44 / 64 (He is dead at age 64)
Georgia just won the championship. Georgia = 44
Of course they went 15-0 in tribute to the Rams, the team that plays in the stadium they won the championship in, and connecting to the Rams with Georgia product Matt Stafford winning in the same stadium last year. Notice, White started 15 games for the Rams.
Rams = 15
Kobe = 15 (Recall where his death factored in)
And here's a few more observations.