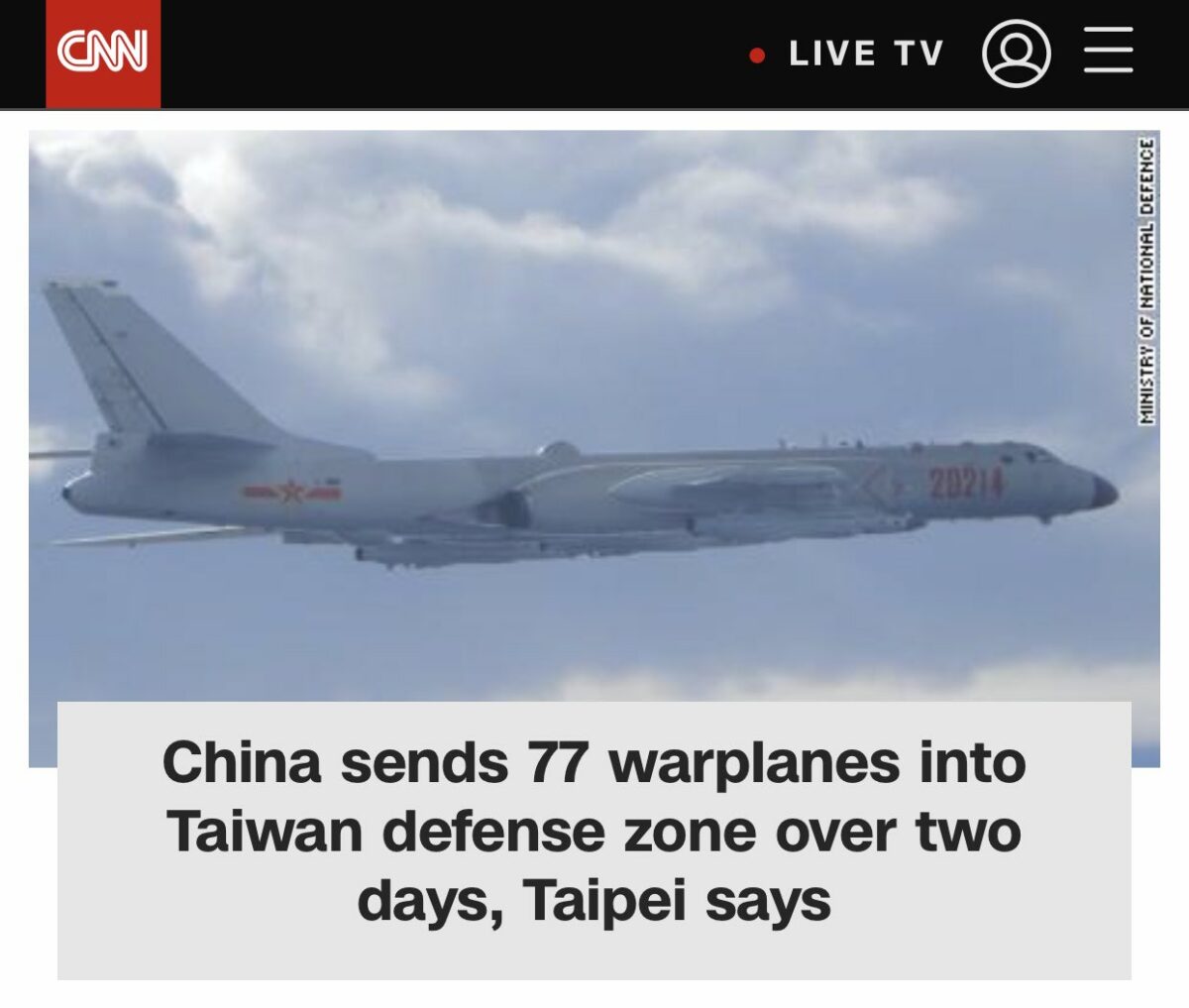 My middle school history teacher used to always say, "World War III will begin with Taiwan." Anyhow, this news broke in the U.S. while it was October 2, or 10/2.
World War = 102
Art of War = 102
Think how Art of War was written by the Chinese military general Sun Tzu, and is a text known of because of the Jesuit Order, since it was translated by a Jesuit. *Also, for the record, there is no historical record of a Sun Tzu, so it might have been created by the Jesuits altogether.
With regards to the 10/2 date, and 77 warplanes, don't forget that on 'September Eleventh', they say the attack lasted 102 minutes.
September Eleventh = 77
World Trade Center = 77
United States = 77
*Flight 77 hit the 77' tall Pentagon, on the 77th Meridian West, 77 minutes after taking off, plus Pentagon construction began on September 11, 1941, just before Pearl Harbor, which got the U.S. involved in World War II.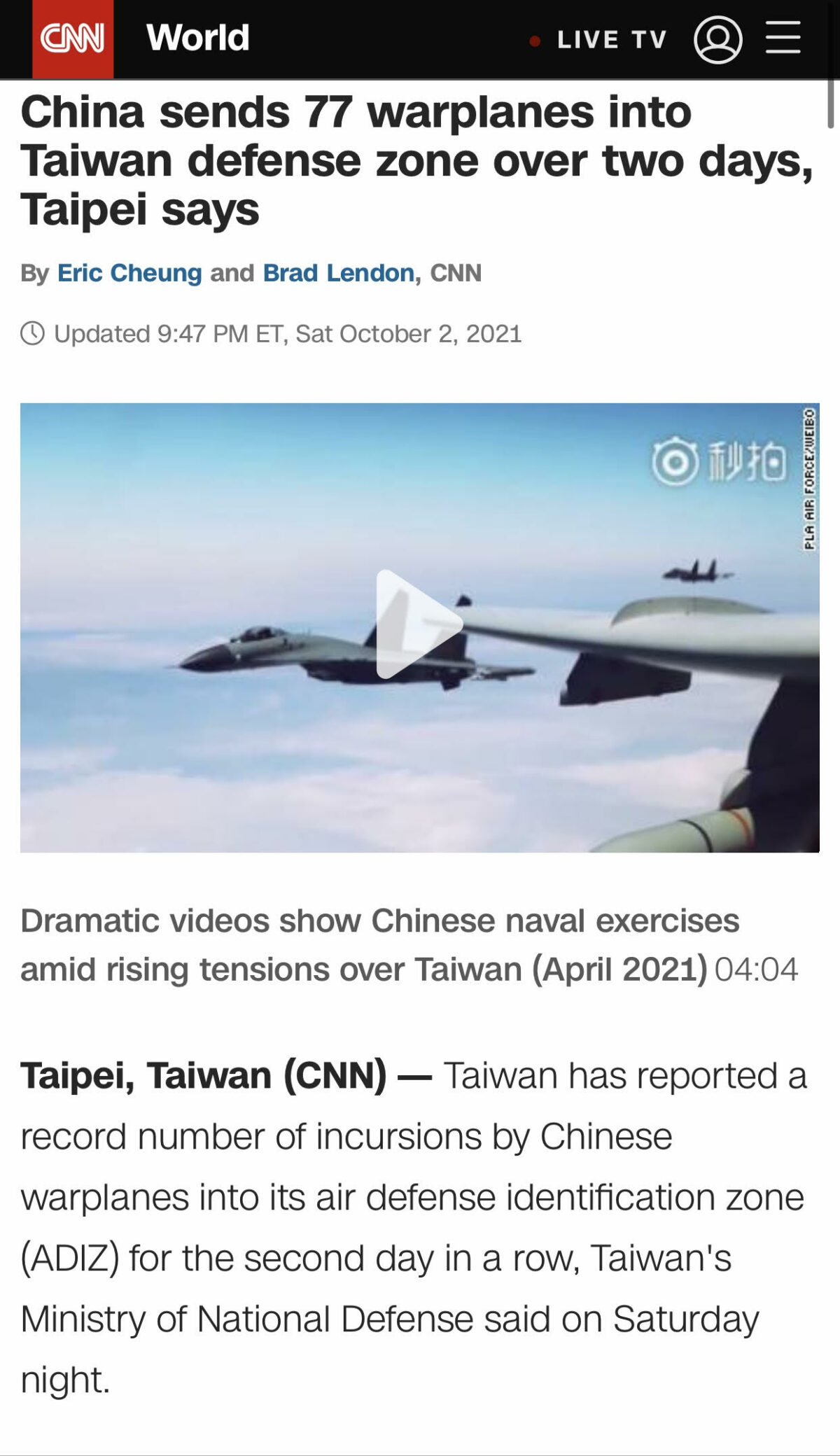 Nice 4:04 video. *Military = 44 *Asian = 44