Xi Jinping states China will remain with its zero-Covid policy, May 5, 2022

This news came Thursday, May 5, 2022, emphasis on 5/5, like 55, but CNN has moved it for a top headline for May 6, 2022.
Coronavirus = 56
Covid Vaccine = 56
*Pandemic = 65
-Military = 55
-Covid = Military Agenda
Don't forget the Wuhan Lab, established in '56.
And with Wuhan once being the focus, Shanghai now is.
Wuhan, China = 102
Shanghai, China = 102
Also noteworthy this, May 5 announcement came exactly 119-weeks after China began its January 23, 2020 lockdown of Wuhan (the one that lasted 76-days, and ended on April 7, 2020).

All Seeing Eye = 119
Vatican = 119
Francis = 119
This makes perfect sense since Zero-Covid is a surveillance state, the same one Bill Gates is advocating for all across the world…

https://en.wikipedia.org/wiki/Zero-COVID
For one more point, the message came from Hong Kong on the 125th day of the year.
Hong Kong = 125
Numerology = 125 (How all the rituals are conducted)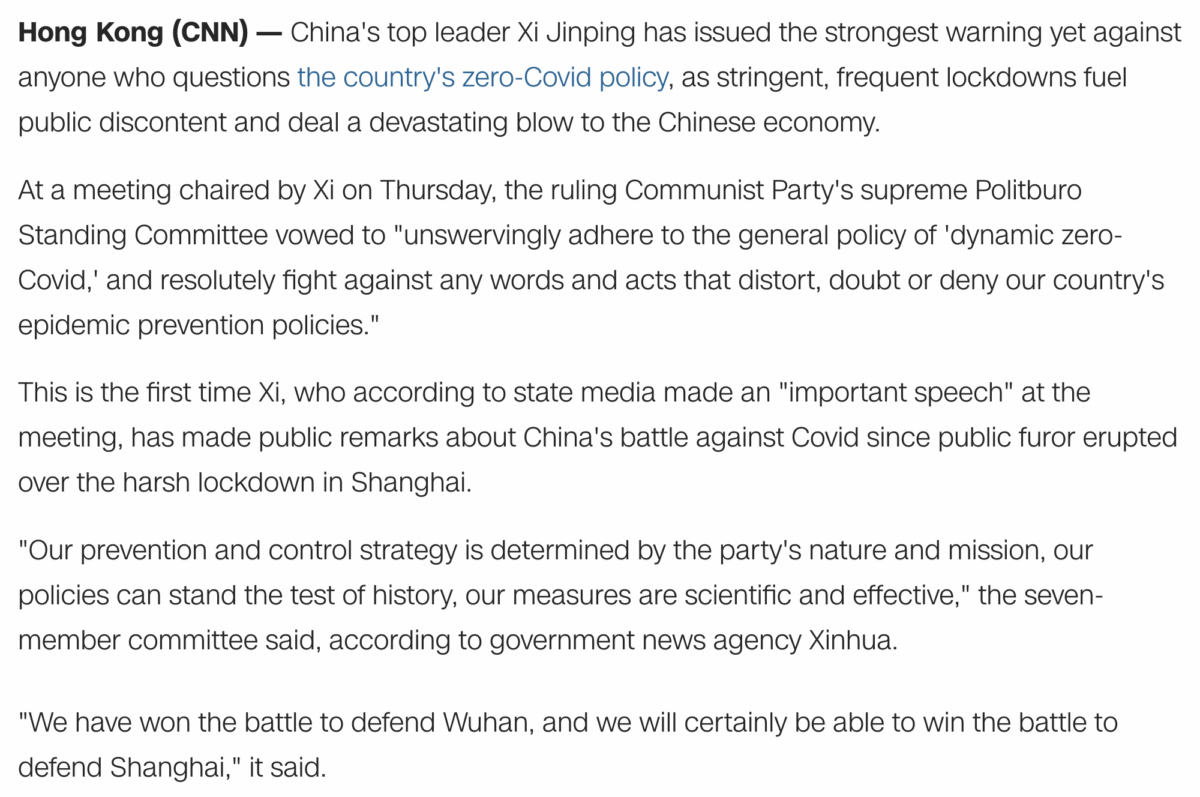 https://www.cnn.com/2022/05/06/china/china-xi-pbsc-zero-covid-intl-hnk/index.html