1 in 4 Black transgender teens attempted suicide in the past year, February 28, 2023 news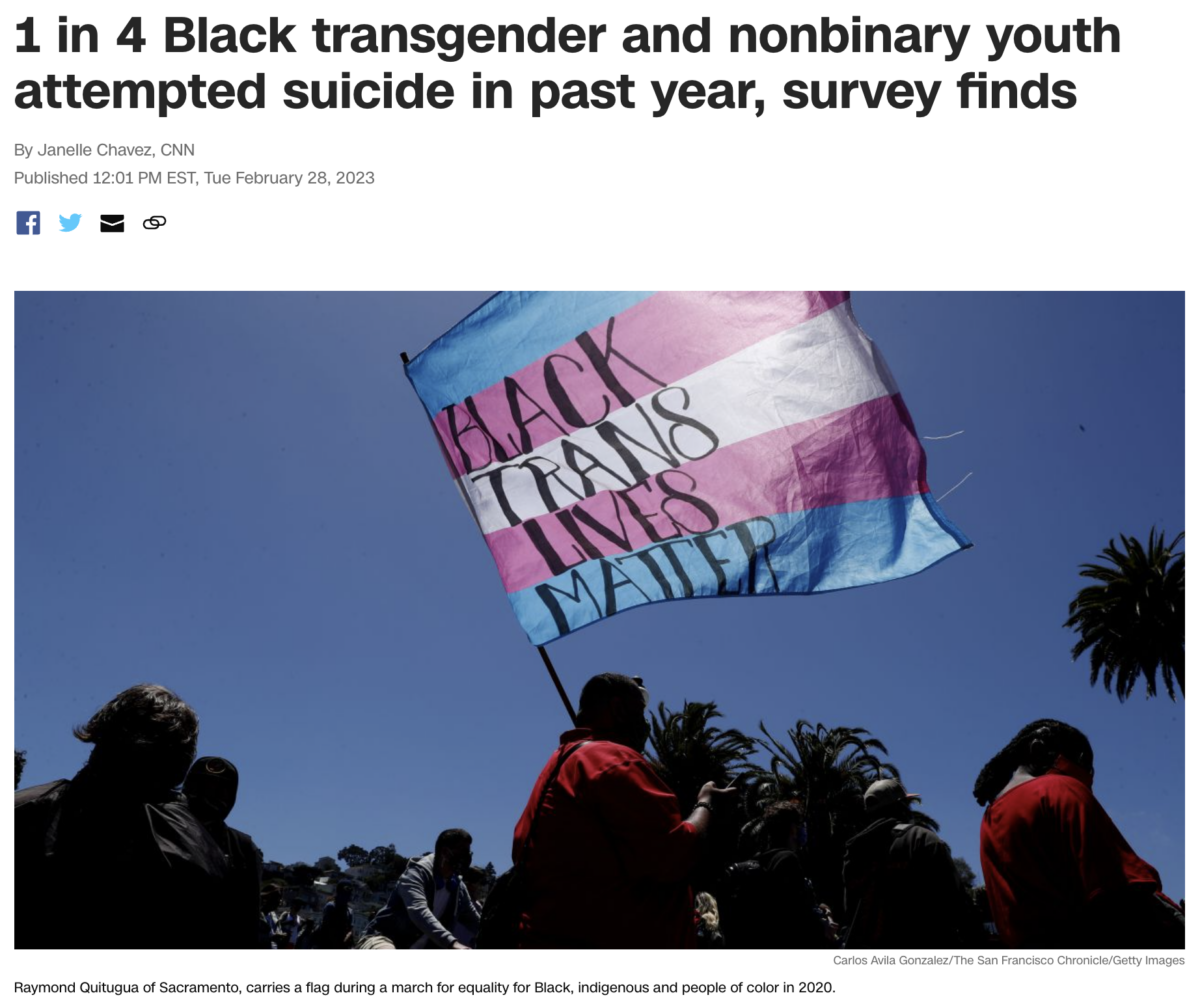 This news comes on February 28, 2023, the last day of Black History Month. Of course, it is the 59th day of the year, an important number in black history.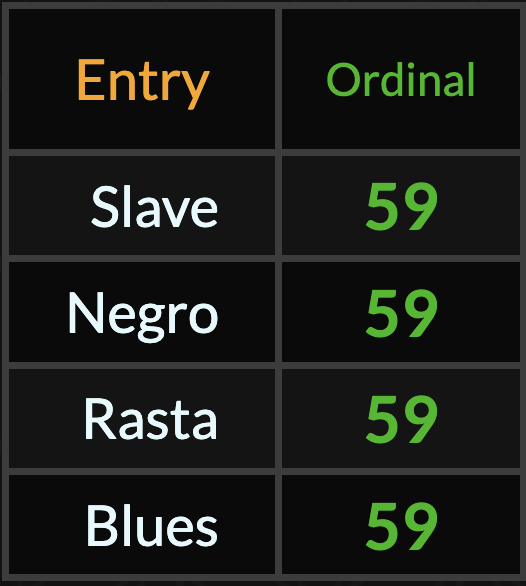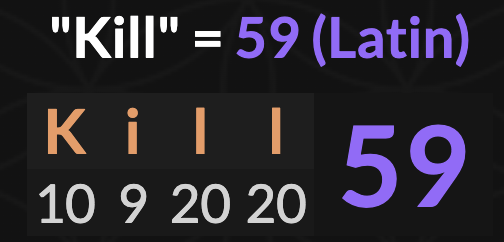 And for another familiar pattern, this comes on 53 date numerology.
2/28/23 = 2+28+23 = 53
Transgender = 53
Gender = 53


Read about Zaya Wade and 53 here.
And furthermore, there is a connection with the word 'black' and 'suicide.'


Today, 2/28, is also a span of 228-days from the rollout of the new suicide hotline. Read about its numerology based release, July 16, 2022, here.


This was not MLK's dream.

And recall, he is the only man born in America with a holiday named after him.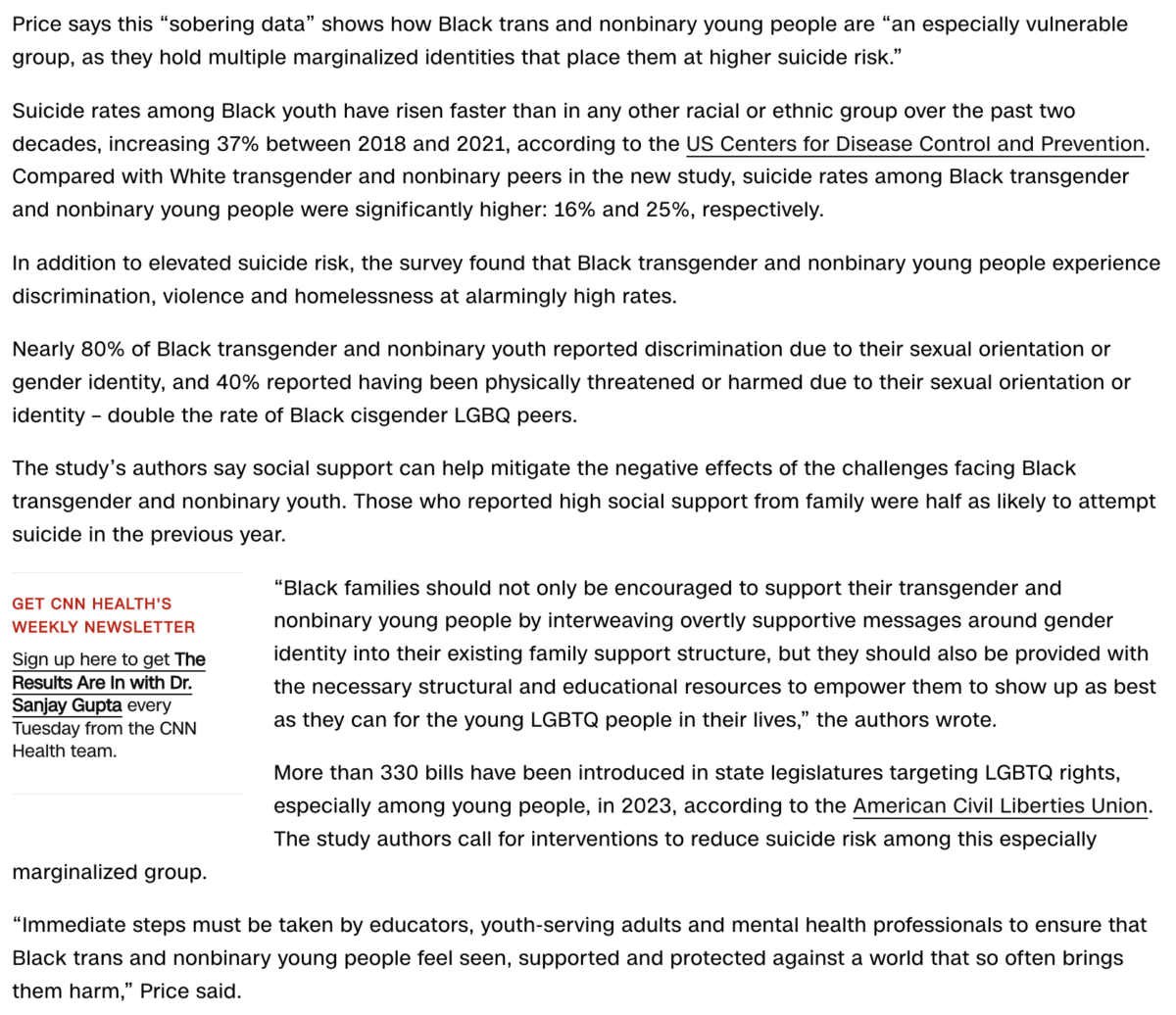 https://www.cnn.com/2023/02/28/health/black-transgender-nonbinary-mental-health/index.html