12-year-old and 14-year-old reportedly break out of group home, steal guns, and shoot at Florida deputies, June 2, 2021 news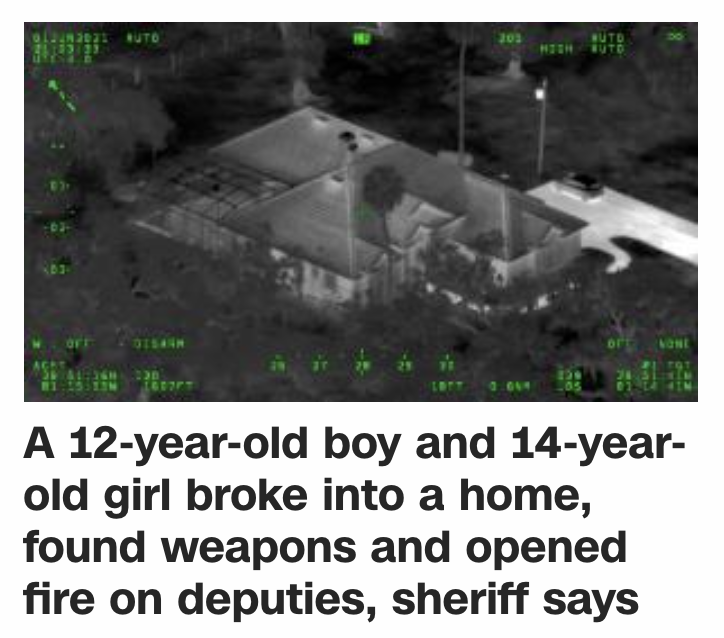 12 and 14, eh? Like the Sandy Hook date, 12/14.

Recall that they said 26 were shot and killed at Sandy Hook, and this news comes on June 2, or 2/6, like 26.
Also, recall the 12/14 connection to 187, the homicide code.
-Twelve Fourteen = 187
-December Fourteenth = 187
-George Washington = 187 (He died on 12/14 in history)
-Fraternal Order of Police = 187
-Ancient & Accepted Scottish Rite of Freemasonry = 187
-Society of Jesus = 187
Also, this news comes 441 weeks after Sandy Hook.
-441, square root of 21 (2021 news)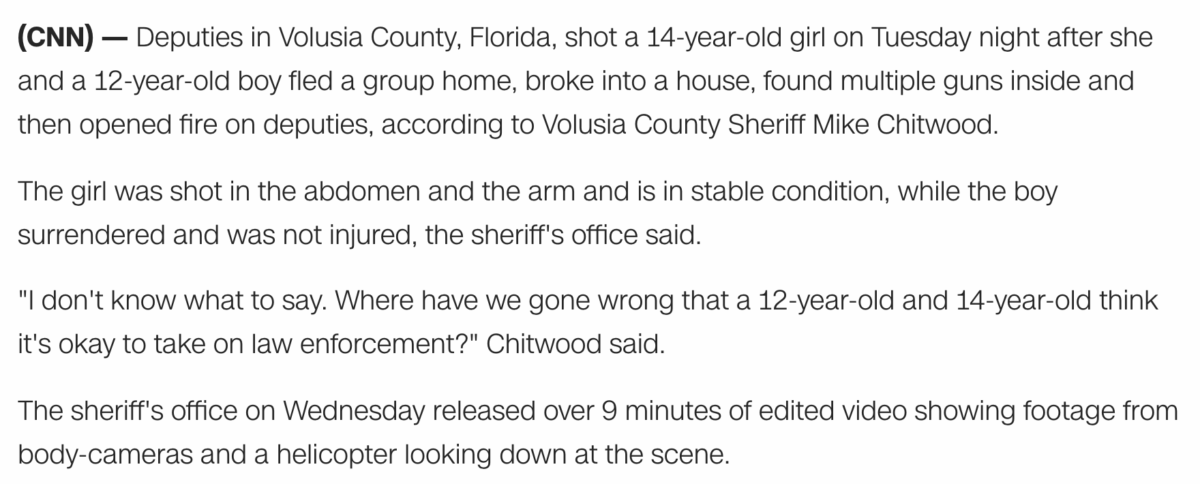 https://www.cnn.com/2021/06/02/us/florida-deputies-shooting-teen/index.html