D.H. Peligro, Dead Kennedys drummer, dead at 63, Oct. 28, 2022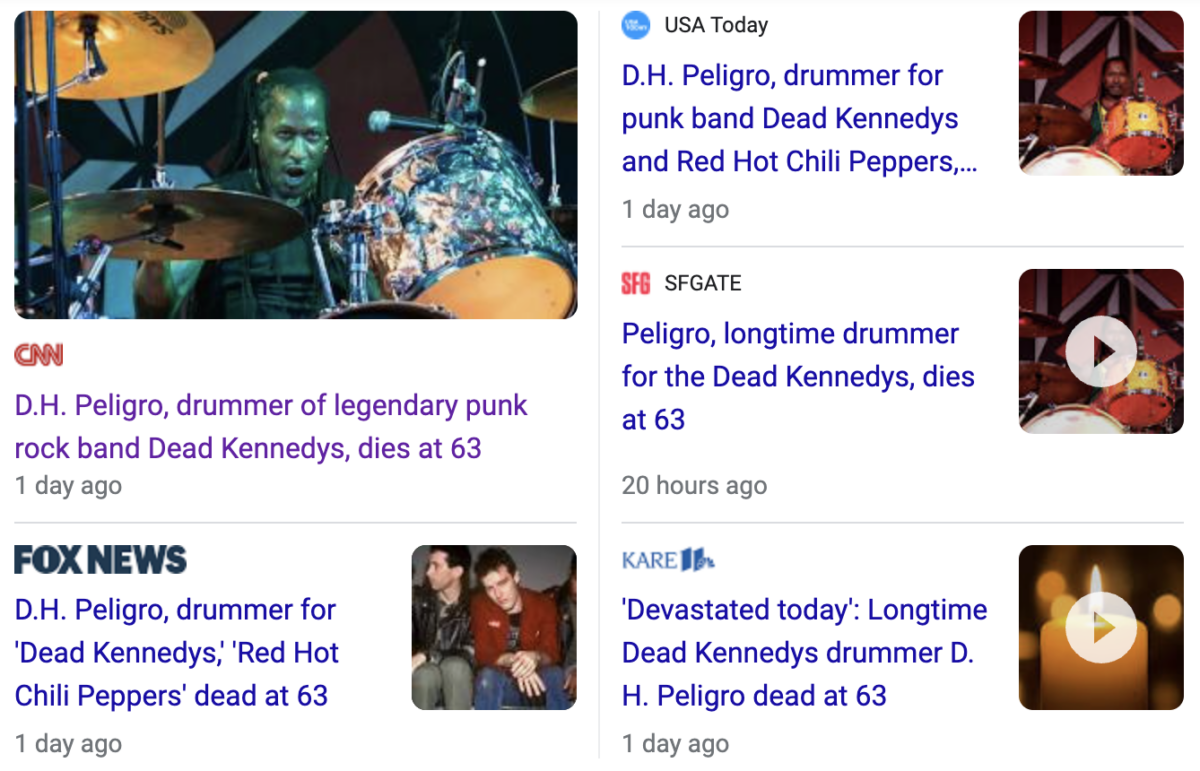 JFK was killed in '63. Dead Kennedys? The drummer is dead at 63?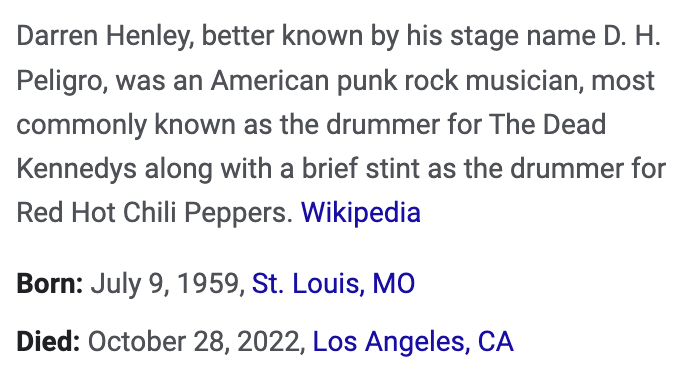 He is dead 111 days after his birthday.
Dead Kennedys = 111



And notice the 15-weeks and 6-days. It goes with Robert Kennedy being shot on June 5, the 156th day of the year.

And again, 'drummer' has the fateful gematria.
Drummer = 38
Murder = 38
Killing = 38
Death = 38
RIP = 38
He also died on the day leaving 64 days in the year, and a date with 44 numerology.
10/28/2022 = 10+28+(2+0+2+2) = 44
Kill = 64 / 44