#15 Oral Roberts upsets #2 Ohio State, March Madness, March 19, 2021 (and we had it predicted on Patreon)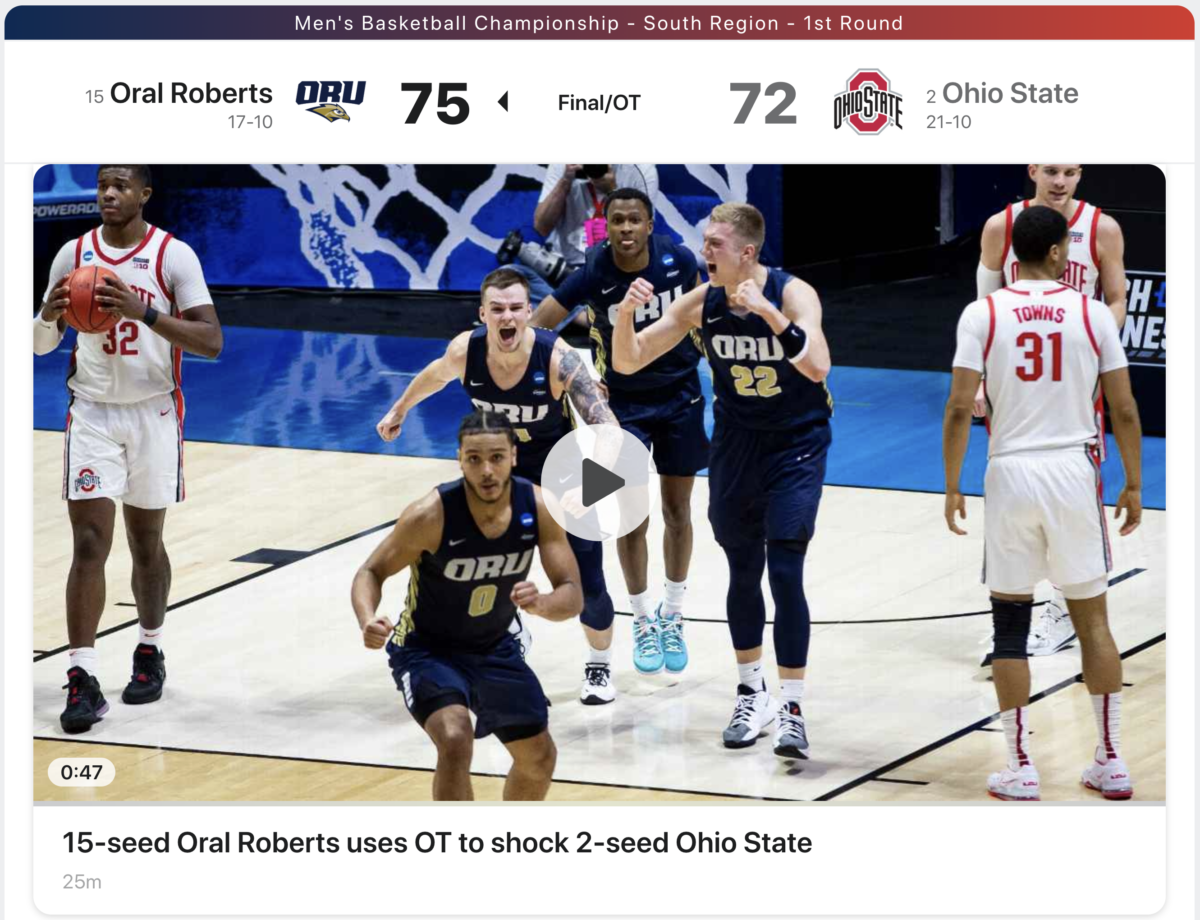 Did you have Oral Roberts over Ohio State today? We did, for a few reasons.
For starters, the Ohio State coach picked up his 129th all-time loss, on the 129th day of his age, versus Oral Roberts Golden Eagles, a #15 seed defeating a #2 seed.

Also, today's game was 68 days after Ohio State lost in the football championship to Alabama.
Ohio State Buckeyes = 68
Championship = 68
Basketball = 68
If you're not on Patreon, you're missing out. Patreon.com/zacharykhubbard