2 people dead and 28 injured in mass shooting at a Baltimore block party, Sunday, July 2, 2023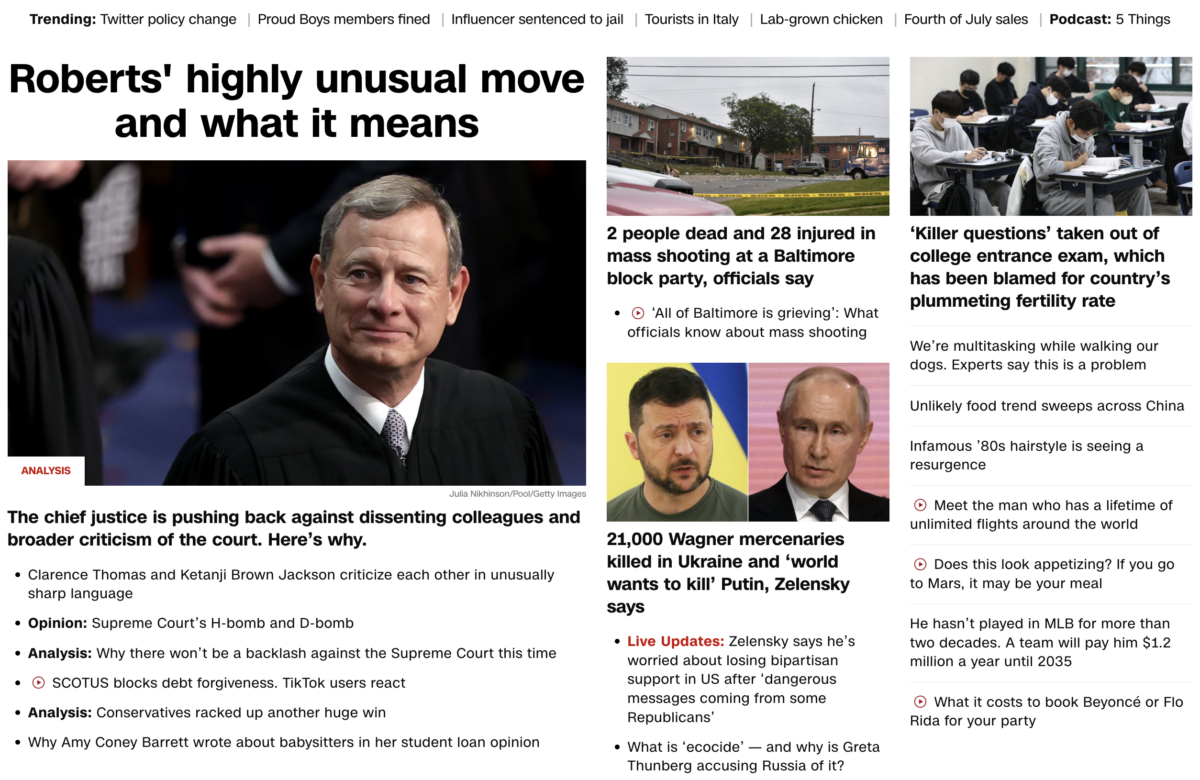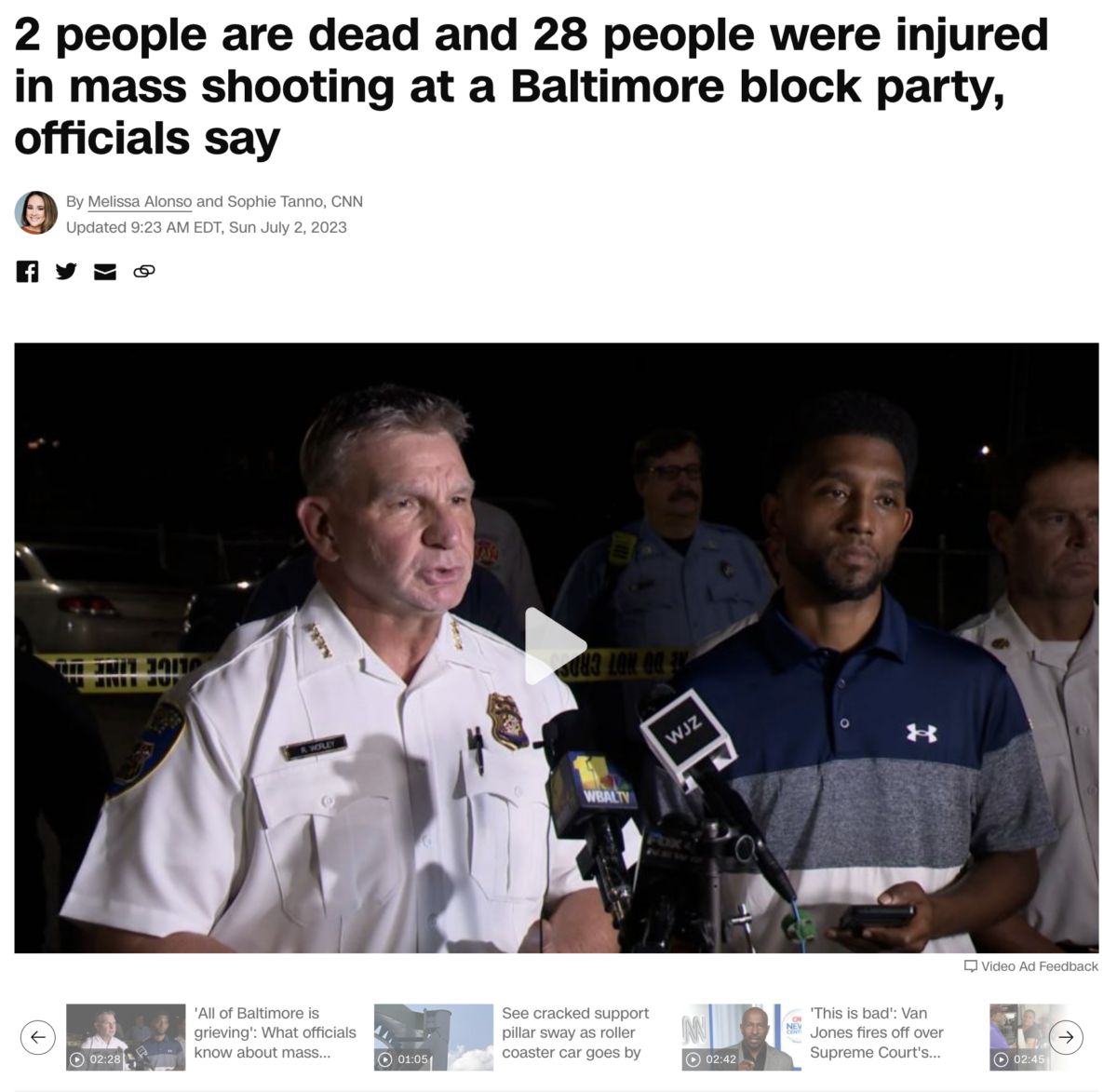 2 dead, 28 injured? *Death = 228 (Sumerian Gematria)
The dead are ages 20 and 18, summing to 38. *Death = 38
Of course, we have been documenting the many former Baltimore Ravens that have died in recent times, heading into the NFL season.
Ravens = 38
This ritual comes exactly 32 weeks before Super Bowl 58.
Baltimore = 58
NFL = 32
–Gun Control = 49 & 131
–Super Bowl = 49 & 131
The ritual also comes on 32 date numerology.
7/2/23 = 7+2+23 = 32
Recall, 32 has been a recurring number in the former Ravens' deaths.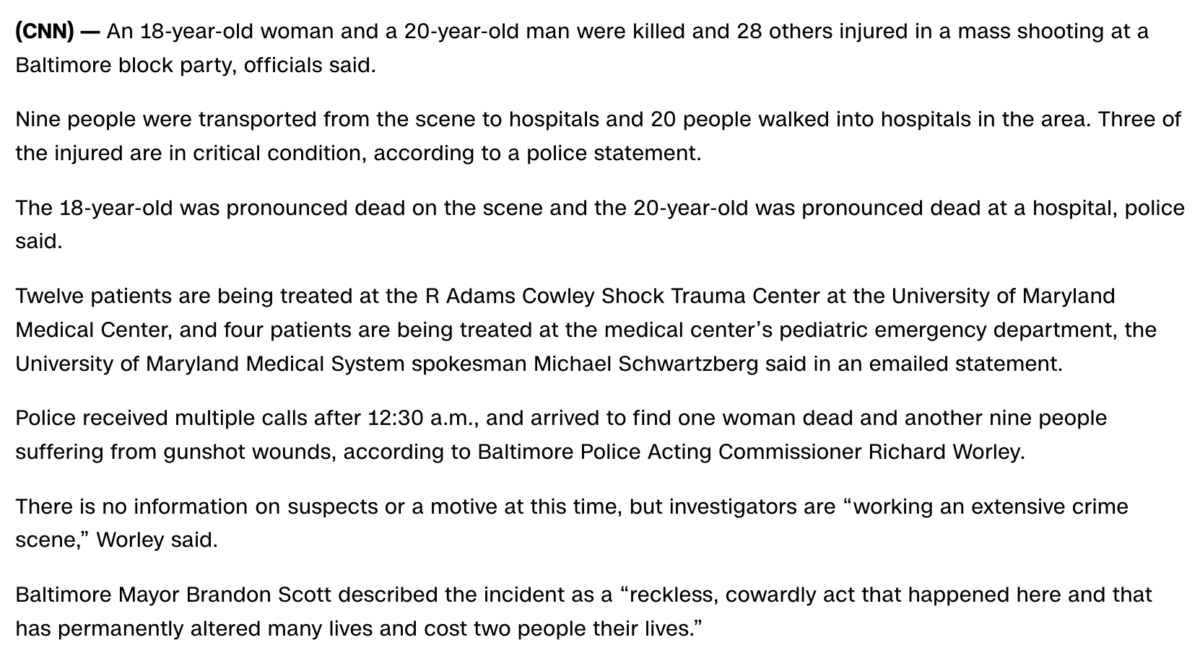 https://www.cnn.com/2023/07/02/us/baltimore-shooting-sunday/index.html
This news comes 85 days after the Mayor's 39th birthday.
National Football League = 85
The Raven = 39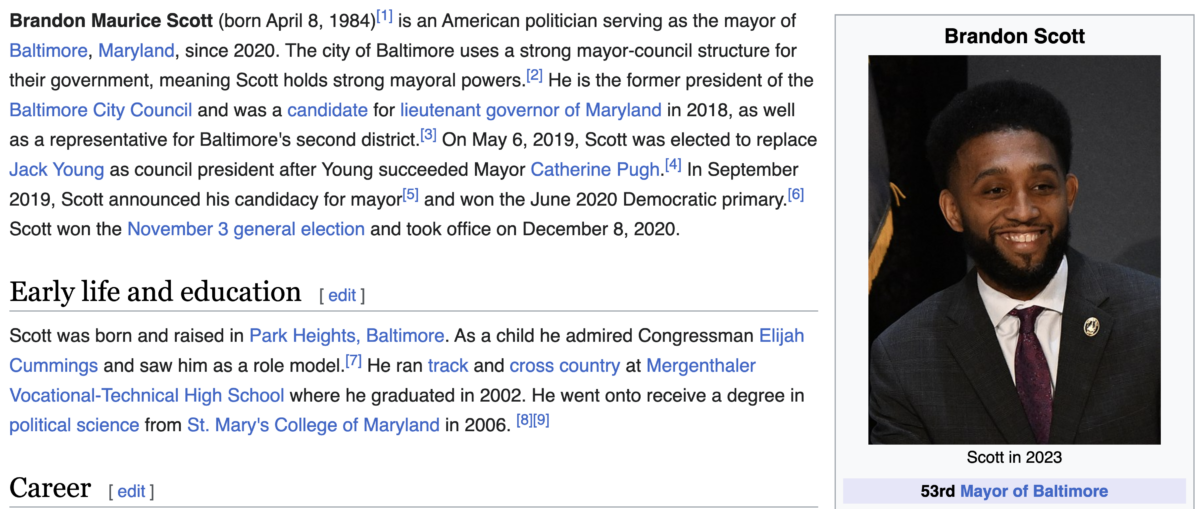 Adding to the ritual, the Mayor just made Richard Worley the Police Commissioner, and this ritual came on Worley's 25th day in his new position, which he began June 8.
Ravens = 25
Death = 25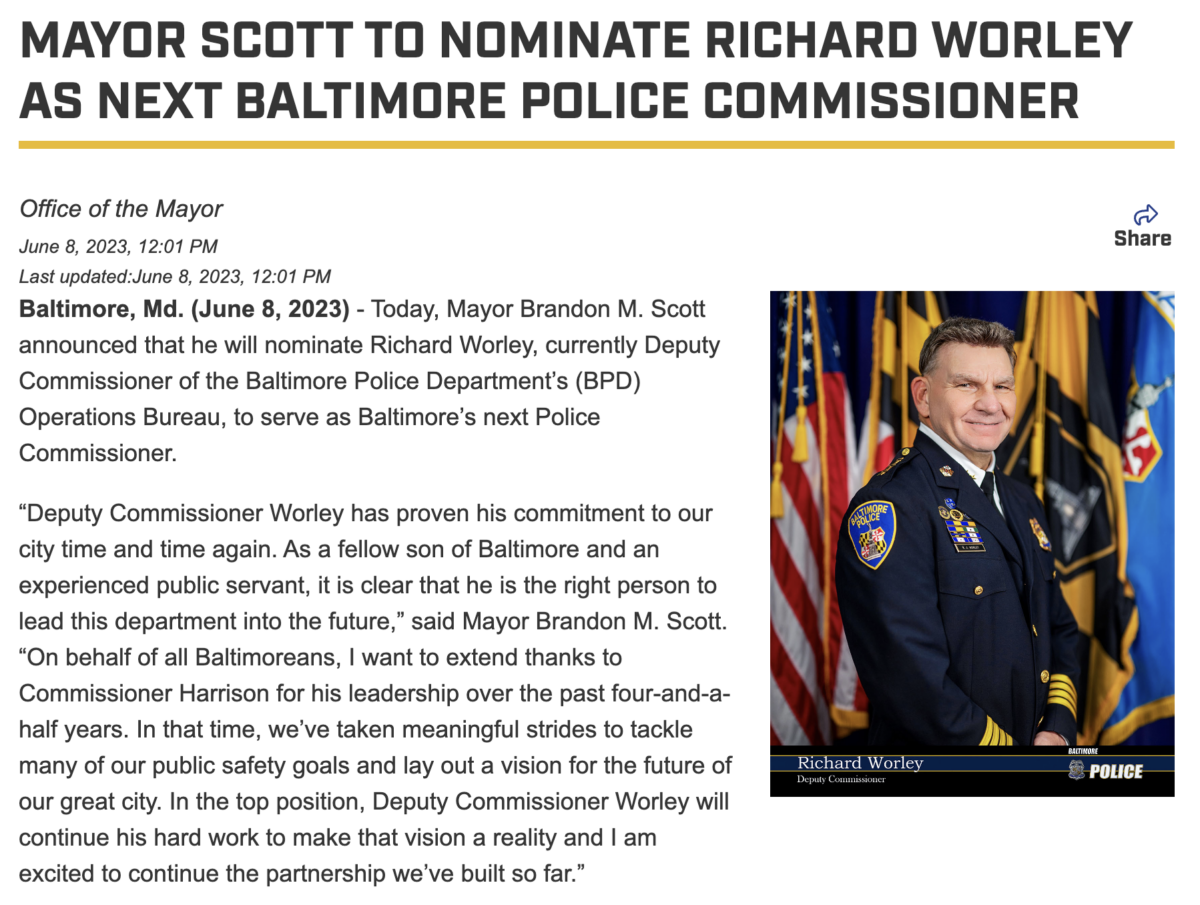 Also noteworthy, they're making a point that this Baltimore shooting was in the Brooklyn neighborhood, during a Brooklyn Day celebration. That is interesting because Brooklyn-Queens Day in New York is celebrated on June 8, the day Worley was sworn in.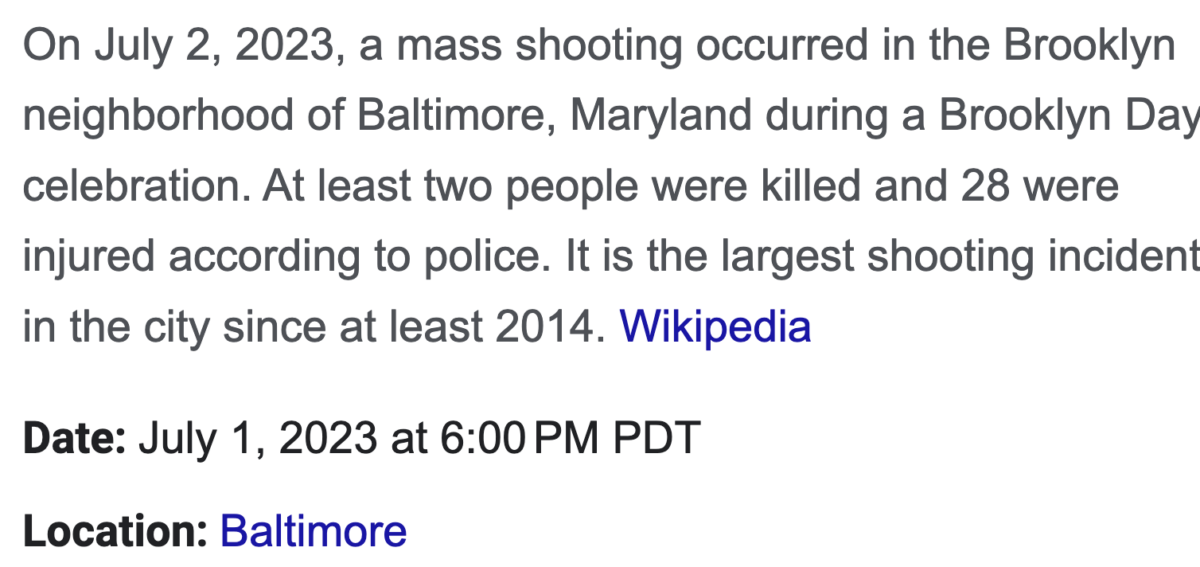 Recall, the Ravens beat the New York Giants in Super Bowl 35, January 28, 2001.
Ravens = 25
Giants = 25
And once again, it is the 104th NFL season upcoming.
Brooklyn = 104