2023 NFL season kicks off with #35Thursday!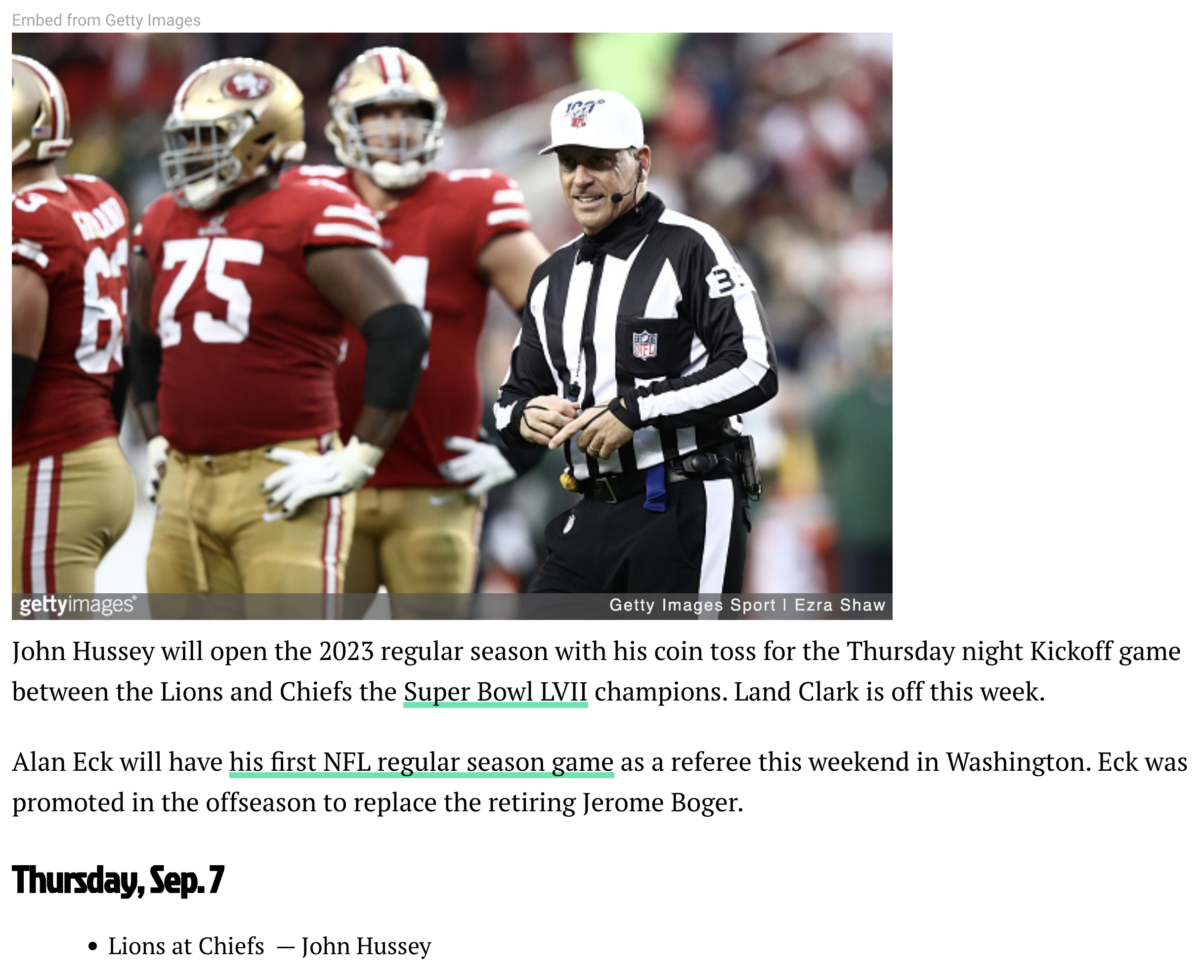 The Lions got their first win in Kansas City in 35 years.
It was Dan Campbell's 35th game.
The Lions QB, Goff, had 35 pass attempts.
And ref #35 worked the game, John Hussey.
The NFL also had it lined up that the Chiefs could have picked up their 35th win in Week One, in a Thursday Night Football game. *Thursday = 35
FYI, the Chiefs also stayed on 313 home franchise win vs. Detroit, the (313) area code, shortly after Coco Gauff's big win (like Goff), a woman born on March 13, or 3/13.