3 brothers did in Michigan, 'kill' date news, February 20, 2022

This news breaks on the 'kill' date out of Michigan, and it is a story that has absolutely zero value to anyone who would read it.
Michigan = 64 / 44
Kill = 64 / 44
2/20/2022 = 2+20+20+22 = 64
2/20/22 = 2+20+22 = 44
And notice it is out of 'Ottawa' County while the crackdown in Ottawa is on.
As for the 'three' brothers.
Three = 56
Society of Jesus = 56
-The encoded propaganda masters
And of course the crackdown in Ottawa came on Trudeau's 56th day of his age.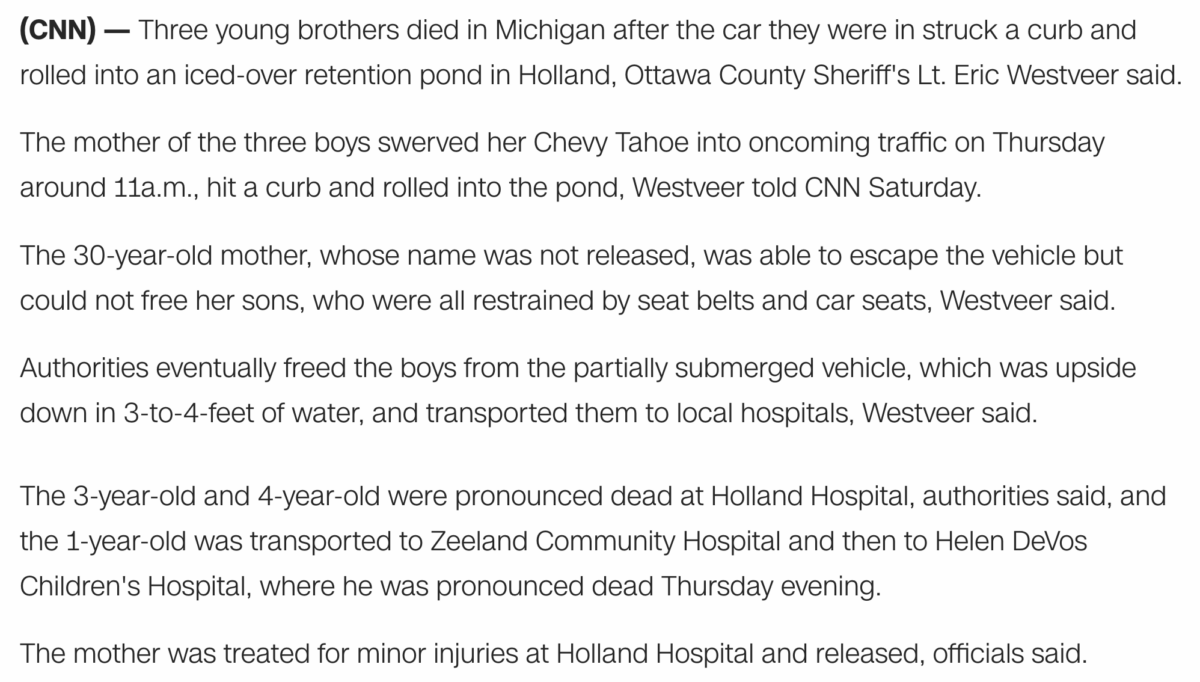 https://www.cnn.com/2022/02/20/us/michigan-brothers-killed-in-trapped-car/index.html
11 am?
3 to 4 feet of water? A 3-year-old and a 4-year-old?
Mother = 34
Murder = 34
The mother was 30.
Holland = 30 / 33
Police = 30 / 33