33-year-old former Tampa Bay Buccaneer, Geno Hayes, #55, in hospice care, April 22, 2021 news


https://sports.yahoo.com/former-nfl-lb-geno-hayes-33-reportedly-fighting-for-life-in-hospice-care-150112523.html?guccounter=1&guce_referrer=aHR0cHM6Ly93d3cuZ29vZ2xlLmNvbS8&guce_referrer_sig=AQAAAA3GvtzBH4mYRm4hfIw9WeDtIeh8Fn5WqG36uthC0ElXulePfKp8Ac_GUk4B4J0aw9yQtMGJu6AwYtEzvFMJZKkGZYQh70UqE8dqldAGfKHlZwLhhcX2w9vD6z-ROilx3bzAW4MswRaX_A-bwNUZG0yBZmOd1HABx0WIu0Opy9JM
This former Tampa Bay Buccaneer was hospitalized, April 22, 2021, the 112th day of the year, after his former team won the Super Bowl in a massive numerical ritual.

And as for why he would be chosen for a Super Bowl 55 ritual, look at his jersey number in the article.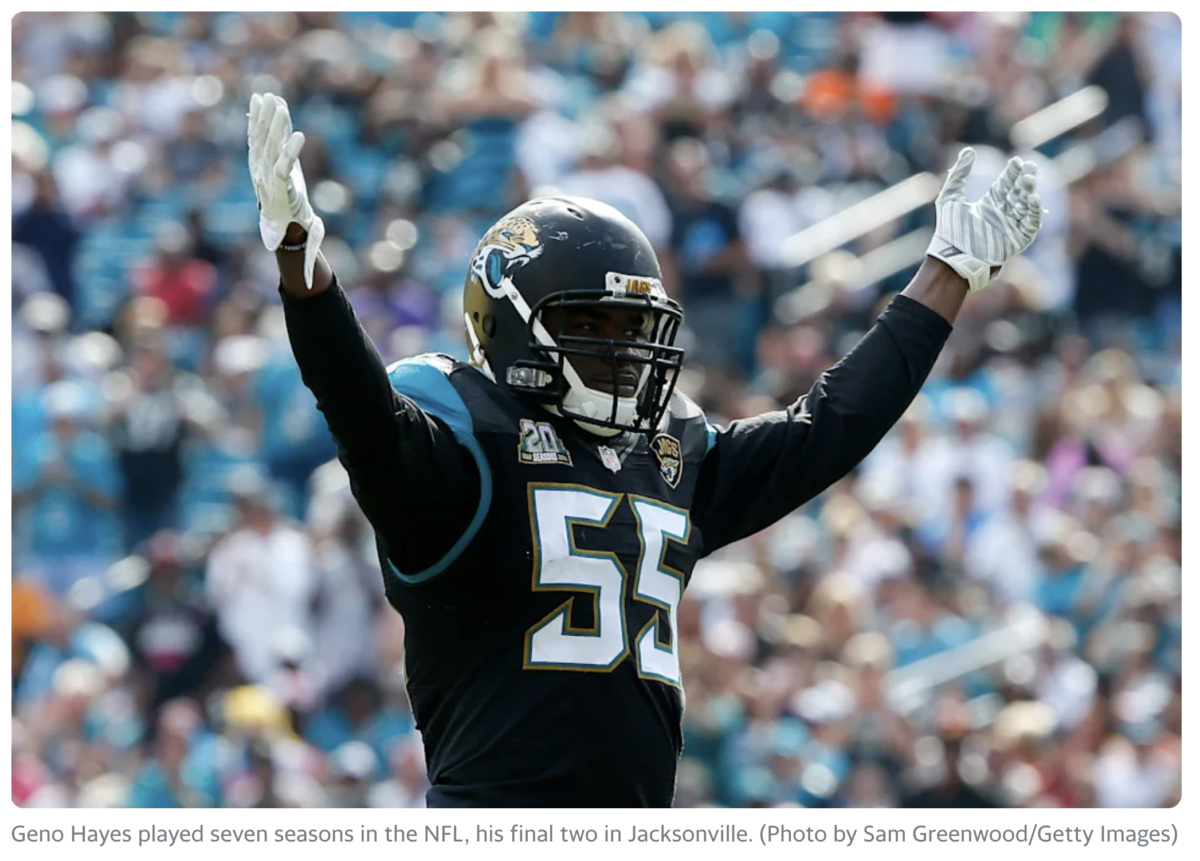 https://sports.yahoo.com/former-nfl-lb-geno-hayes-33-reportedly-fighting-for-life-in-hospice-care-150112523.html?guccounter=1&guce_referrer=aHR0cHM6Ly93d3cuZ29vZ2xlLmNvbS8&guce_referrer_sig=AQAAAA3GvtzBH4mYRm4hfIw9WeDtIeh8Fn5WqG36uthC0ElXulePfKp8Ac_GUk4B4J0aw9yQtMGJu6AwYtEzvFMJZKkGZYQh70UqE8dqldAGfKHlZwLhhcX2w9vD6z-ROilx3bzAW4MswRaX_A-bwNUZG0yBZmOd1HABx0WIu0Opy9JM
Super Bowl 55 was won by Tampa Bay, in Tampa.