42-year-old Washington State University football coach, Nick Rolovich, fired October 18, 2021, for not being vaccinated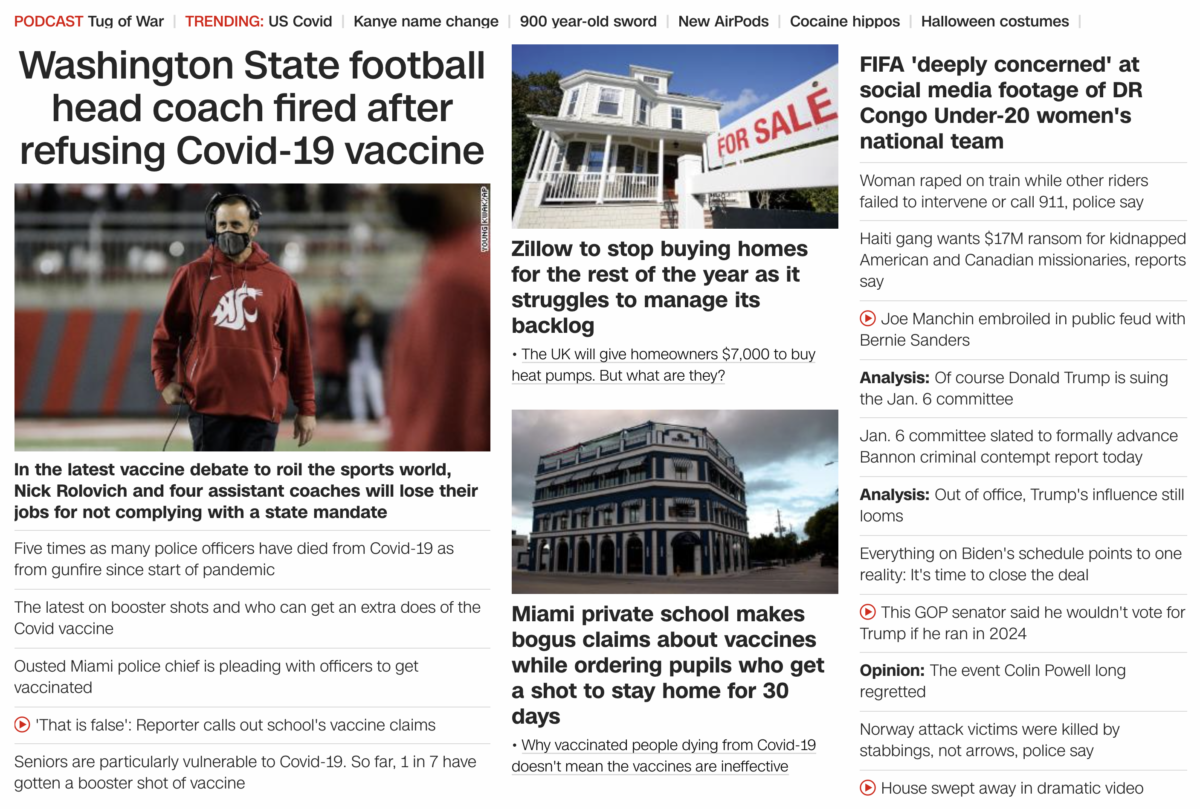 This firing came Monday, October 18, 2021, the two year anniversary of Event 201, where Washington's own Bill and Melinda Gates were some of the main sponsors of the coronavirus simulation that was.
William Henry Gates = 201
The Jesuit Order = 201
And let us not forget that Washington is the 42nd state.
Vaccine = 42
Jesuit = 42
Cougars = 42 (WSU's nickname)
Rolovich = 42
Let us also not forget that the vaccine went live on December 8, 2020, the 42nd day of Bill Gates' age.
And for one more, Nick Rolovich is 42 years old at the time of this ritual.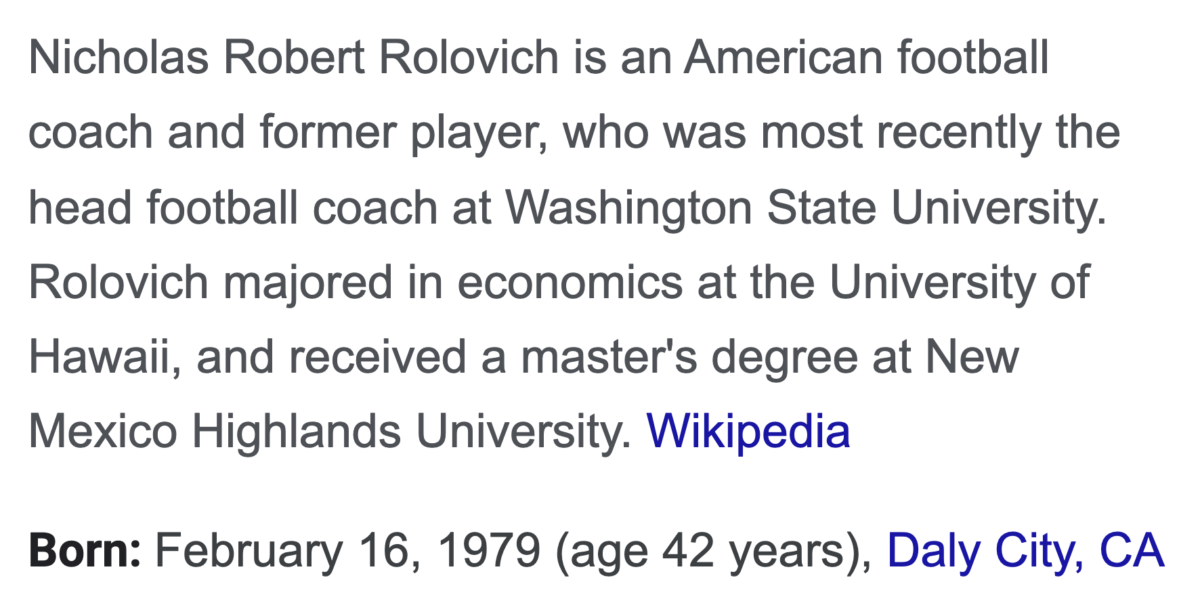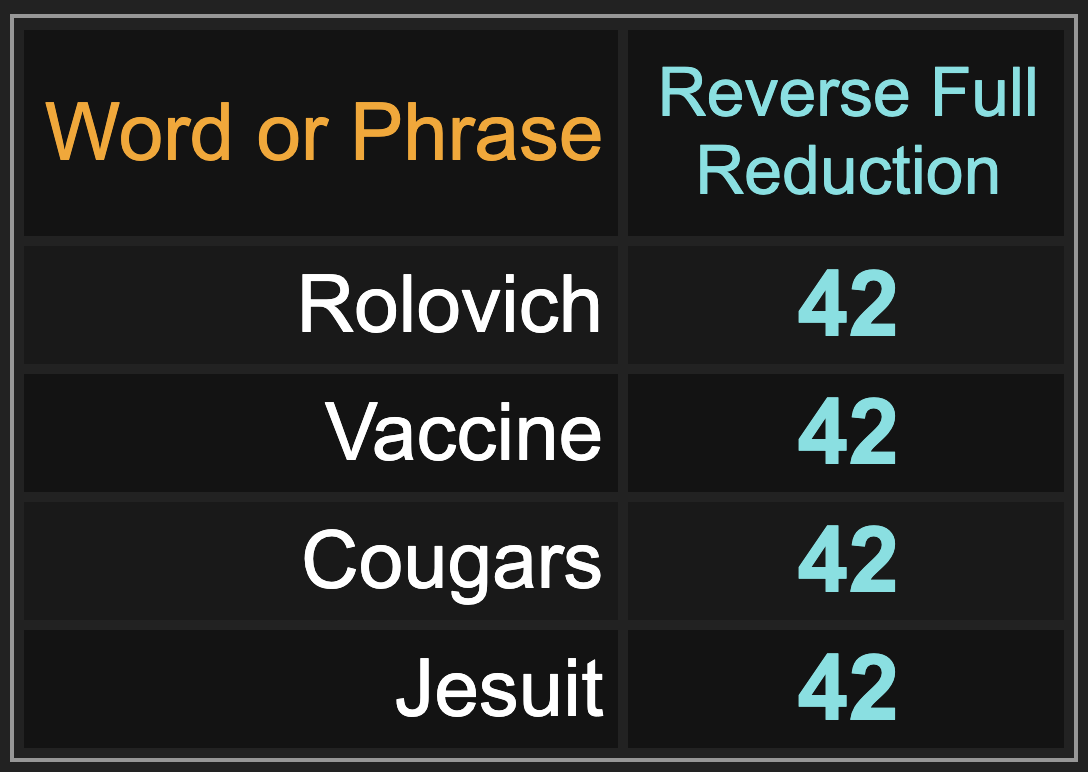 Don't overlook that he was born in '79 either. *Society of Jesus = 79
And don't overlook his 2/16 birthday.
6x6x6 = 216
Vaccination = 666
Mandatory = 666
October = 666
He was also the state's highest paid employee, with a salary of $3-million per year.

And I guarantee this ritual was all part of the contract.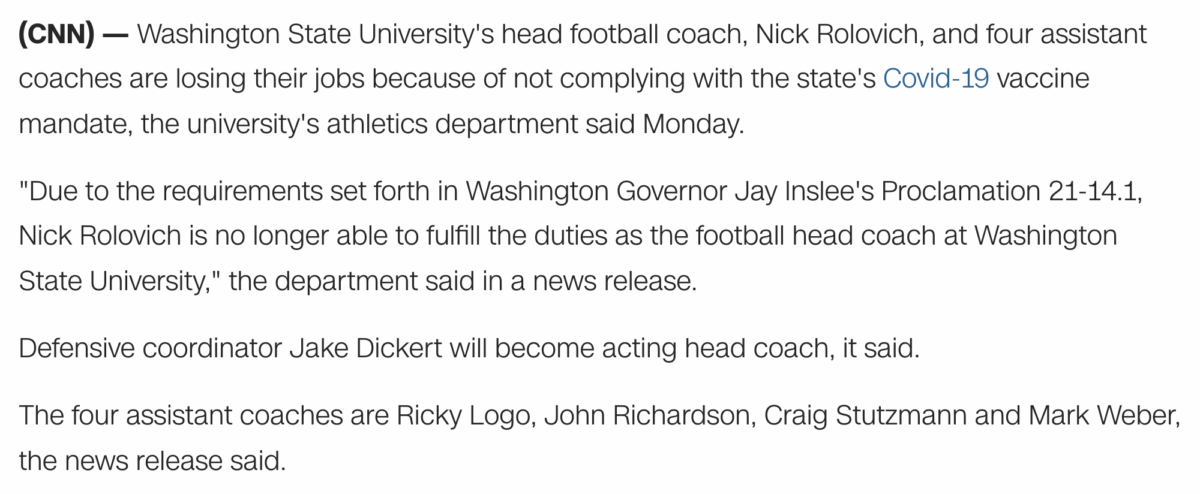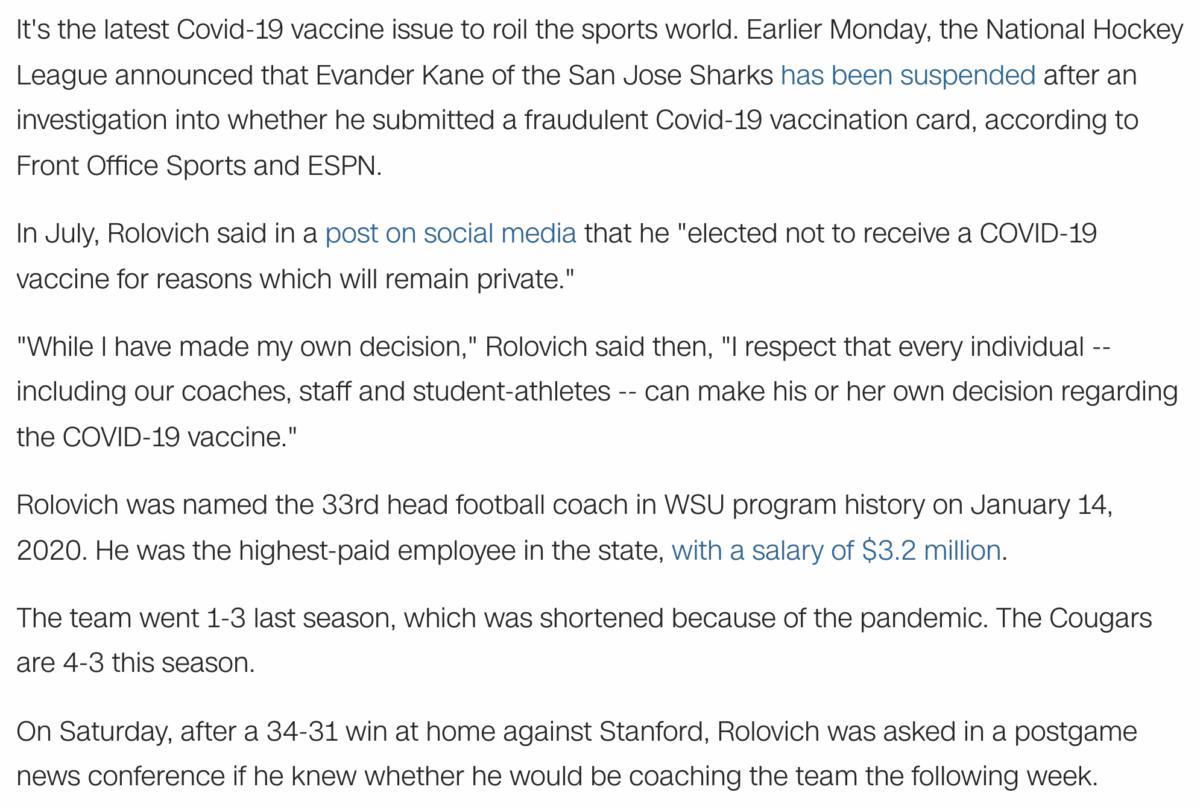 He was the 33rd coach, go figure!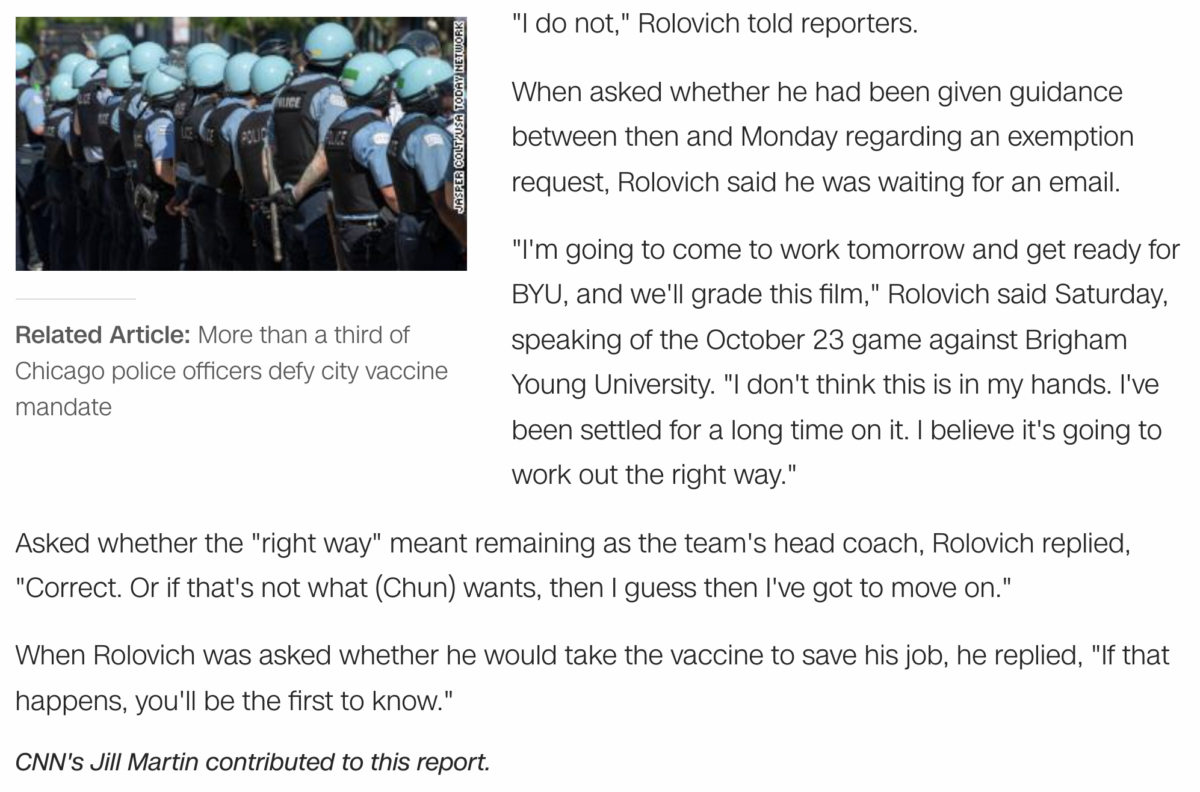 https://www.cnn.com/2021/10/18/sport/nick-rolovich-washington-state-football-coach-covid/index.html