8 dead in 3 massage parlor shootings in Atlanta area, March 16, 2021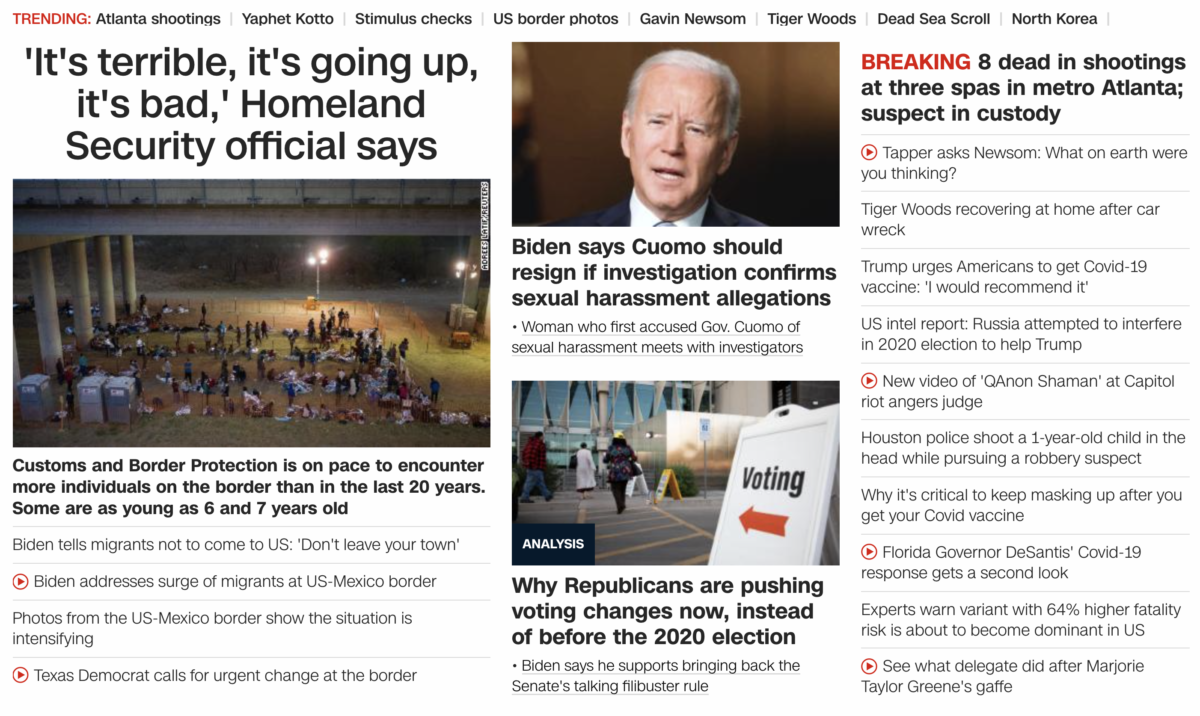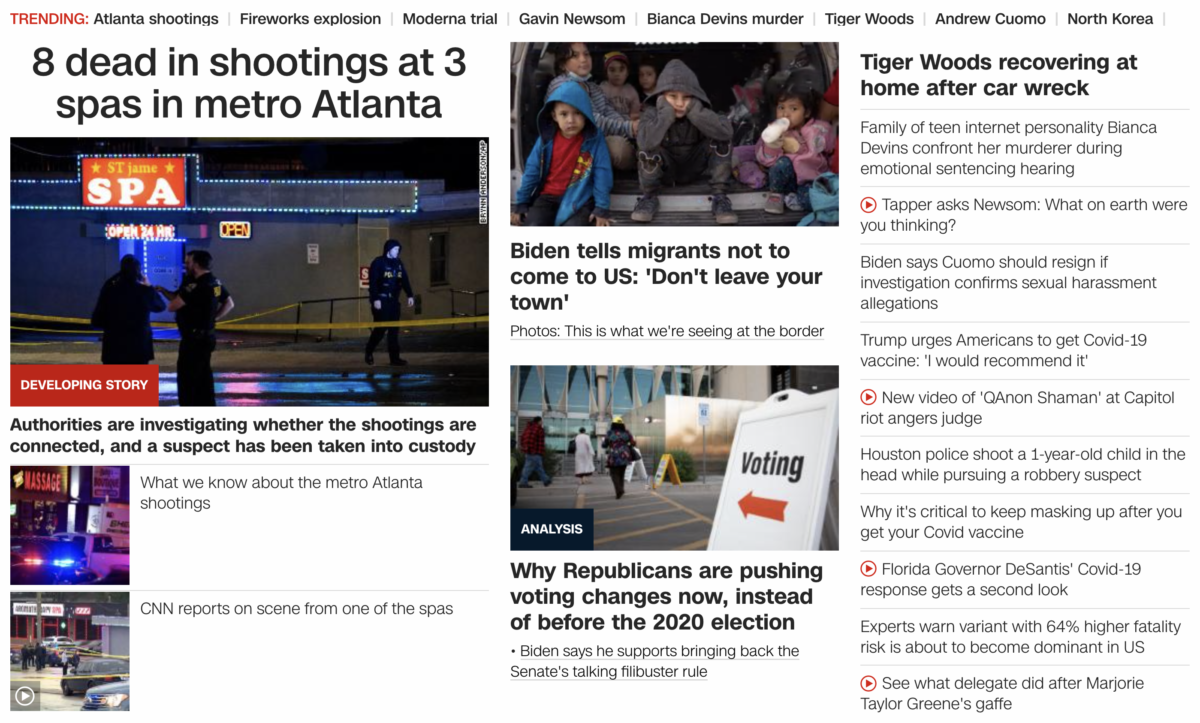 8 dead, at 3 spa shootings? I see a 'murder' by numbers ritual. *Murder = 83 / 38

Read more about 'murder' by the numbers, 38 and 83.
As you can see below, the shootings happened at about 8:30 PM.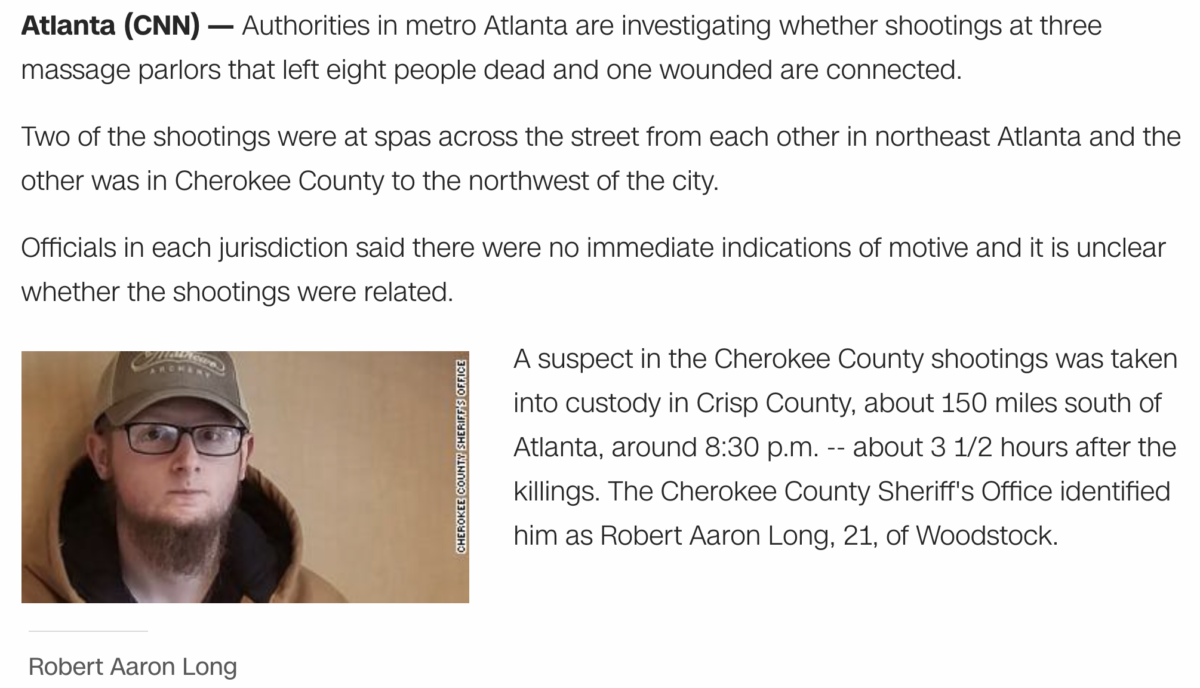 https://www.cnn.com/2021/03/16/us/metro-atlanta-shootings/index.html
The 'Cherokee' County detail is just a slap in the face.

And keep in mind this comes on March 16, or 16/3, like 163, the 38th prime.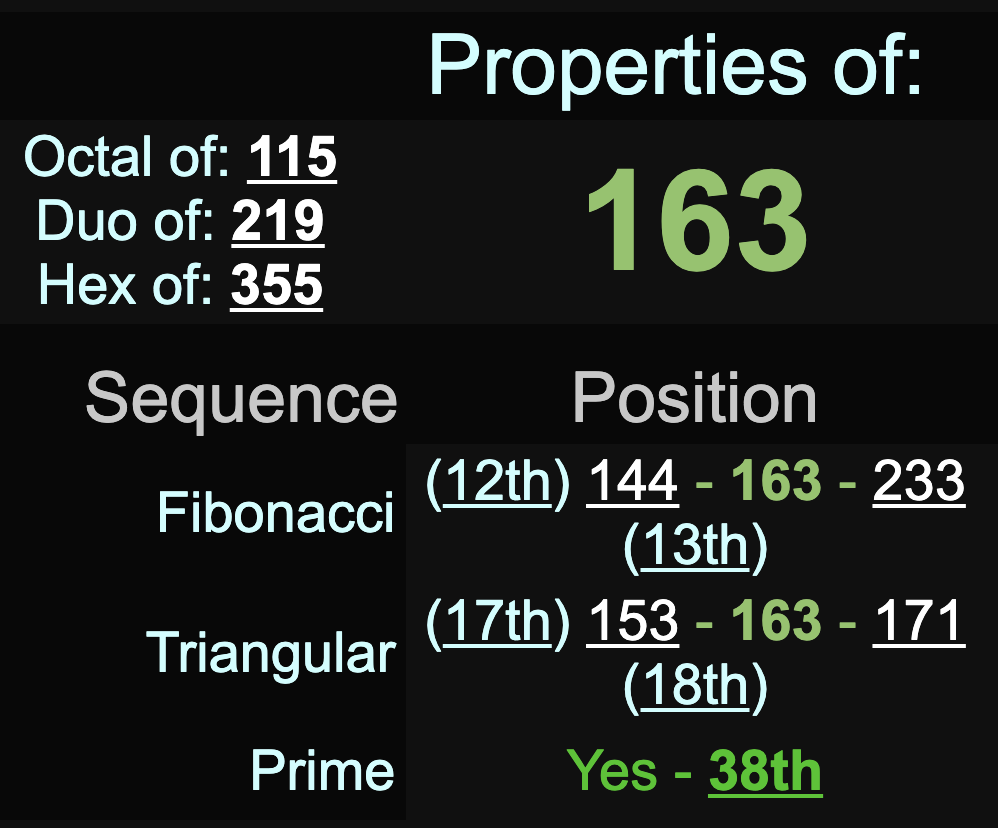 And keep in mind this is happening in a predominantly black city, one day after the Jesuit Order pledge $100 million in reparations… and Atlanta is one of the most Jesuit cities in the nation. Read more about the reparations ritual here, and the number 59.
3/15/2021 = 3+15+20+21 = 59 (Date of Jesuit Order $100m reparations payment)

And don't forget that Atlanta is on the 84th Meridian West.

Jesuit = 84 *United States of America = 84