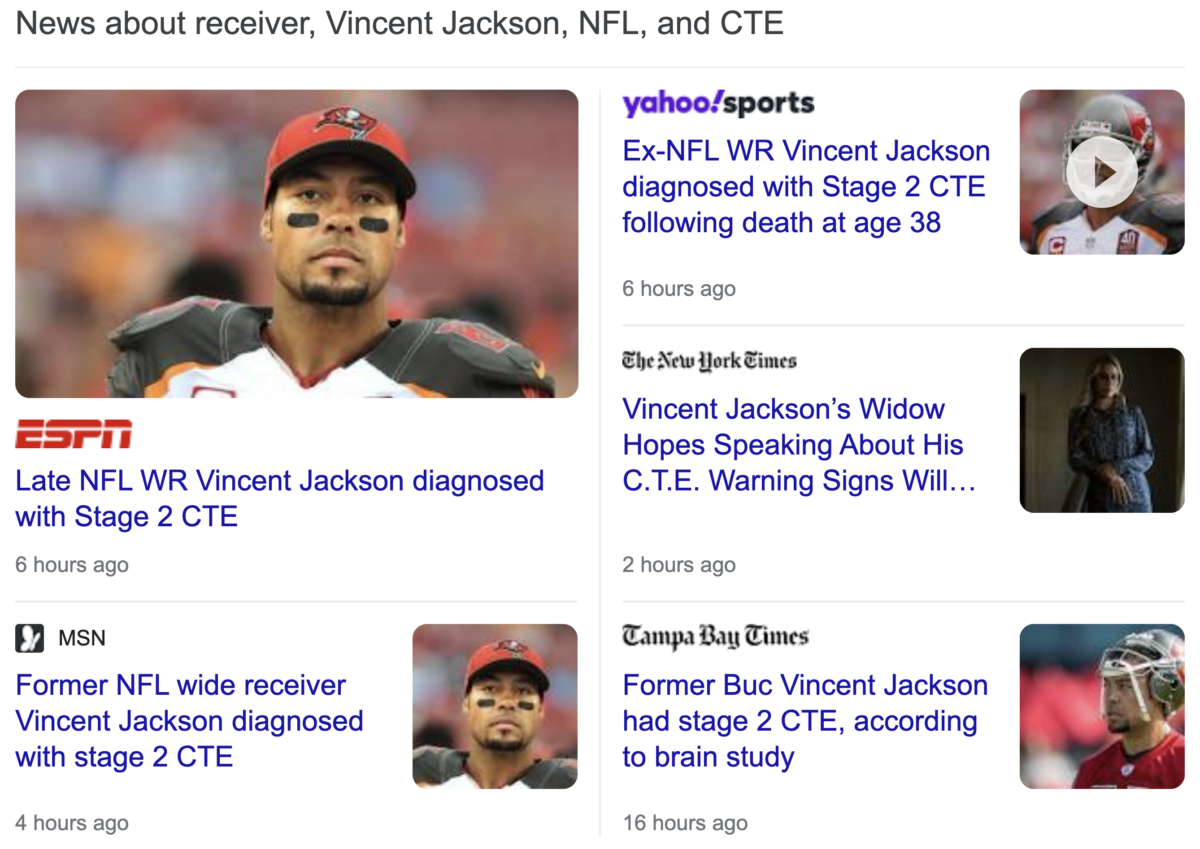 Last Thursday, Demaryius Thomas died in Atlanta a span of 38-days from from the Atlanta Braves winning the World Series, then the Broncos scored 38 in tribute to him, and now you are reminded of the death of Vincent Jackson at 38, the former Buccaneer, who died days after the Bucs won the Super Bowl on February 7th, the 38th day of the year. Of course, the last team to win on February 7 was the Broncos, who Thomas played for.
Keep in mind, two days ago they brought back the Phillip Adams story, the former NFL player, who supposedly, due to CTE, killed an entire family.
Death = 38
Murder = 38
Killing = 38
RIP = 38
Also, Vincent Jackson used to play for the Chargers, and they are hosting TNF the day of this news.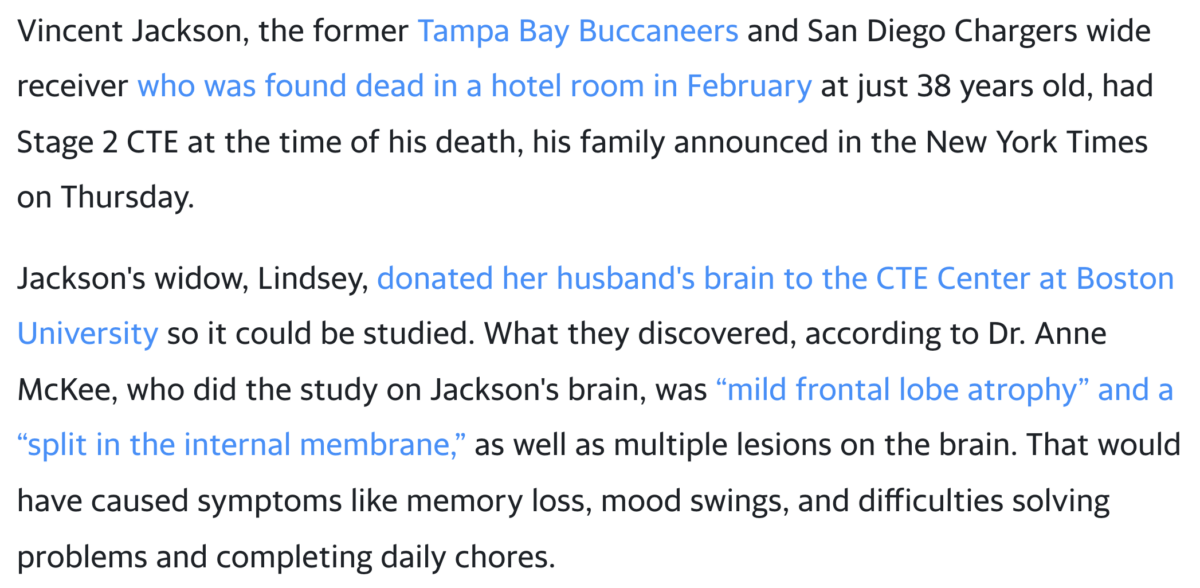 https://sports.yahoo.com/nfl-buccaneers-chargers-wr-vincent-jackson-diagnosed-with-stage-2-cte-death-at-age-38-164617296.html