John Madden dead at 85 in clear Jesuit-Masonic ritual, in tribute to Super Bowl 56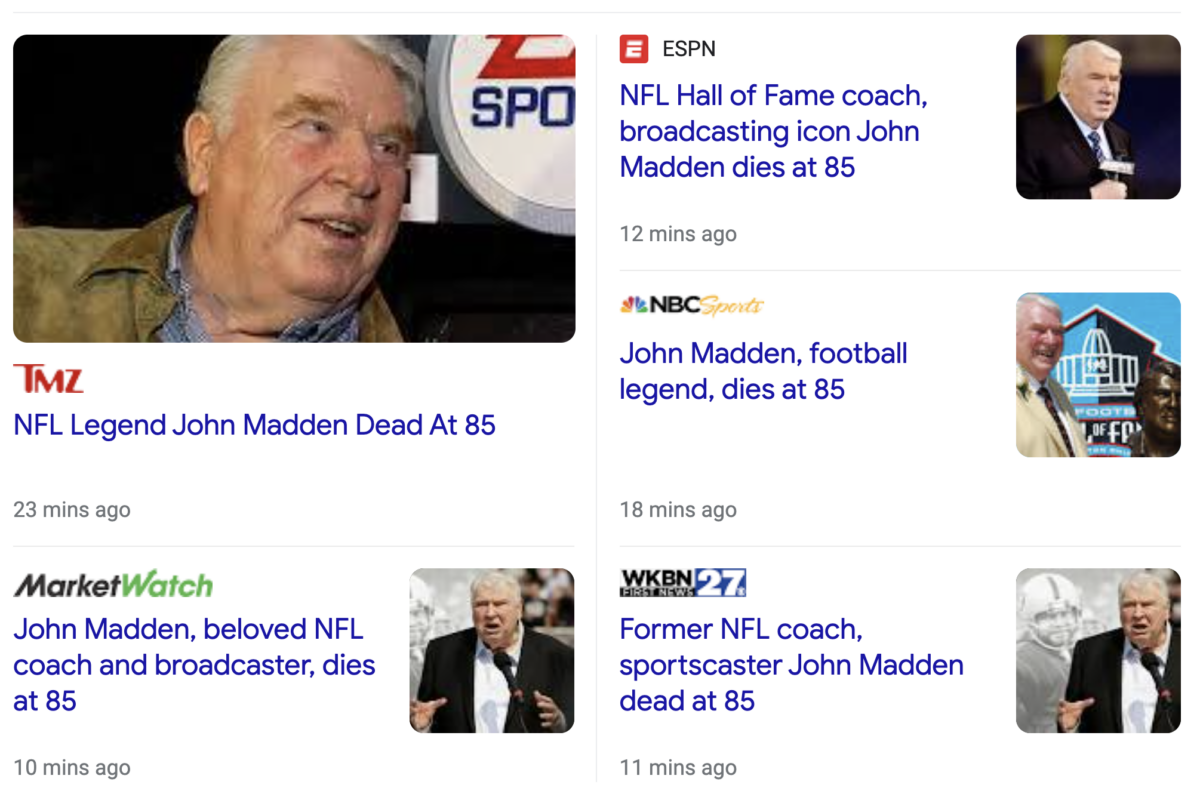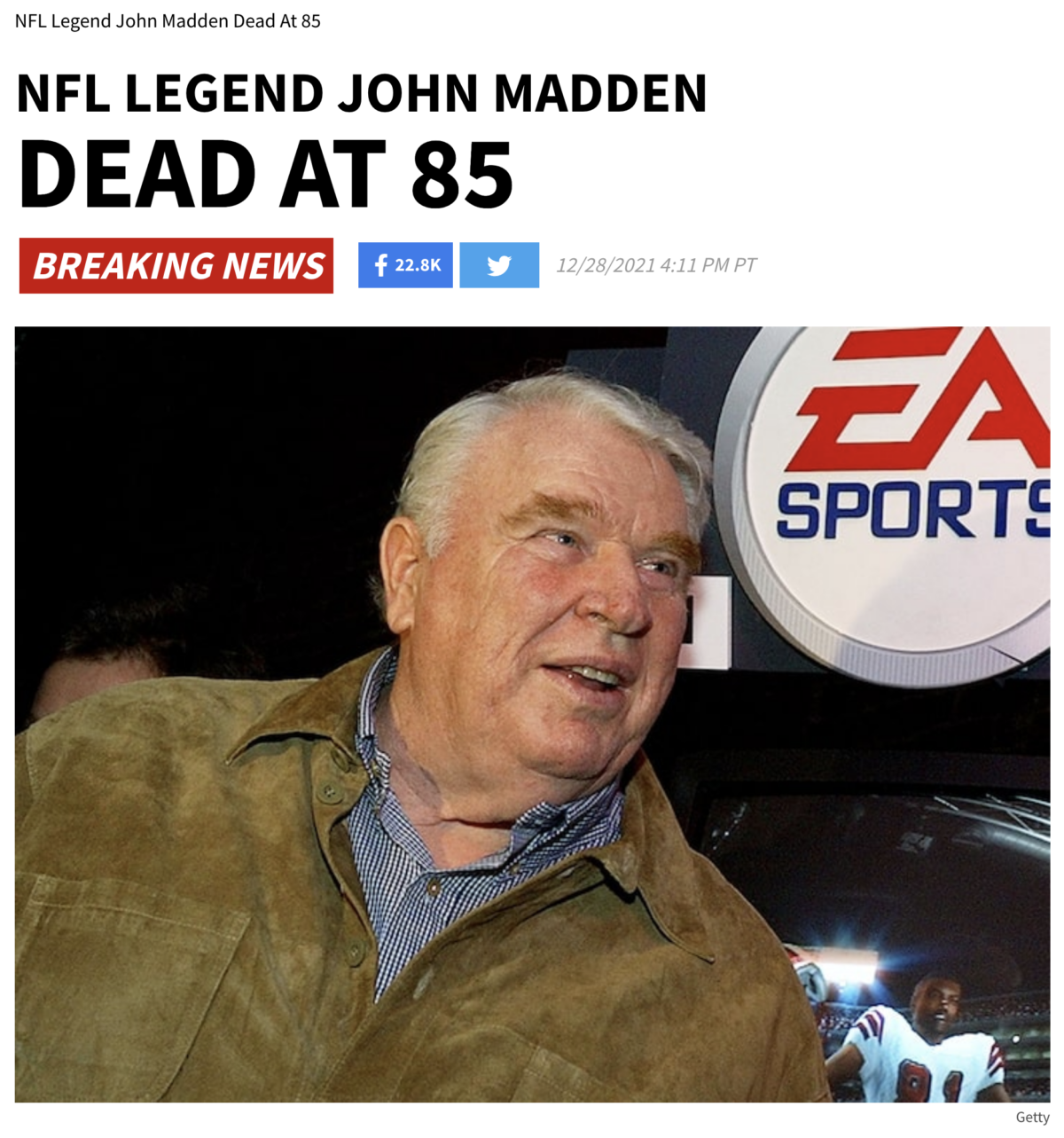 John Madden is dead at 85.
National Football League = 85
Iesus Hominum Salvator = 85
This comes days after the death of Ryan Kelly's child on Pope Francis's 85th birthday.
Adding insult to injury, he is dead on his 263rd day of his age, the 56th prime.
Society of Jesus = 56
Year of Super Bowl 56
He is also dead 47-days before Super Bowl 56.
John = 47
John Madden = 47
The first Super Bowl was in the 47th season of the NFL.
Vatican = 47
The Masons and 47…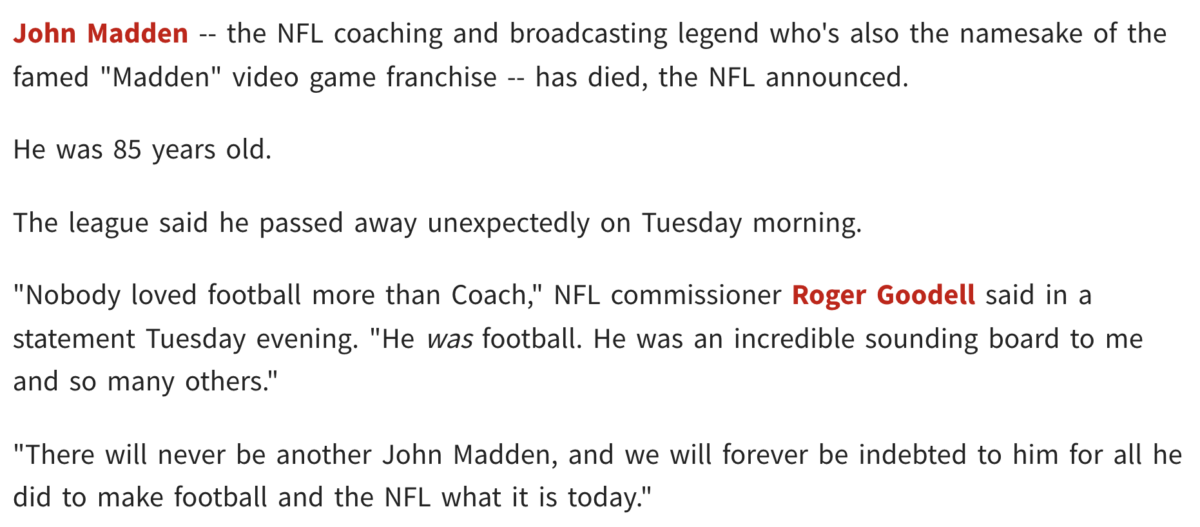 https://www.tmz.com/2021/12/28/nfl-legend-john-madden-dead-at-85/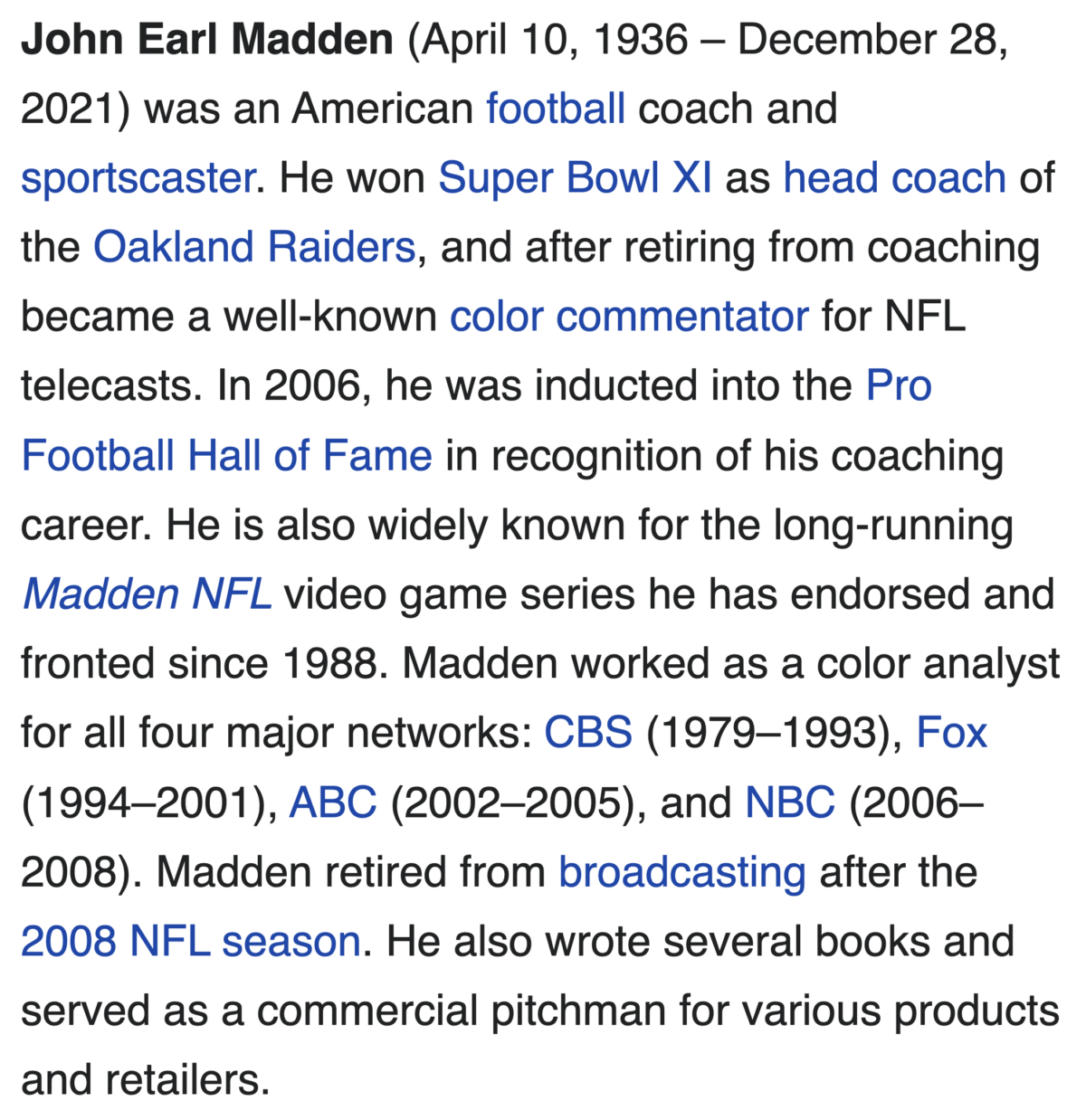 https://en.wikipedia.org/wiki/John_Madden
For one more, he is dead on the 131st day of the latest Madden game's release.
Super Bowl = 131
-Can you find the official Super Bowl 56 Madden simulation?

And notice the updated Wiki writeup…

https://en.wikipedia.org/wiki/John_Madden