A Cheney isn't in power with the GOP for the first time since the 1970s, May 12, 2021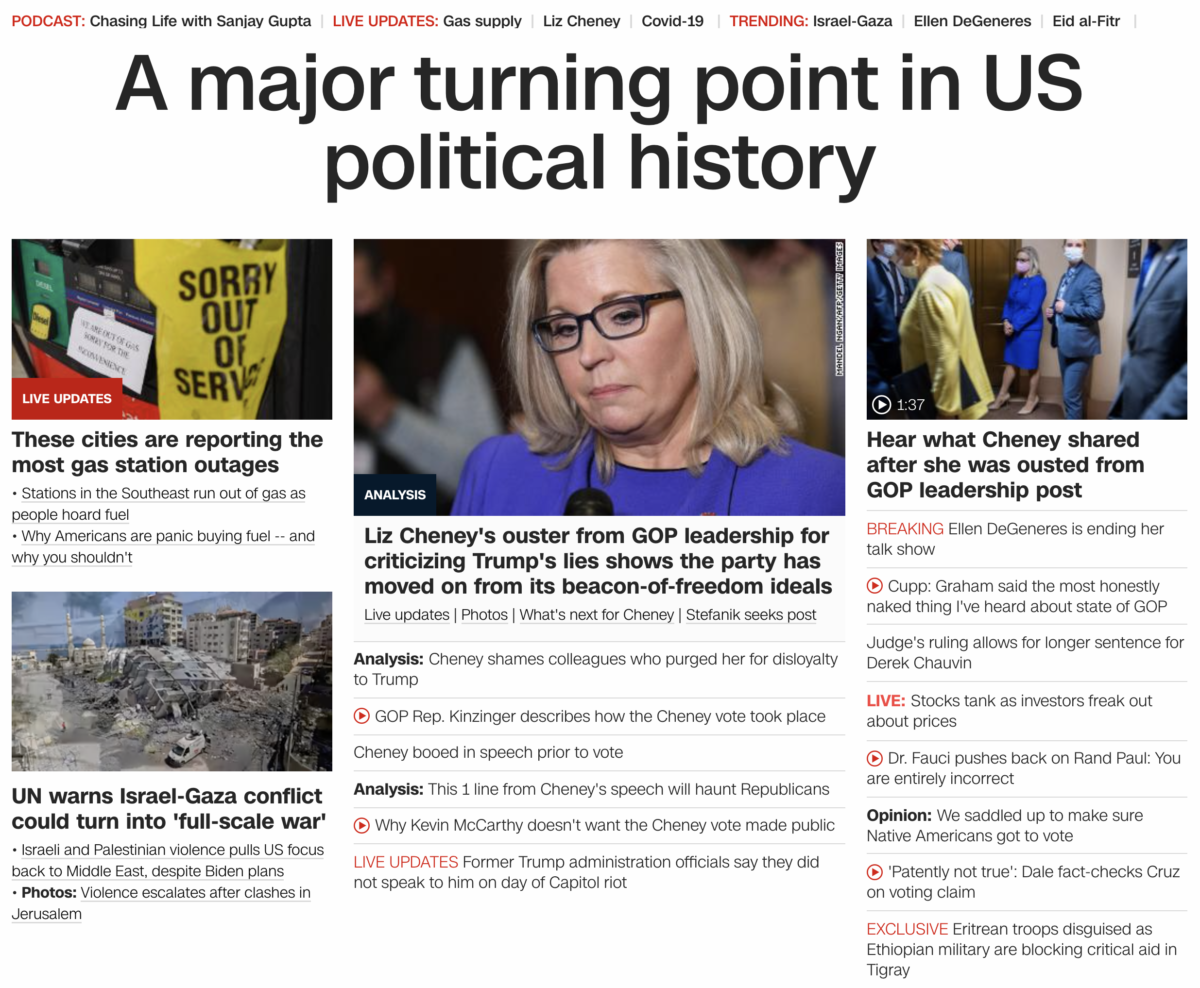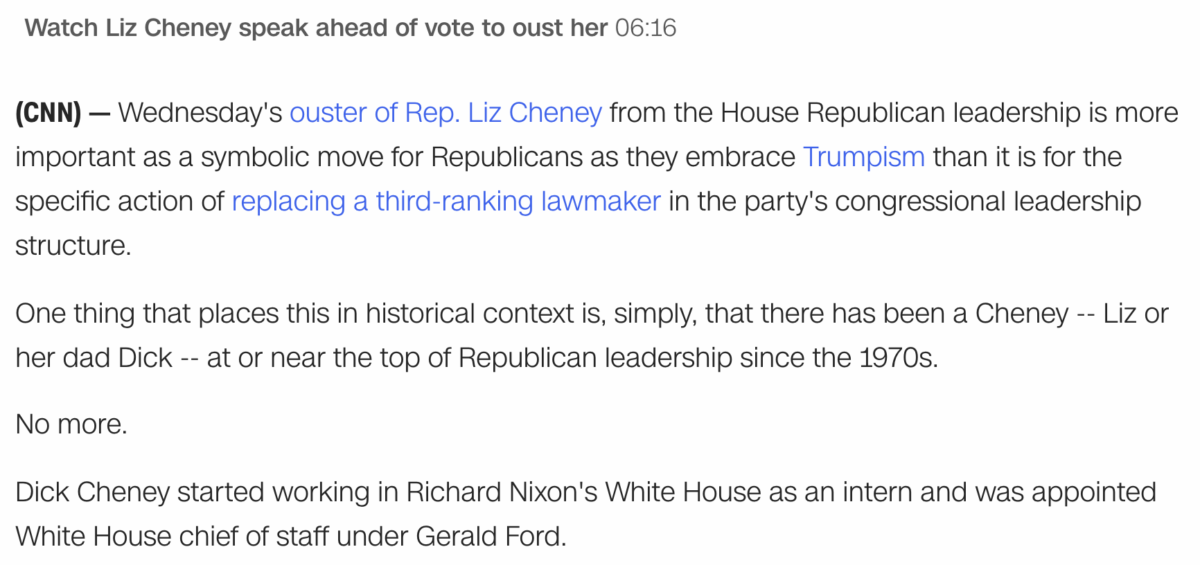 https://www.cnn.com/2021/05/12/politics/historical-moment-cheney-vote/index.html
Liz might be the headline, but Dick Cheney is what this story is really all about.
Notice today, May 12, 2021, is 102 days after Dick's 80th birthday. *Cheney = 102



Keep in mind it is May 12, the 132d day of the year.
United States of America = 132
Catholic Church = 132
Roman Catholic = 132
And don't forget the Jesuits and Catholics have been in D.C. longer than the federal government.