Abigail Breslin's father dead at 78 from coronavirus, right before 78th Golden Globe Awards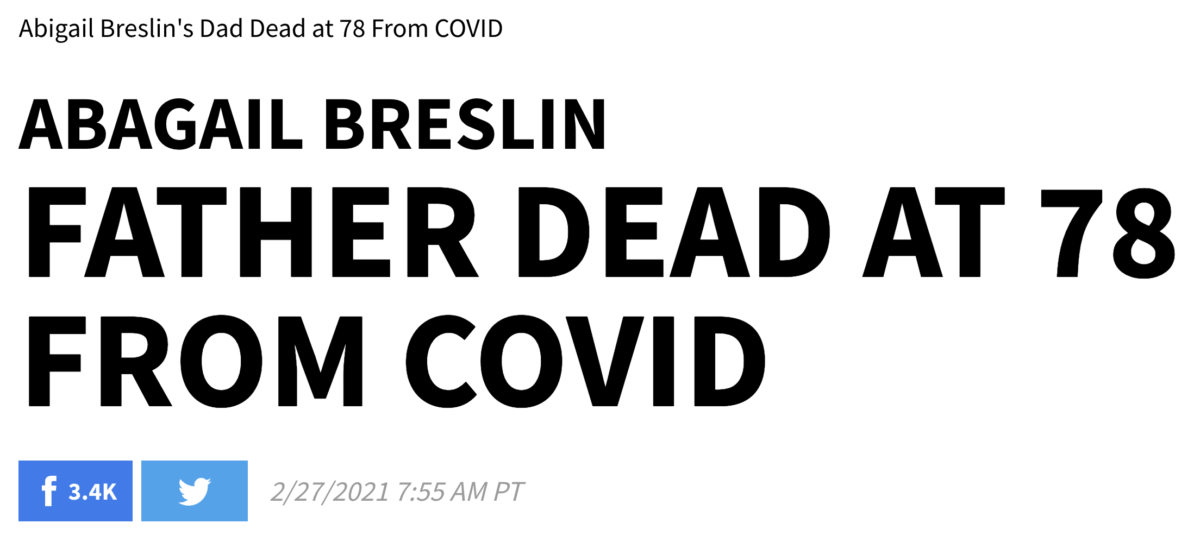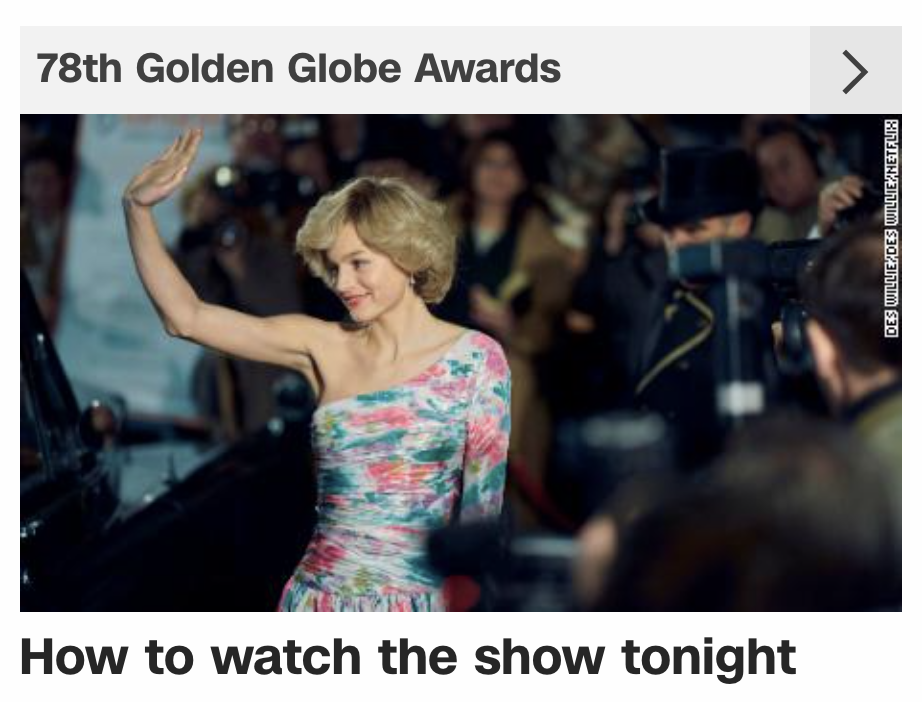 https://www.tmz.com/2021/02/27/abigail-breslin-father-dies-78-covid/
Notice, this news, about the father of an actress' death at 78, broke one day before the 78th Golden Globe Awards….
Jesuit = 78 *Wuhan Coronavirus = 78
Golden Globes = 54 / 54 *Jesuit Order = 54
Her birthday is April 14, or 14/4. *Jesuit Order = 144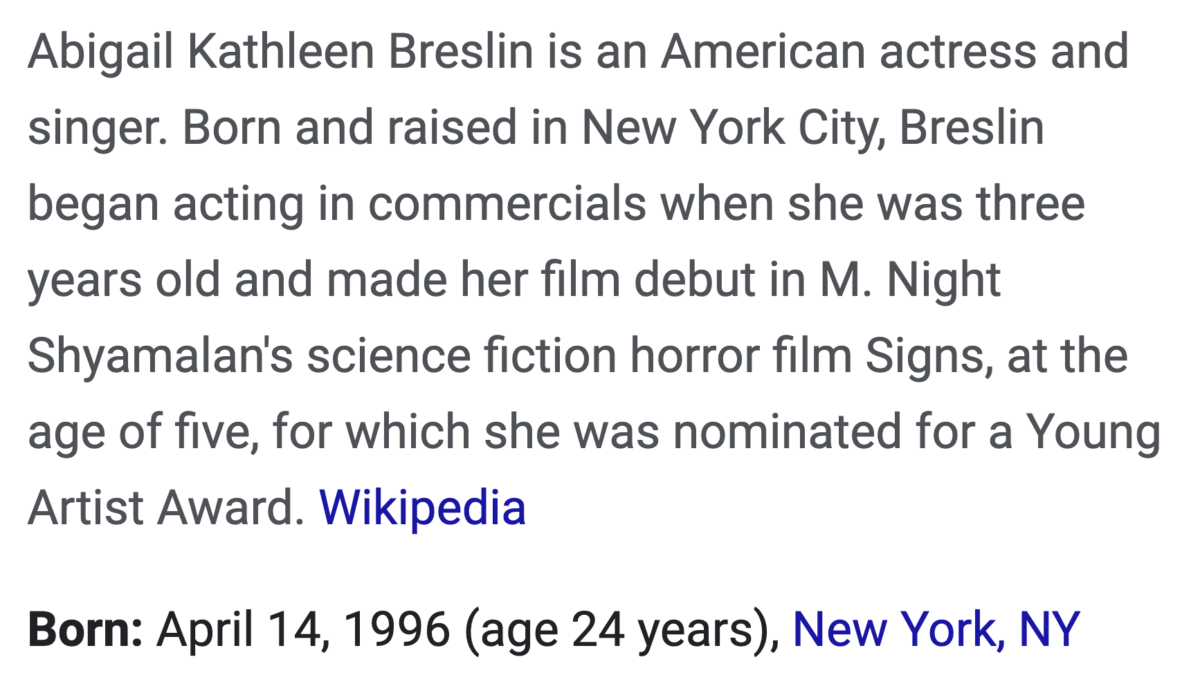 And her father died on Friday, February 26, 2021, on her 319th day of her age. Think Prince. *Killing = 319

For one last point, notice all mainstream headlines are emphasizing the phrase, 'I'm in shock and devastation'. It syncs with her name perfectly, Abigail Kathleen Breslin.

Death = 97
137, 33rd prime *Hollywood = 33