Adam Rich, Eight Is Enough actor, dead at 54, January 8, 2023 news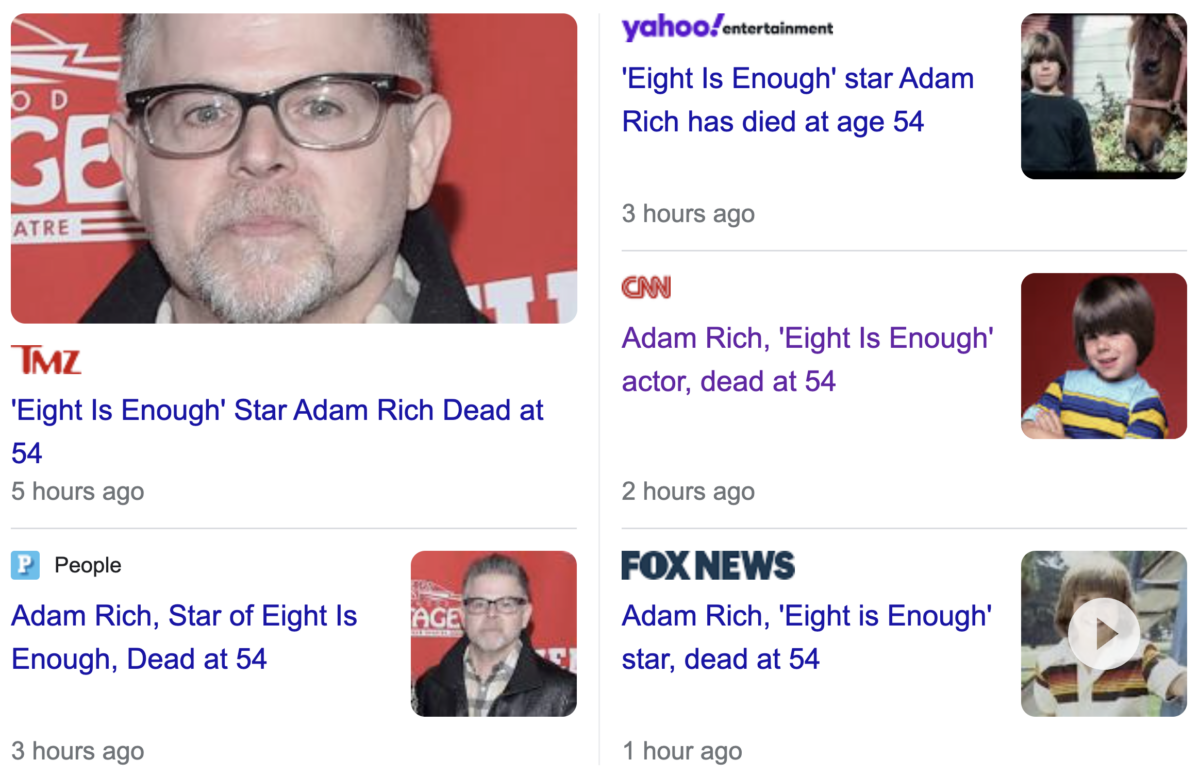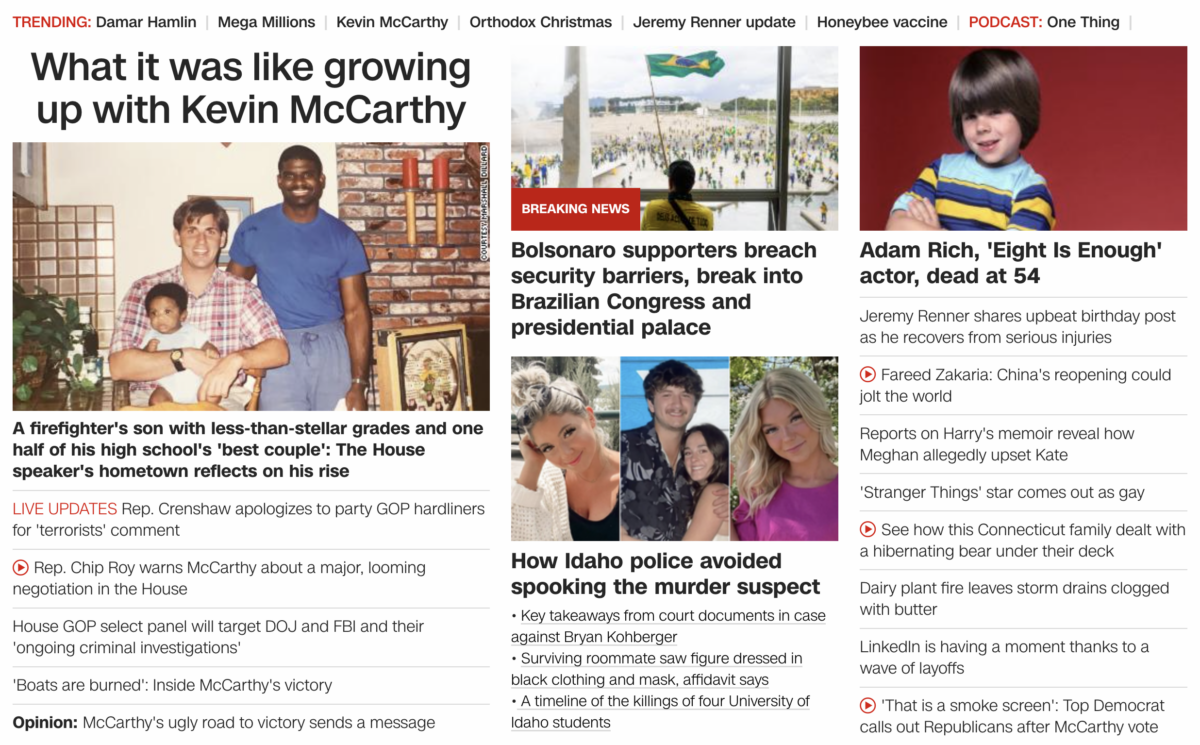 8 NFL teams came into this week with a record of 8-8, and now the actor from Eight Is Enough, Adam Reich, is dead. Keep in mind this news breaks on the eighth day of the year, January 8, 2023.
Read about the eight teams that are 8-8 coming into this NFL Week 18 here.

Keep in mind this comes right before Super Bowl 57.
Adam Rich = 57

And while no teams can win their eight Super Bowl this year, Brady can win his eighth.
Also, he played Nicholas Bradford.
Bradford = 49
Super Bowl = 49
NFL = 49
-Nicholas = 45
-Tom Brady is 45
As for dying at age 54…
Jesuit Order = 54
Sun = 54
The news breaks on a Sunday.
He played the youngest 'son' on the show.
And notice the show began in '77, the year Tom Brady was born.


Brady was born 20 weeks and 1 days after the show's debut.

As we know, Brady is Mr. 201.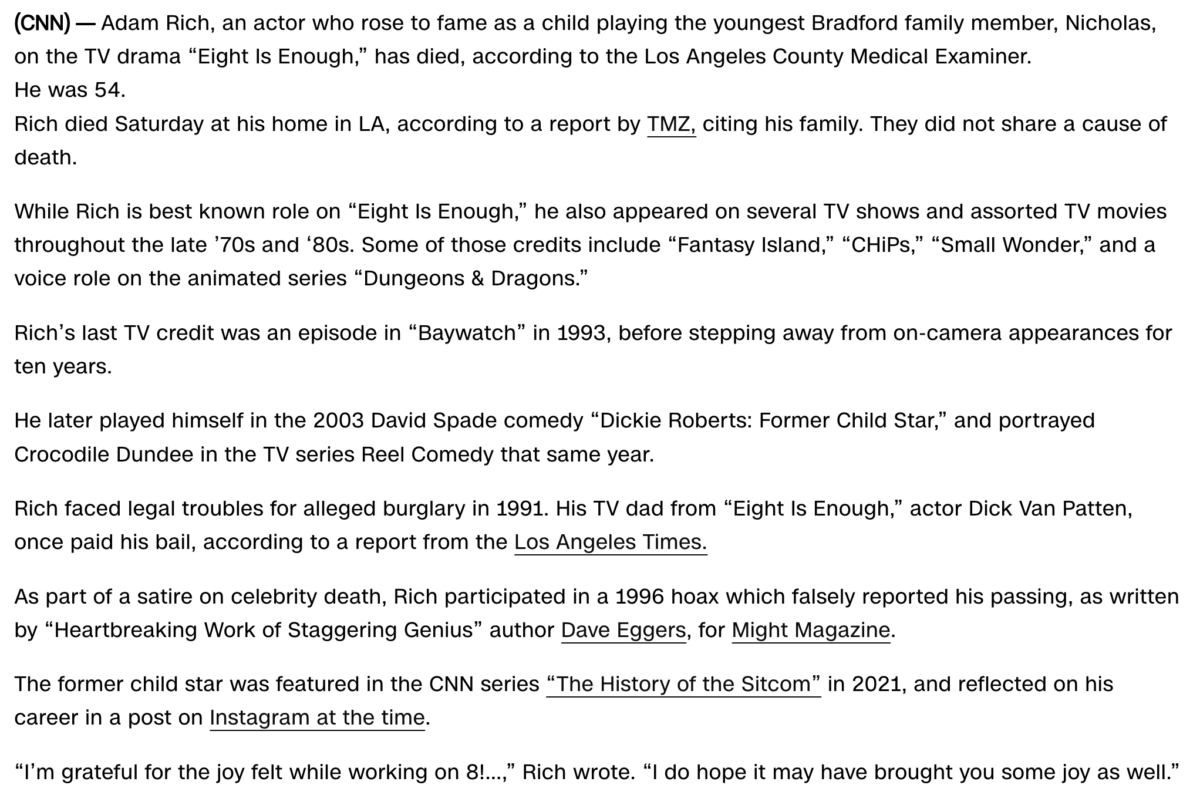 https://www.cnn.com/2023/01/08/entertainment/adam-rich-dead/index.html