Airstrike reportedly kills 70 in Yemen and knocks out internet, 70-days after Arturo Sosa's 73rd birthday

This airstrike killing "70" comes 70-days after the Superior General's birthday, Arturo Sosa.



The Superior General serves the Vatican (Catholic Church) and the Pope (Francis).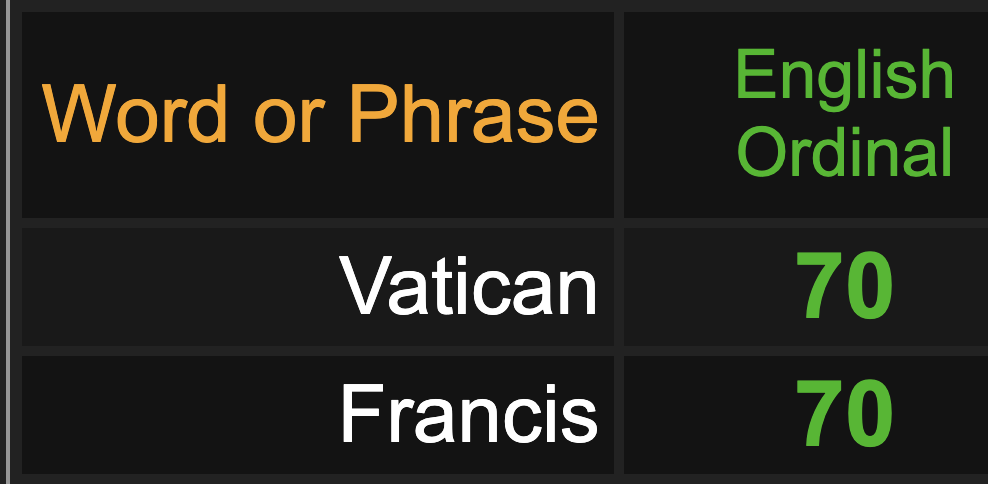 Paris, France = 70
-Jesuits created in Paris France
-Pope Francis is first Jesuit Pope (publicly)
And as for Yemen being synced with Arturo Sosa's 73rd birthday.

Recall what was done to Gaza the week of Israel's 73rd birthday…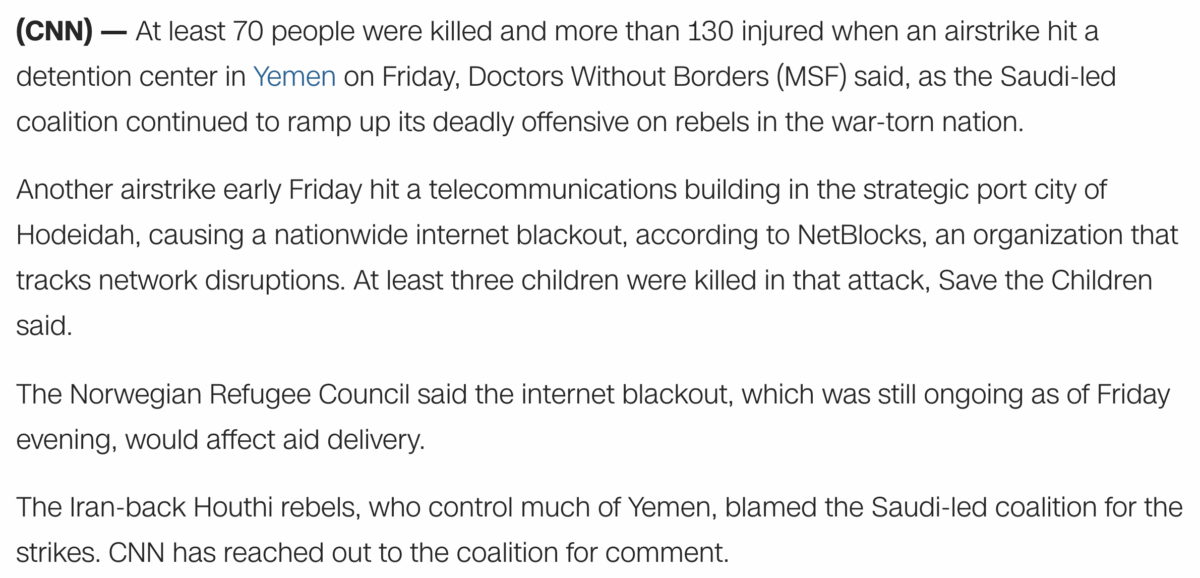 https://www.cnn.com/2022/01/21/middleeast/yemen-detention-strike-internet-outage-intl/index.html
Doctors Without Borders = 102
Art of War = 102
World War = 102
-Art of War and the Jesuits
-American Civl War on 102nd day of the year
-102 minute attack on 9/11 102-days after Amalgam Virgo simulation