Al-Qaeda promises CNN a 'war on all fronts' against United States after U.S. announces start of troop withdrawal from Afghanistan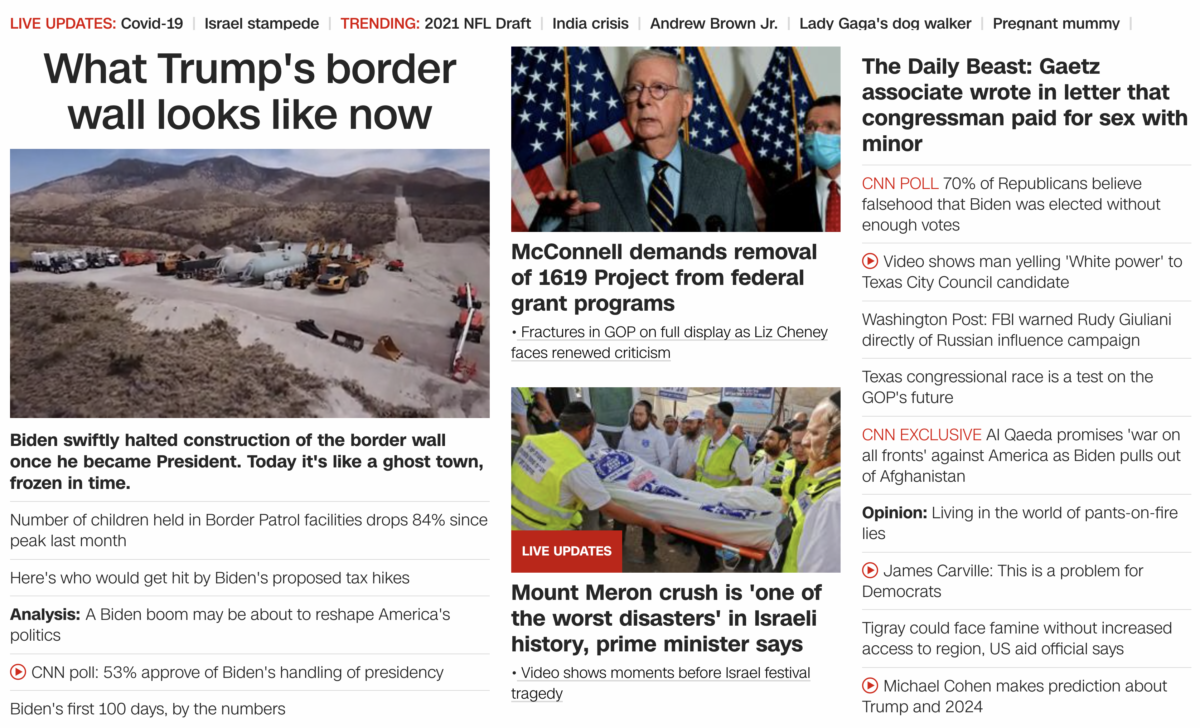 Notice the emphasis on 'war on all fronts', equating to 188, the same as Bavarian Illuminati.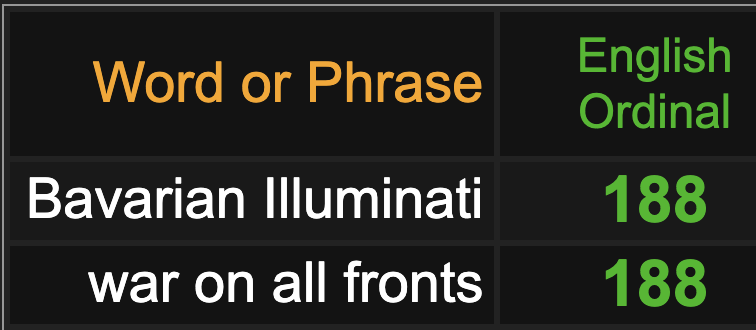 Keep in mind this news comes April 30, the 120th day of the year.

Tomorrow, May 1, 2021, will be the 245th anniversary of the establishment of the Bavarian Illuminati.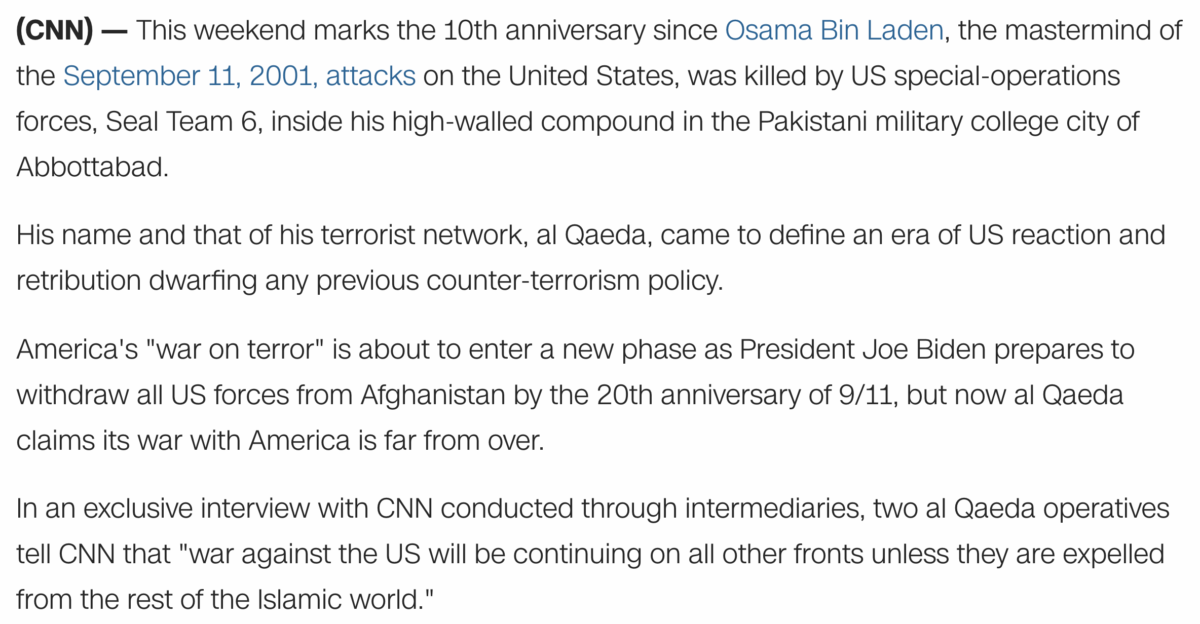 https://www.cnn.com/2021/04/30/asia/al-qaeda-afghanistan-biden-intl-cmd/index.html
And never forget that Osama bin Laden was killed 119 weeks after Obama took office, on the most fitting date for a 'terrorist' to die.