Alabama flash flooding kills 4 and spurs rescues from homes and cars, October 6-7, 2021

Recall, the first weather warfare experiment that was admitted to was on the dates of August 15-16, 1952 (the Lynmouth flood). I bring this up because that date can be written 15/8, and 'Alabama' equates to 158. Of course, August 15 is the date the Society of Jesus was created.
Society of Jesus = 56
Alabama = 56 (Home to one of the 27 Jesuit universities in the nation)
Mobile = 56 (Jesuit U. in Mobile, Alabama)
–Marshall County = 56 (Where the latest flood is)


https://www.theguardian.com/uk/2001/aug/30/sillyseason.physicalsciences
You know the biblical story of the flood, which is a story that relates to prophecy.
I bring that up because Alabama flooded on October 6, or 10/6, like 106, a number that has a relationship with 52, the year of the first admission, '52.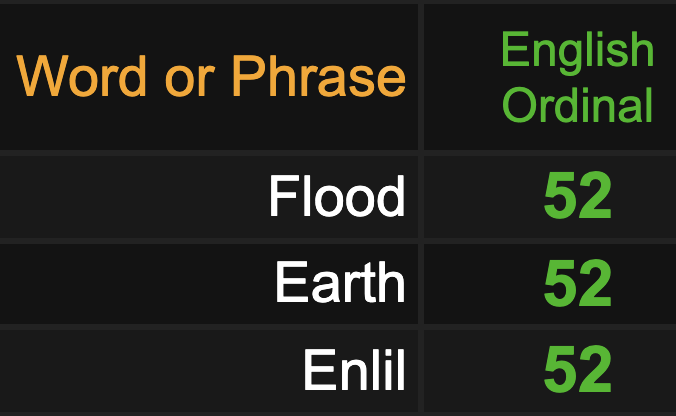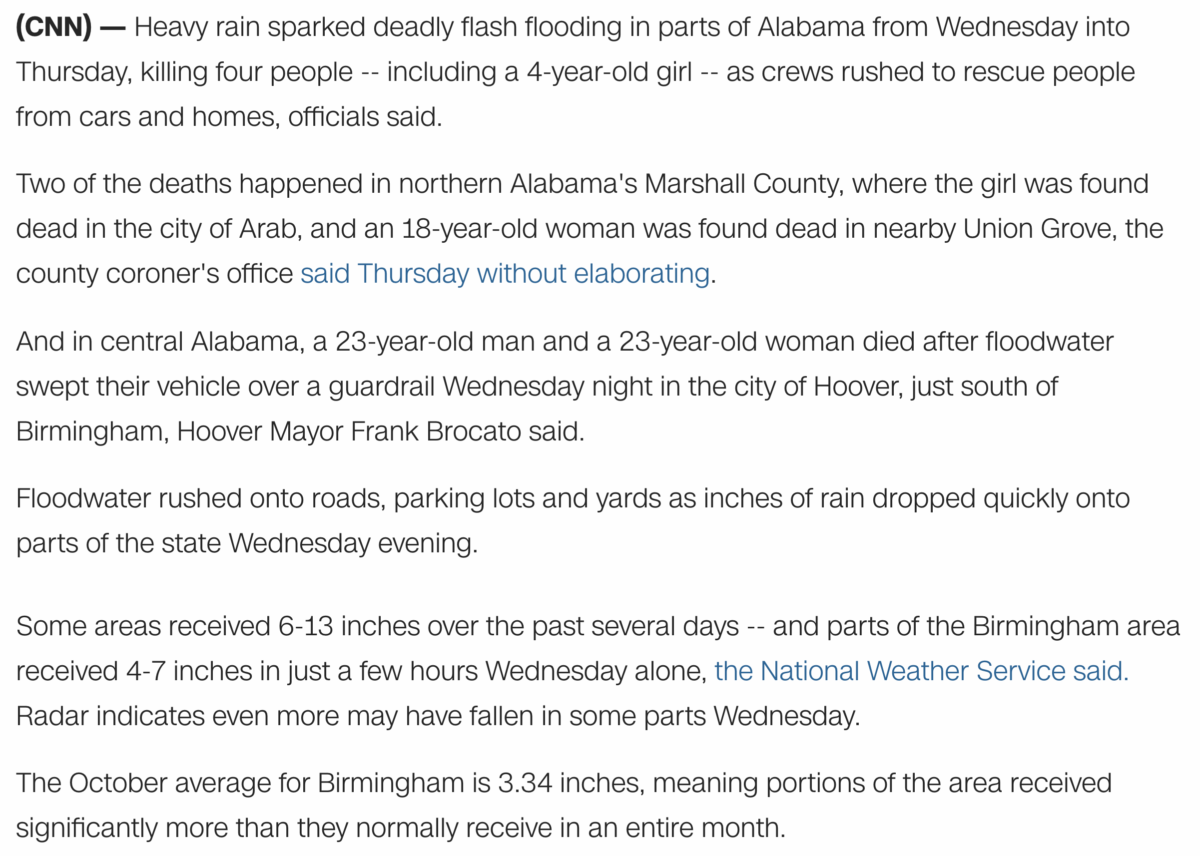 https://www.cnn.com/2021/10/06/weather/alabama-flash-flooding-birmingham/index.html
Notice the two ways Marshall County connects with the Society of Jesus, 56 and 79.

This ritual came 25-days before Nick Saban's 70th birthday. *Flood = 25
-This ritual comes a span of 97 days from the championship game (25th prime)

This wouldn't be the first time a "nature" ritual was performed with the Alabama Crimson Tide.
Nick Saban is on 266 career wins at the moment.
Iesus Hominum Salvator = 266 / 85
The flood ended on the day leaving 85 days in the year.