Alex Jones offers $120k to 13 Sandy Hook families March 29, 2022 which is rejected March 30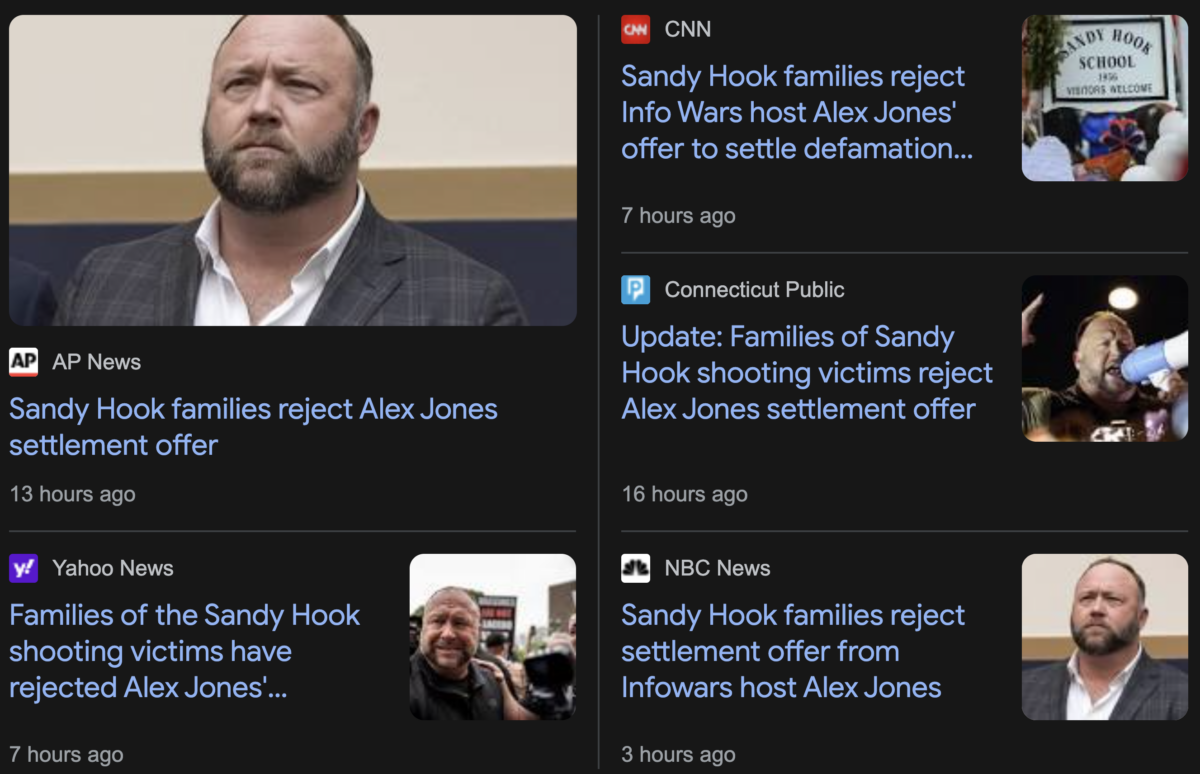 The Illuminati ritual in this clear. Notice the 188 encoded in 'desperate attempt.'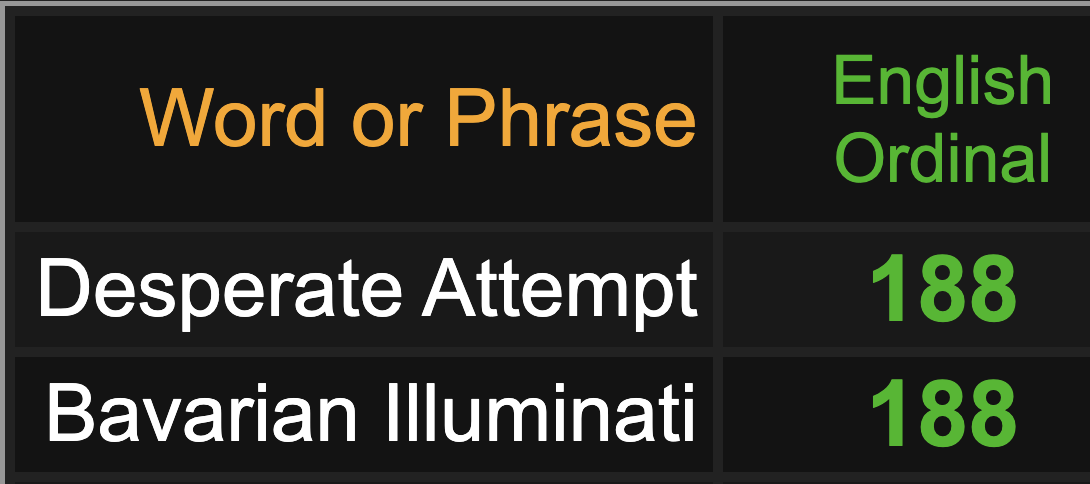 And notice the $120,000 was for "13 families." The Illuminati was established with 13 families.

13x$120,000=$1,560,000
Keep in mind Alex Jones just turned 48-years-old.
Illuminati = 48 / 120


This story came 105-days after the Sandy Hook anniversary.



Recall, the November 15, 2021 ruling against Alex Jones was on the day leaving 46-days in the year.
Connecticut = 46
Elementary = 46
Go figure this offer by Jones, March 29, 2022, came 46-days after his birthday.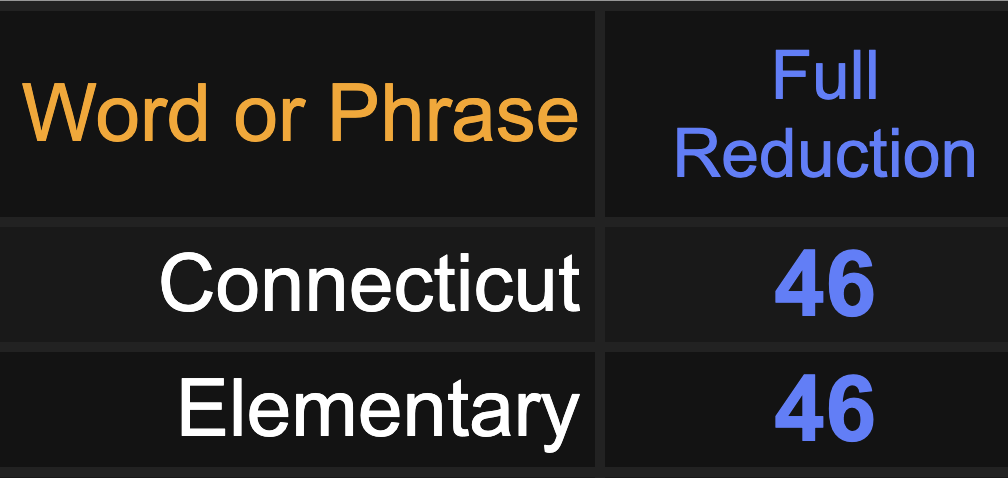 And don't forget "Sandy Hook" came 46-days after Hurricane Sandy.



And don't forget this year Ray Allen got passed in three pointers made by Steph Curry on December 14, 2012, when Ray Allen played at Connecticut.
It was also the day in history Kobe Bryant passed Jordan in points scored, scoring 26, not unlike the "26 killed" on 12/14… where 12+14=26…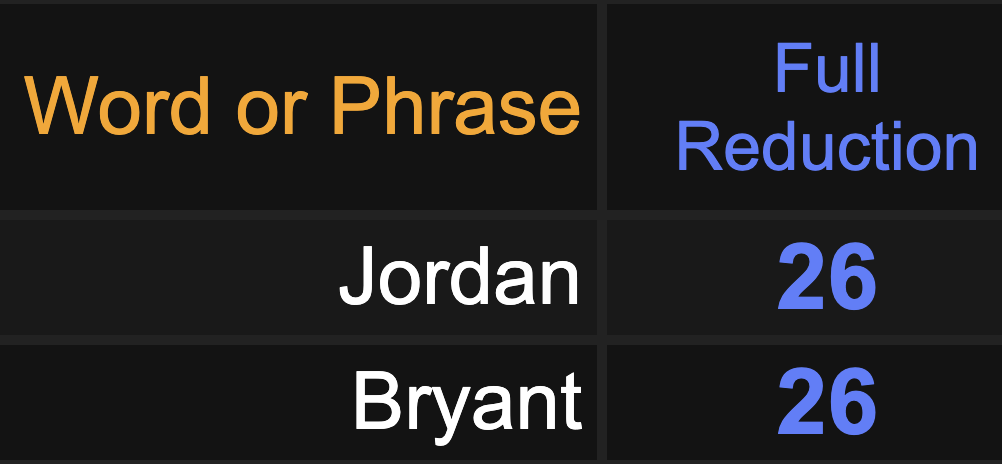 Also, don't forget Sandy made landfall on the day leaving 63-days in the year, October 29. In the case of the shooting, it came 307-days after Alex Jones birthday.
307, 63rd prime
Sandy = 63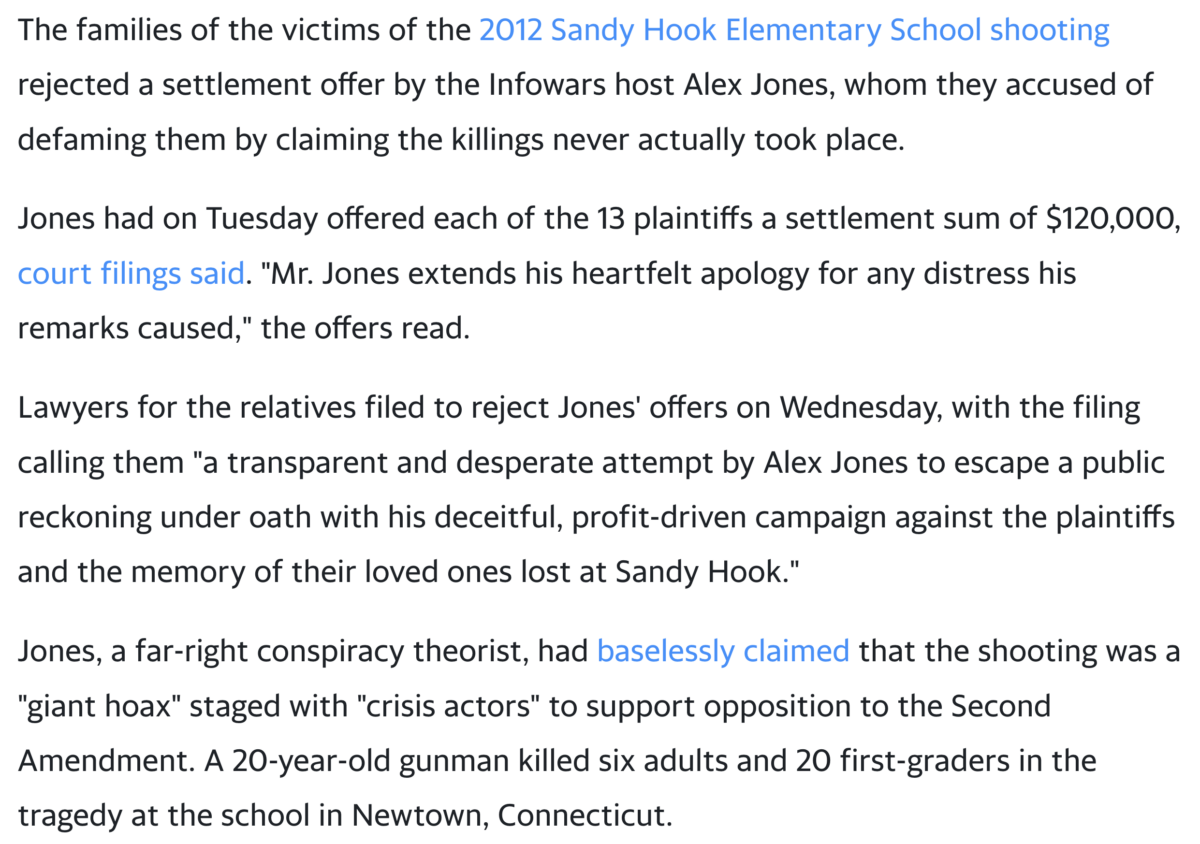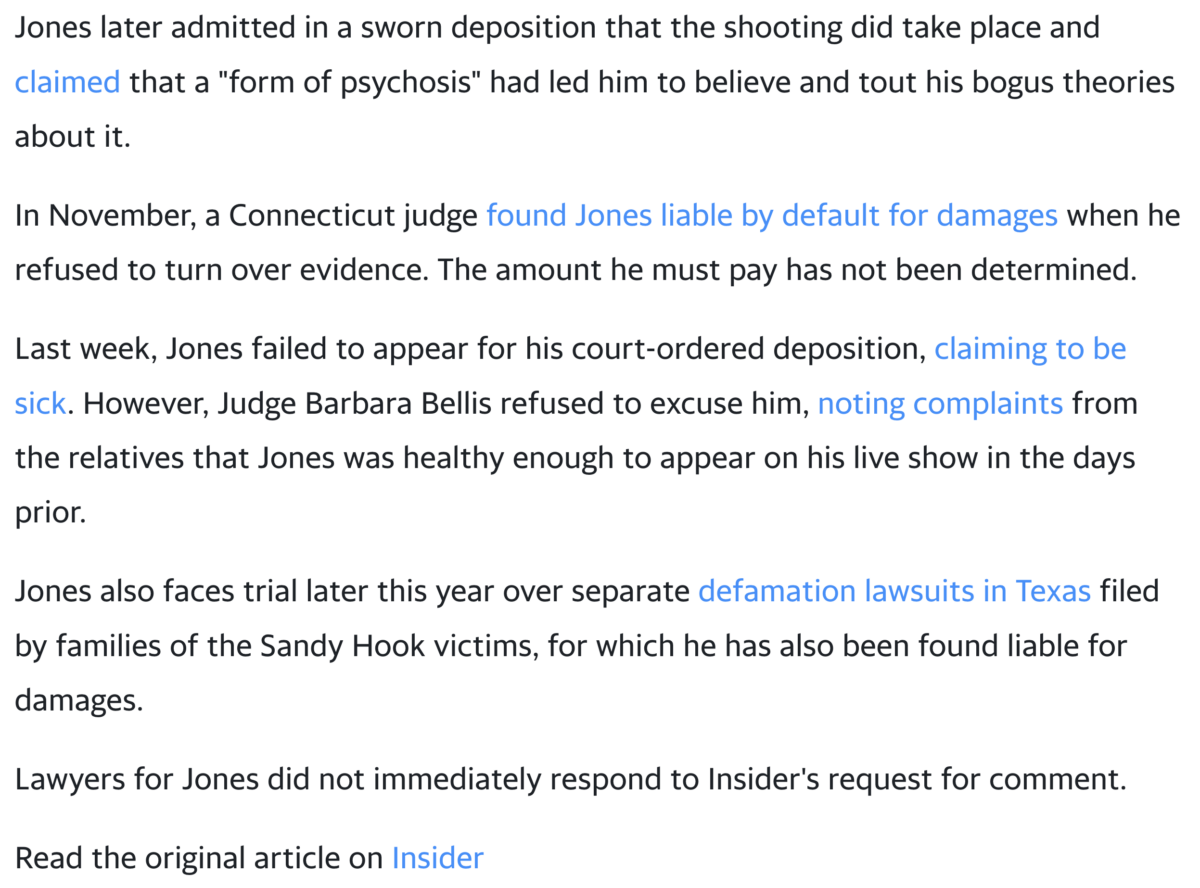 https://news.yahoo.com/families-sandy-hook-shooting-victims-060146295.html
Keep an eye for an update in this story on April 14, 2022, which will be exactly 112-weeks after the shooting, that was a massive 112 ritual, as we have covered many times.
Sandy Hook = 112
Jones born 11/2