Alleged Capitol rioter Garrett Miller wanted to lynch a black police officer, March 29, 2021, news the day of George Floyd murder trial getting under way

This news comes the day of the George Floyd murder trial officially stars
This is what you call pouring fuel on a fire.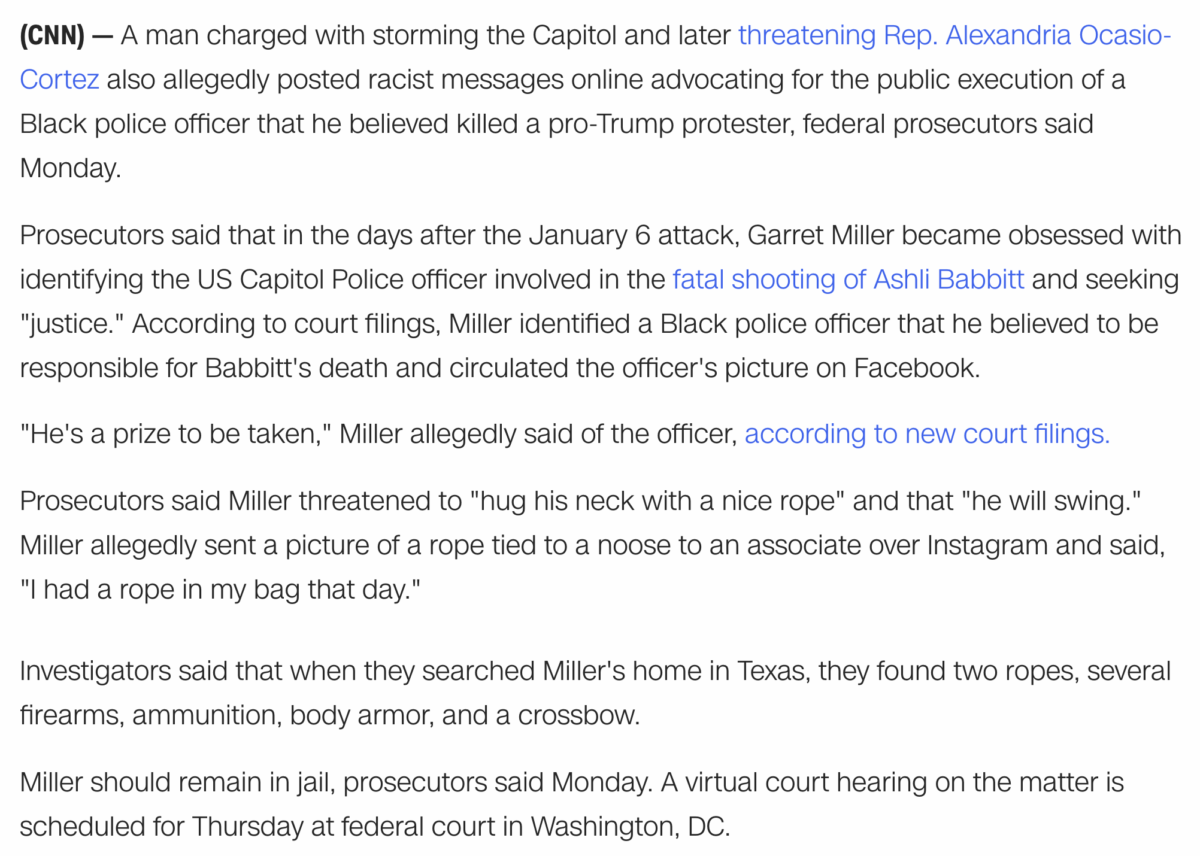 https://www.cnn.com/2021/03/29/politics/capitol-rioter-racist-death-threats/index.html
Notice how 'Donald Trump' and 'Garret Miller' equate, summing to 138.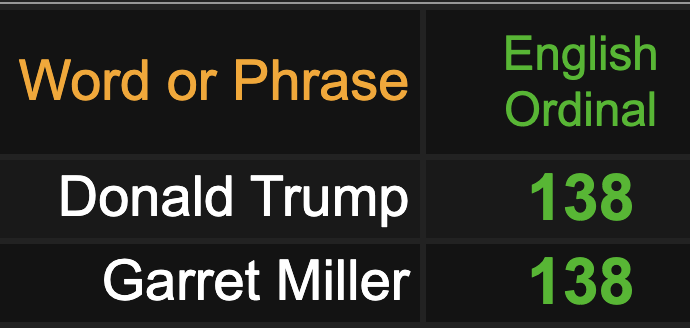 And notice how 'federal' fits in, since this is part of a Jesuit, federal, divide and conquer agenda.

Read about the massive 138 ritual with the Nationals winning the World Series, 138 days after Trump's birthday.
Donald Trump = 138, Nationals = 138, Dave Martinez = 138