Amazon acquires Selz, February 15, 2021


Amazon bought Selz on the 46th day of the year, February 15, 2021.

It's doing business by the numbers.
And I hope this doesn't mean my book will be censored on their platform. Selz was the only website that didn't ban my book Letters & Numbers when three other platforms took it down on March 15, 2019.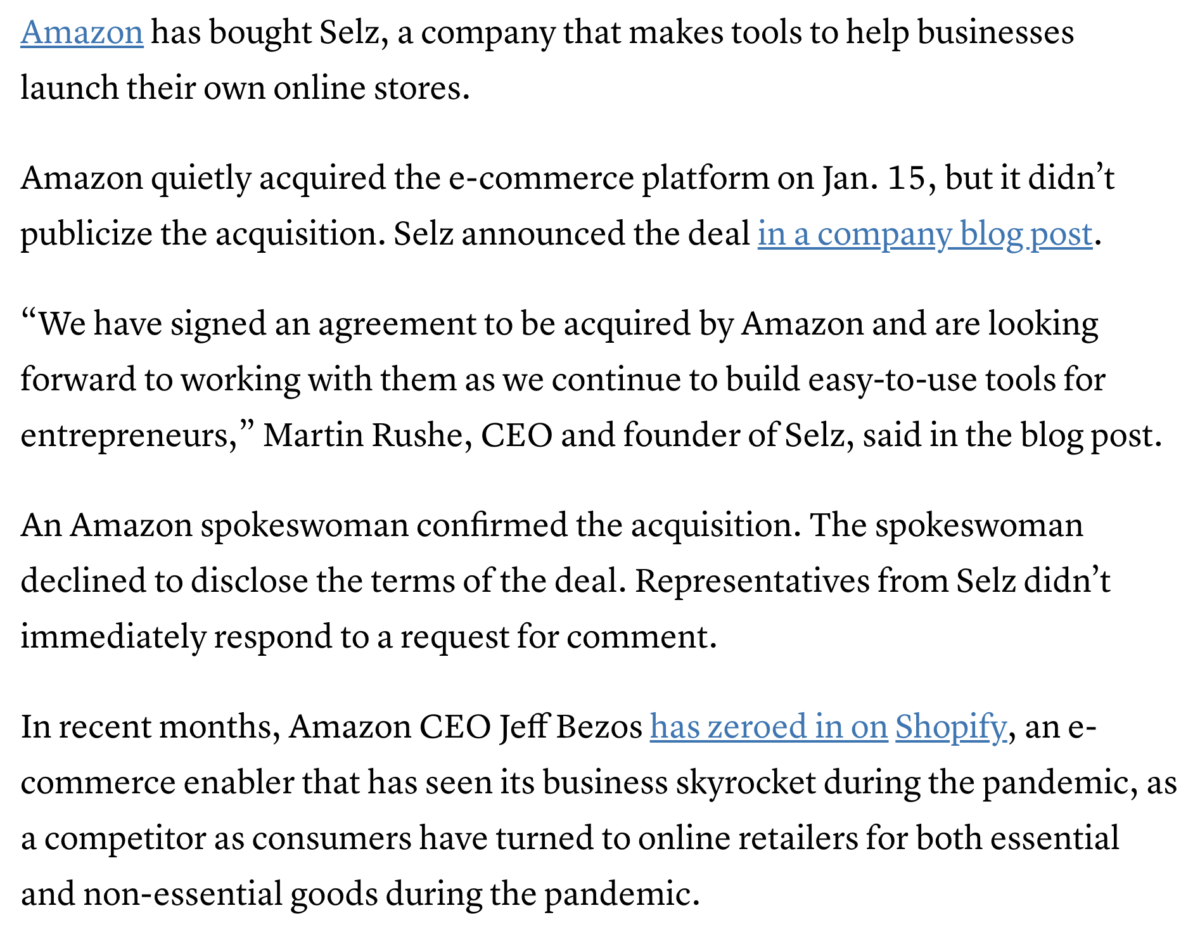 https://www.cnbc.com/2021/02/16/amazon-acquires-shopify-competitor-selz.html