Andre Hill's December 22, 2020 death ruled a homicide, March 26, 2021, in clear Black Lives Matter (56) ritual


Read about the December 2020 killing of Andre Hill.
And notice this update comes on March 26, 2021, or 26/3, like 263, the 56th prime. Once again, this killing happened in the 'Cranbrook' neighborhood.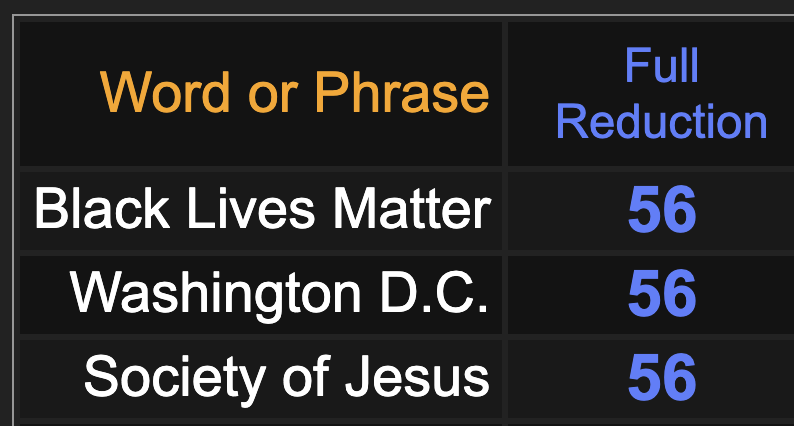 Don't forget how they painted Black Lives Matter in the streets of D.C. on 5/6, June 5, 2020.

https://www.cnn.com/2021/03/26/us/andre-hill-autopsy-report/index.html
Adam Coy = 62 *Officer = 62