Andrew Cuomo announces he is resigning, August 10, 2021, on 4-year anniversary of Taylor Swift's vagina groping headlines +1.2 trillion infrastructure bill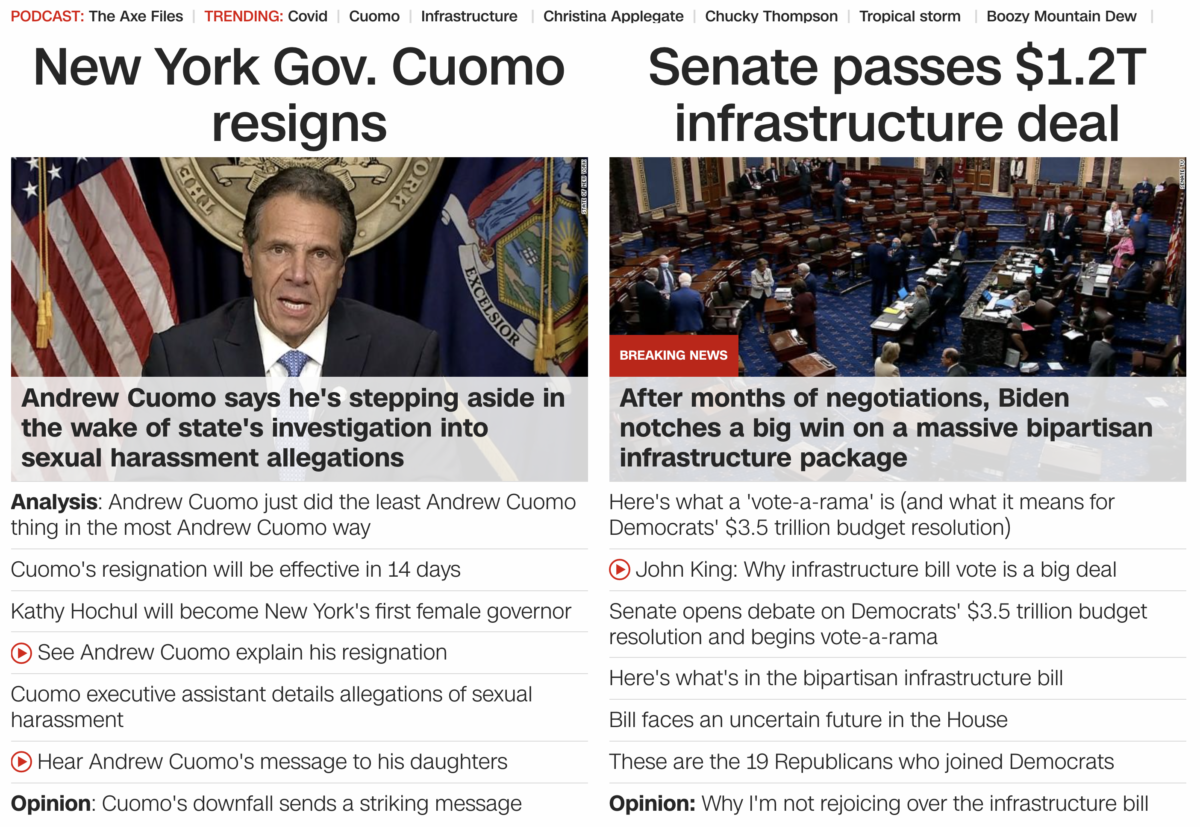 https://www.cnn.com/politics/live-news/andrew-cuomo-investigation-08-10-21/index.html
The vaginas got their way on August 10, or 10/8, like 108, in the scripted ritual that was.

If you read pages 166-169 of Letters & Numbers, my first book, I talk about the sexual assault story in the news on August 10, 2017, with Taylor Swift, who alleged her vagina was grabbed by a groper, and of course Andrew Cuomo recently had 'groping' charges filed by the numbers against him, August 6, or 8/6, like 86.
Groping = 86
Sexual Assault = 86
*Jesuits = 86
For a laugh, go back and look at the Taylor Swift headline from four years ago today, and notice the 126 encoded, another Jesuit staple, and of course Cuomo's birthday is 12/6.
Today is 247 days after Cuomo's birthday, and a span of 119 to his upcoming.
All Seeing Eye = 119 *Vatican = 119 *Francis = 119
Montmartre, Paris, France = 247 (Home of the Jesuits)

Adding to the Jesuit them, from March 11, when the "55 Democrats" came out against Cuomo calling for him to resign, to today, is a span of 153 days.
Jesuit Order = 153

That means that 14 days from today, when he steps down on August 24, it will be a span of 167 days, the 39th prime number.
New York = 39
Today's news comes on 39 date numerology.
8/10/21 = 8+10+21 = 39