Ashley Judd's 55 hour rescue after Congo leg injury, same day as Tiger Woods tragic accident, February 23, 2021


55-hour rescue? This story broke February 23, 2021, the same day Tiger Woods injured his legs in a car crash, 55 days after his birthday.
Car Crash = 55
Satan = 55 / 232 (News broke on 23/2)

And notice she is 52.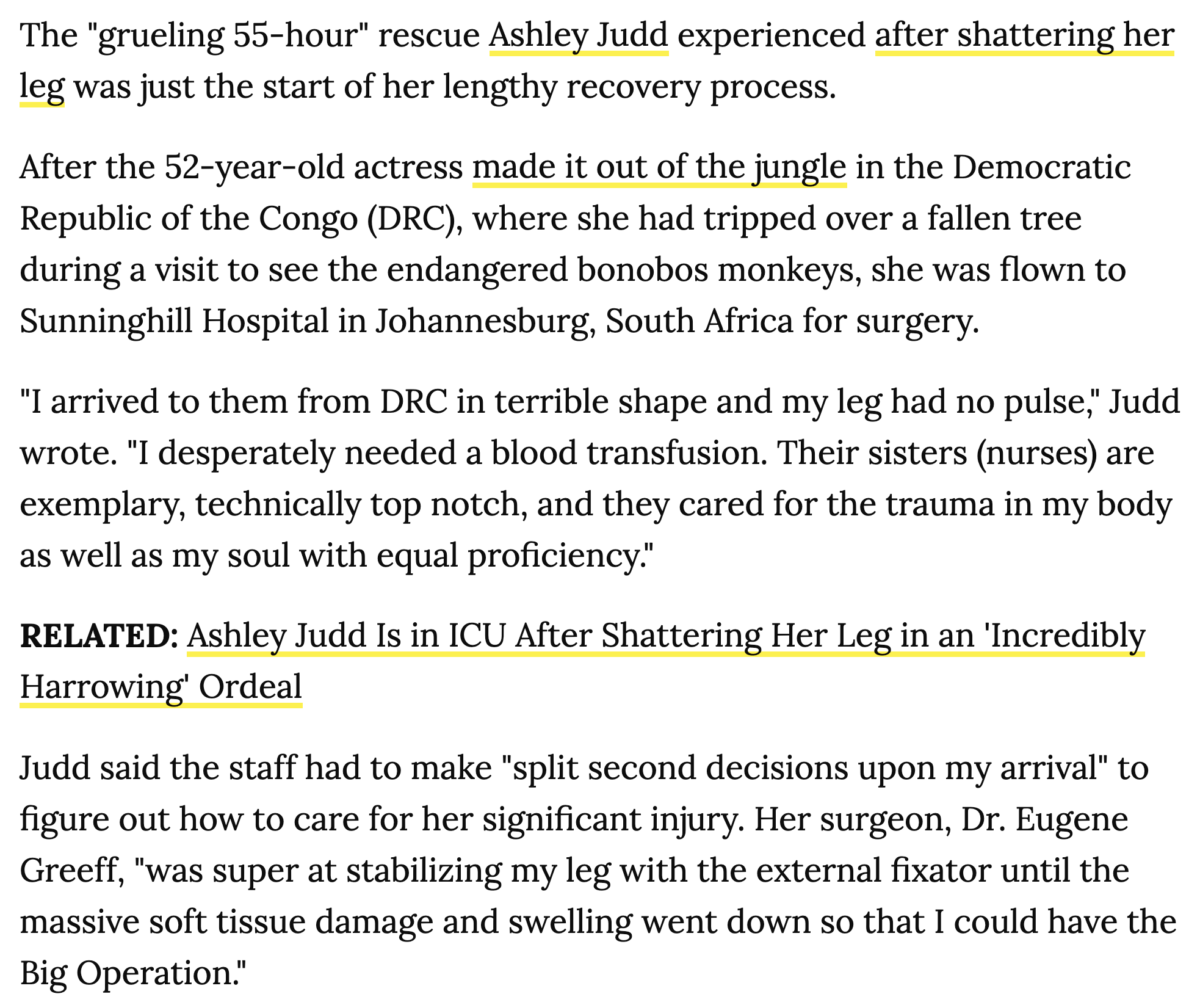 https://people.com/health/ashley-judd-no-pulse-shattered-leg-after-55-hour-congo-rescue/
Notice this news came 56 days before her birthday.


Society of Jesus = 56
All Seeing Eye = 56
Mind Control = 56
And remember, the similar leg injury news for Tiger came on his 56th day of his age, on the same day, February 23, 2021.
ALSO, it came on the 54th day of the year.
Tiger Woods = 54/54
Jesuit Order = 54
Congo = 54
Sun = 54