At least 3 people killed and 2 officers wounded in a shooting in Farmington, New Mexico, May 15, 2023 (the Governor connection)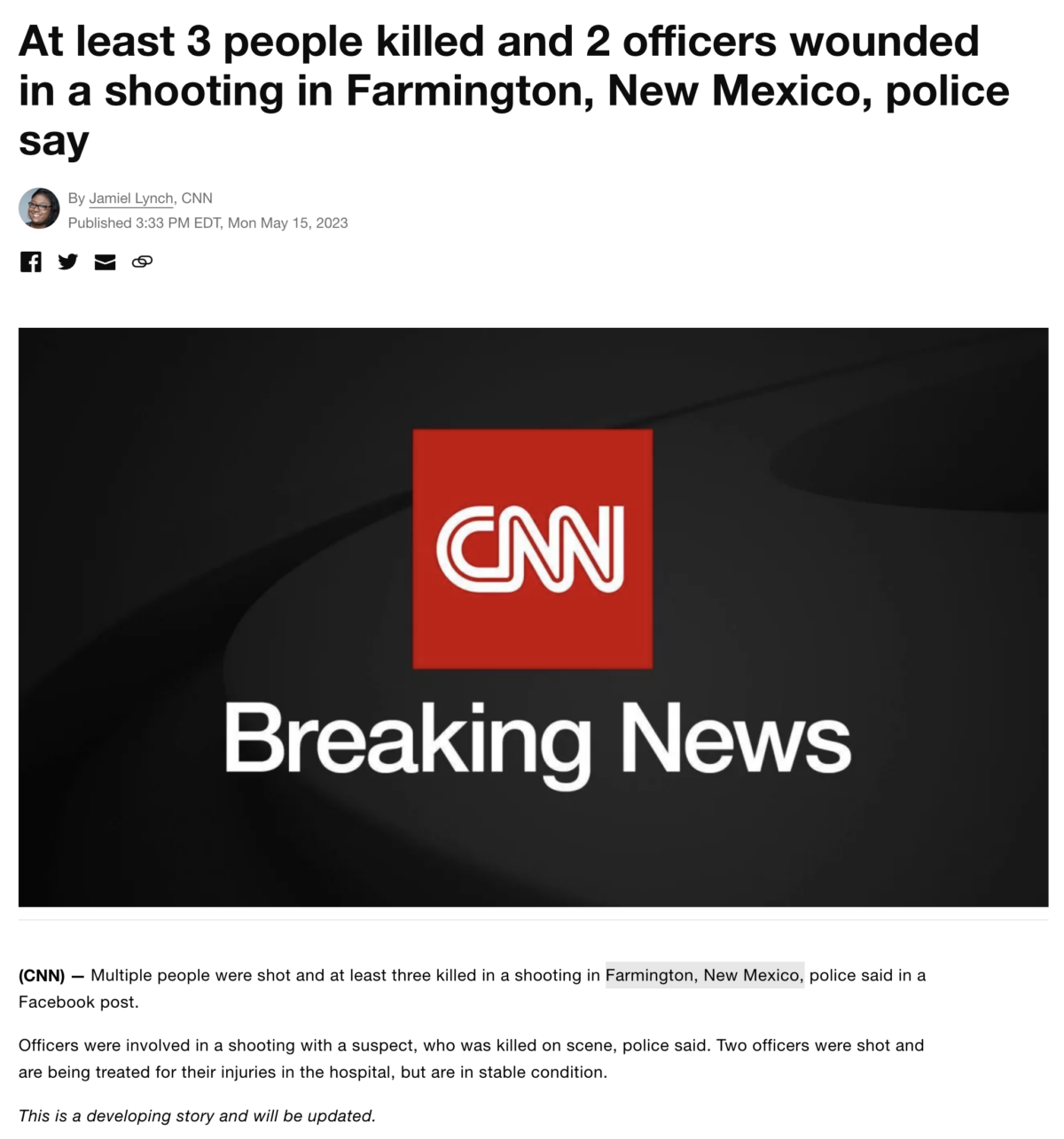 https://www.cnn.com/2023/05/15/us/farmington-new-mexico-shooting/index.html
Nice post time at 3:33 by CNN (on the 33rd Parallel).
More importantly, this news comes on Mercuralia, and New Mexico is the 47th state.

Notice the detail below about Arizona, 39-days later.
Arizona = 39
Federal = 39 & 33

New Mexico is in the time of its 32nd Governor, Michelle Lujan Grisham.
3 dead, 2 officers wounded (CNN headline)
America = 32
Hermes = 32 (Mercury)
And from her first day in office, January 1, 2019, to this ritual today, is a span of 228 weeks.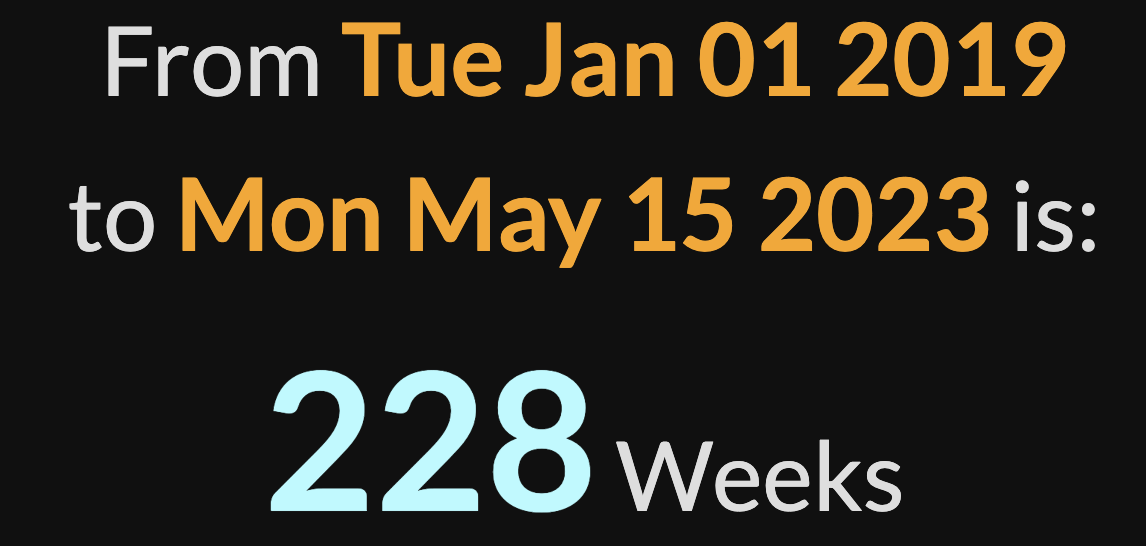 Death also has that 228 connection.

This comes a span of 163 days from her upcoming birthday.
163, 38th prime number
Murder = 38
Killing = 38
Death = 38
RIP = 38
*Pentagon = 38
*D.C. on 38th Parallel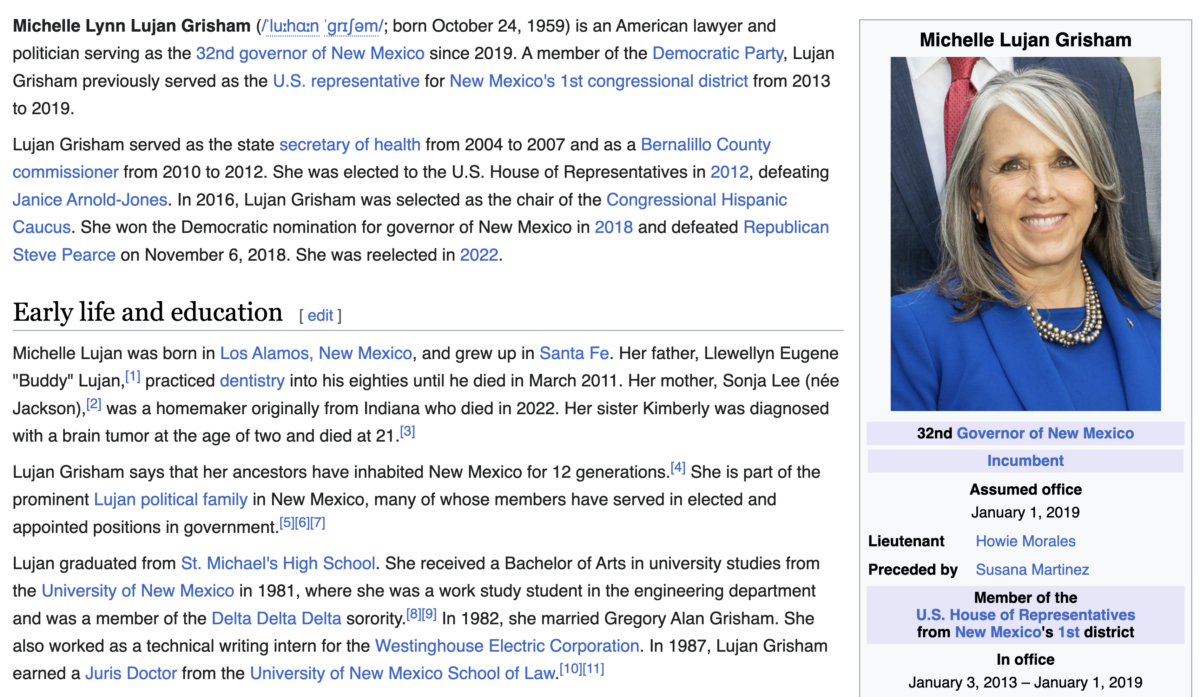 https://en.wikipedia.org/wiki/Michelle_Lujan_Grisham

52 months and days *Government = 52 & 47 *Authority = 52 & 47
Also, notice the killing is just south of the 38th state, Colorado.
Colorado = 38 & 83
Murder = 38 & 83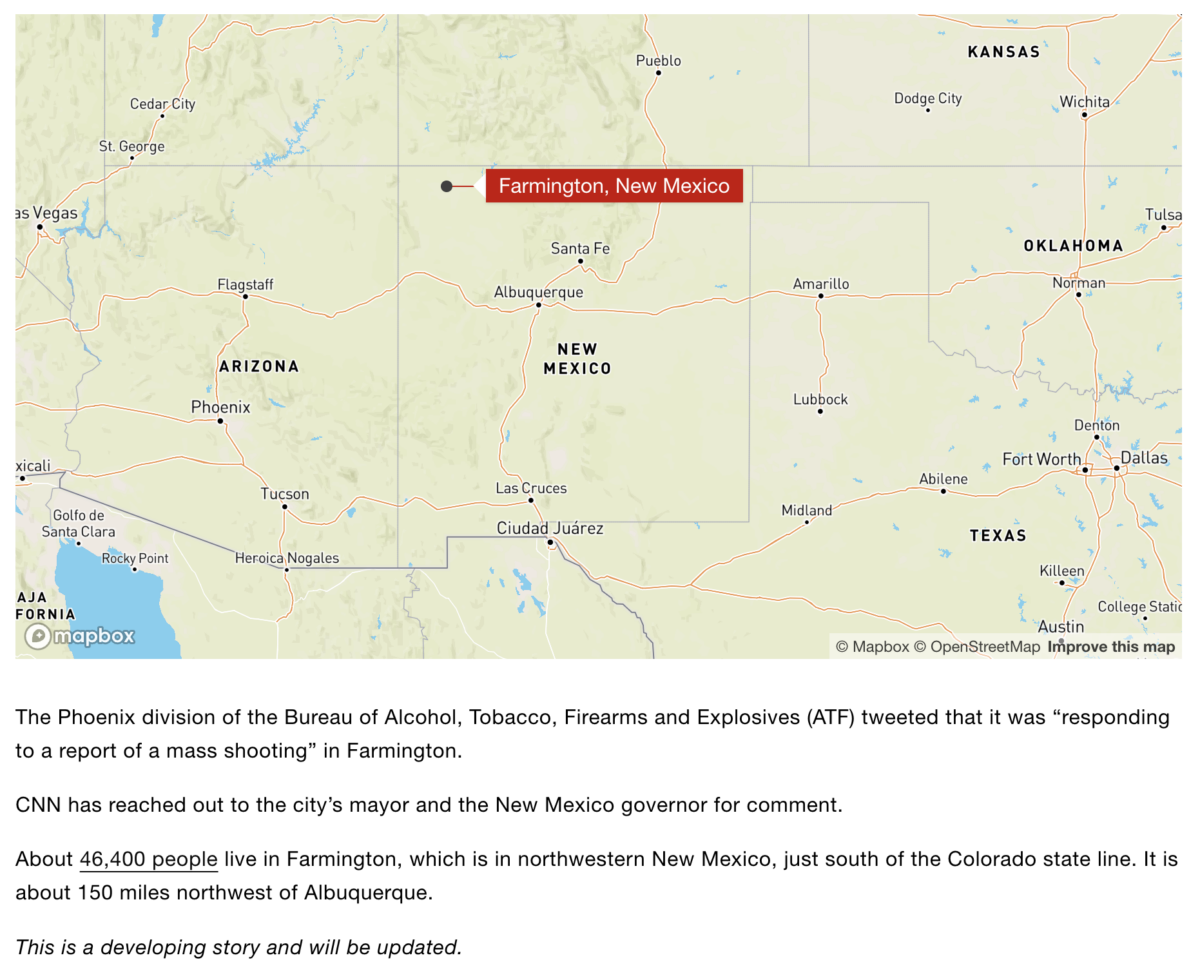 This comes 159 days after the Aztec High School shooting anniversary, December 7.
Aztec High School = 159
Mass Shooting = 159
Scottish Rite = 159