Athens-Clarke County Police Department issues arrest warrant for Jalen Carter, Georgia football player, March 1, 2023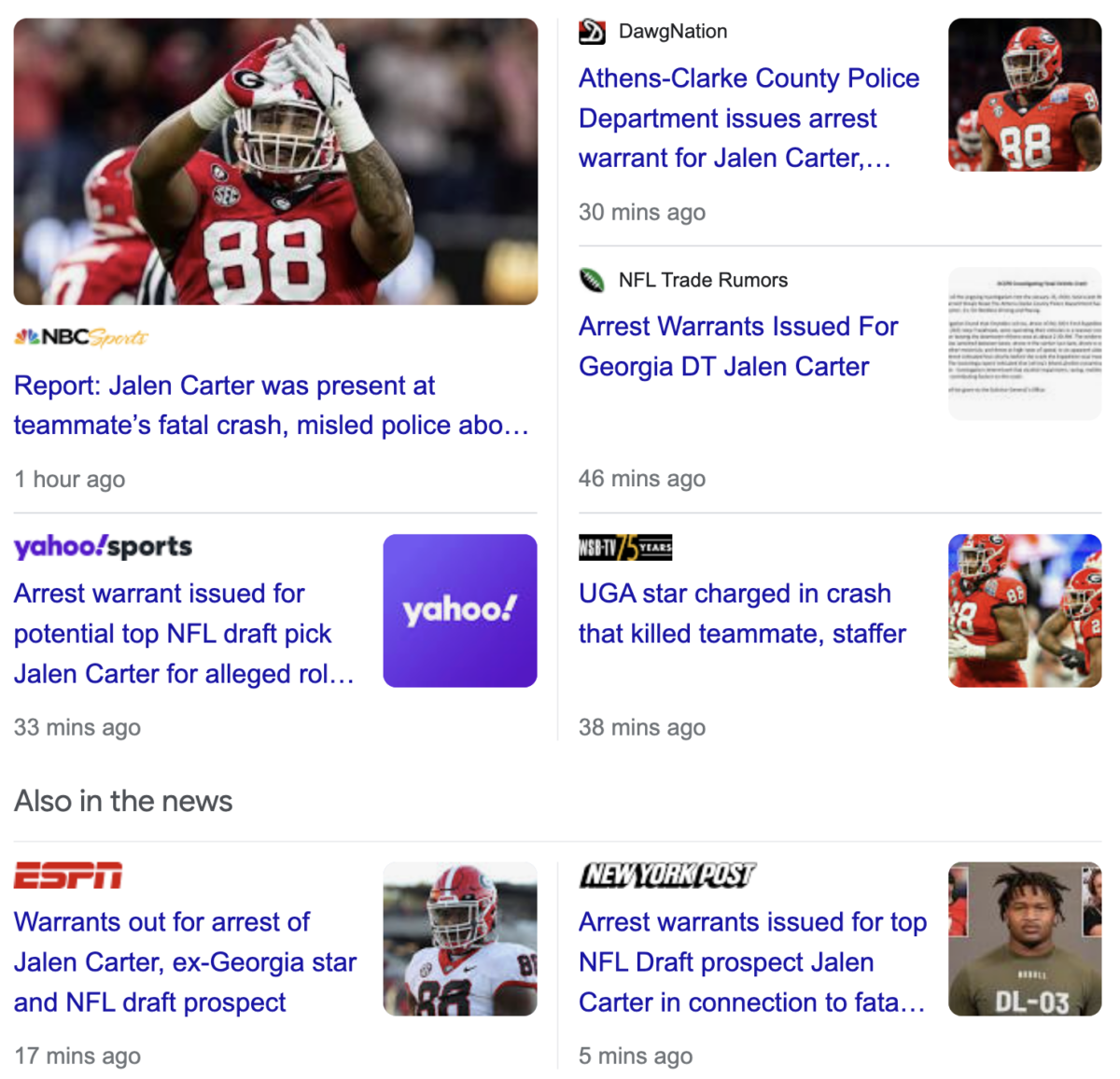 Read about Devin Willock's January 15, 2023 death here.

The accident was January 15, after Georgia's mega 15 ritual in the college football championship six days earlier. That was 79-days before Jalen Carter's upcoming April 4 birthday, and today, March 1, also 34-days before his upcoming birthday.
Murder = 79 / 34




Devin Willock = 139 (34th prime)
Keep in mind Jalen Carter is very similar to Jimmy Carter, who is on his deathbed. And funny enough, today is 151 days after Jimmy Carter's birthday, similar to the accident coming on 15/1, the 15th of January, 2023.


Chandler = 151 (the woman who died)
FYI, his 4/4 birthday is also fitting for 'Georgia,' the land of MLK, who was killed on 4/4. Keep in mind the fatal accident was on MLK's birthday, January 15. (Killing = 115)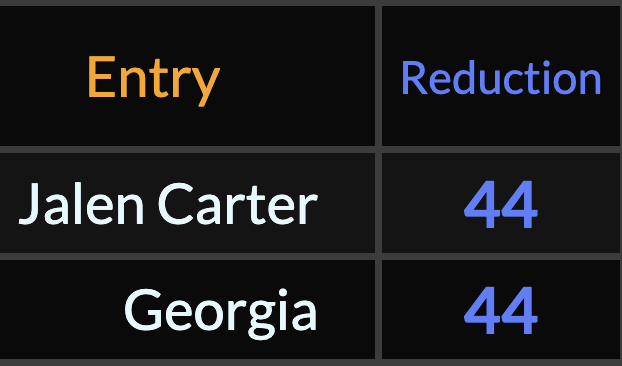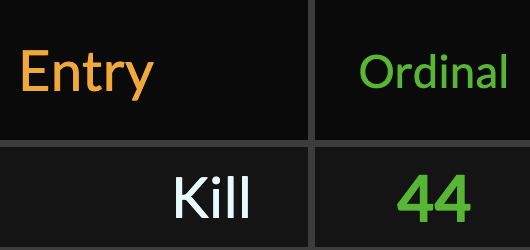 It goes with this ritual coming on a Wednesday.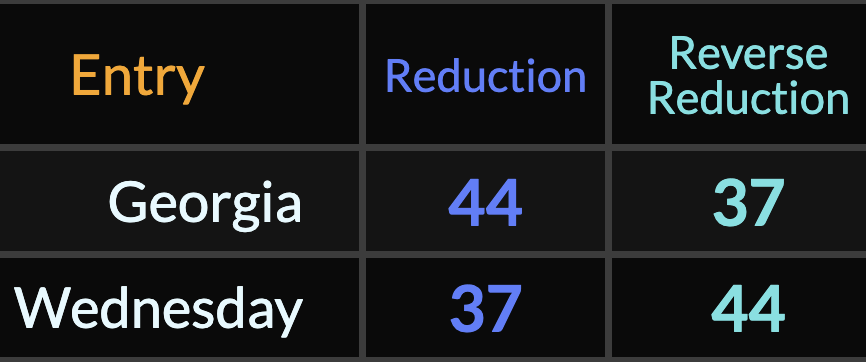 Also noteworthy, today is 68-days after Kirby Smart's birthday.



Recall, Chandler LeCroy was born on June 8, or 6/8.
Championship = 68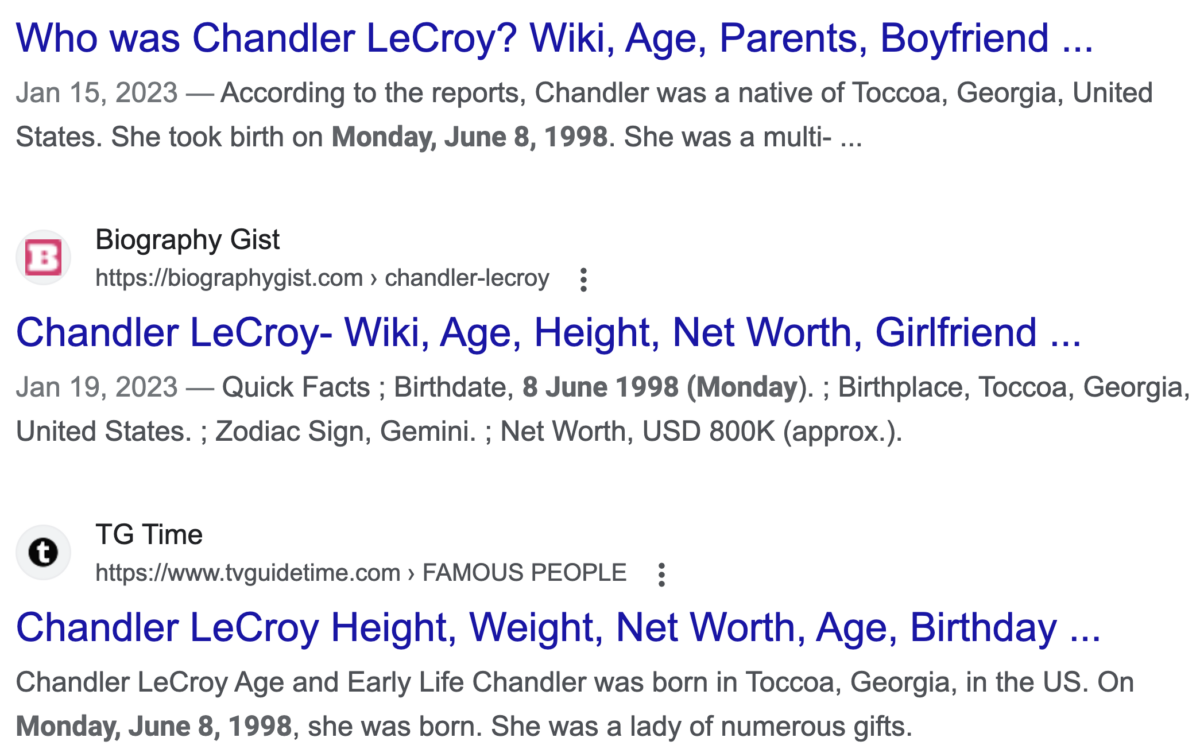 And as for this coming on the first day of March.
Carter = 29 / 43
March = 29 / 43
Football = 29 / 43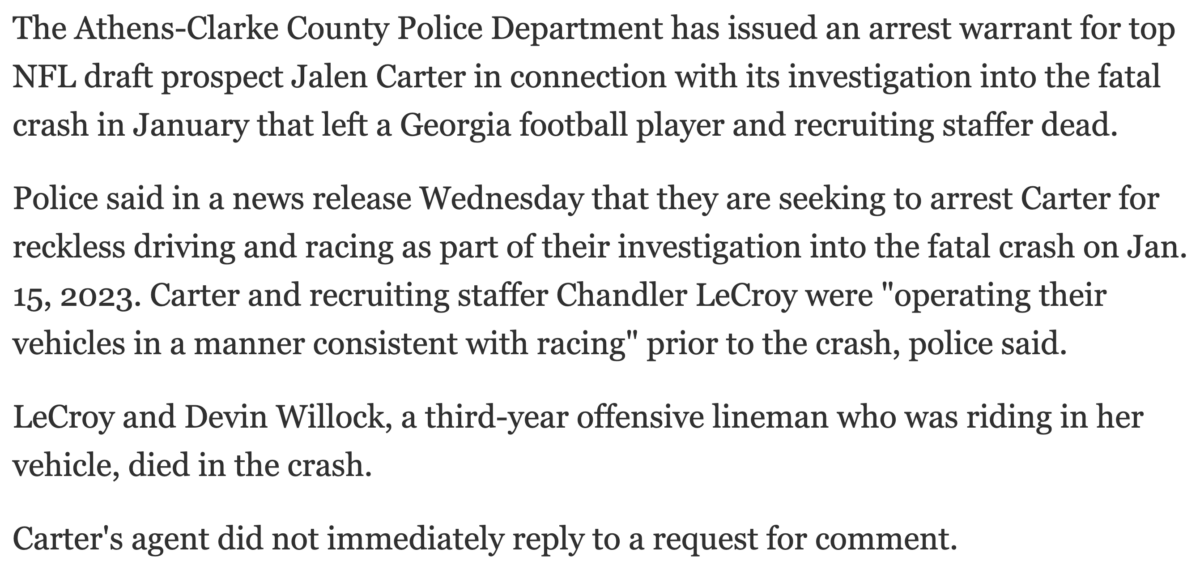 https://www.usatoday.com/story/sports/ncaaf/2023/03/01/jalen-carter-arrest-warrant-georgia-fatal-crash-nfl-draft-prospect/11373214002/?csp=chromepush