AT&T and Verizon delay 5G C-band rollout until January 5, 2022, the 666th day of pandemic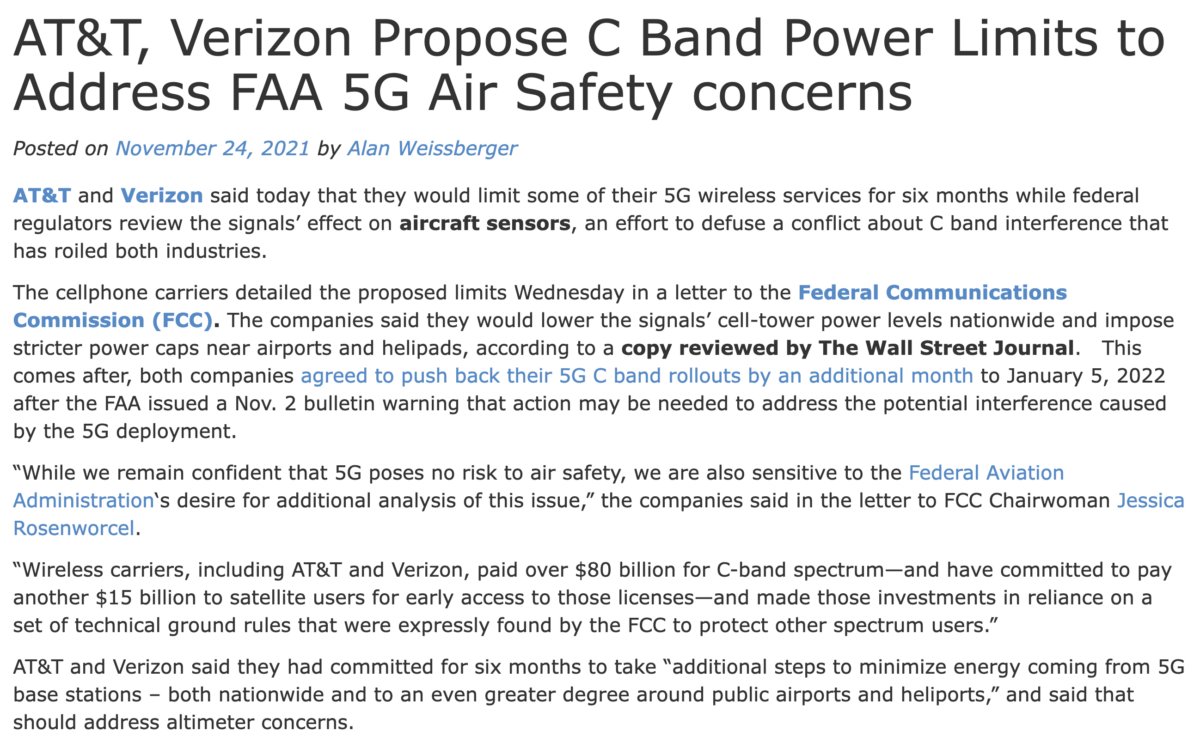 From March 11, 2020 to January 5, 2022, is a span of 666-days.
Keep in mind the 5G rollout for C-band is on the 5th day of the year.
We'll see if a lot of speculation in the truth community about what could happen with 5G plays out. I have to admit, the timing is very curious. And like I wrote about in Number Games, 5G and the pandemic are definitely part of the police / surveillance state that is being built for the people of the world.

Computer = 666
Internet = 666
Vaccination = 666
Mandatory = 666
Recall HR 6666, the contact tracing bill.