AT&T and Verizon delay 5G rollout near airports to January 19, 2022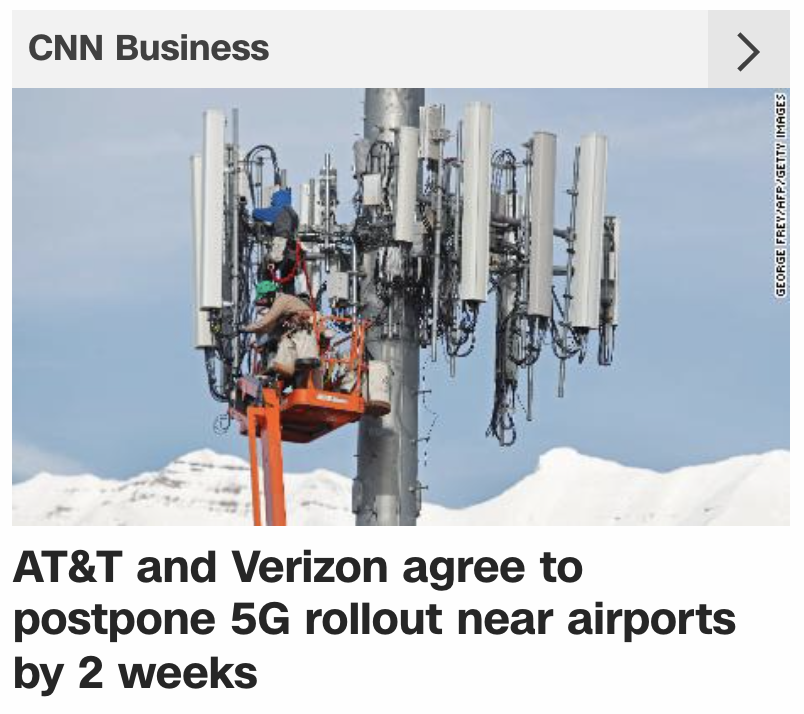 Comical.
Notice the new date for the 5G rollout near airports is January 19, or 1/19.
That's a date that is remarkably similar to 11/9, September 11.
Of course, after September 11, the PATRIOT Act came along, which allowed Big Brother to spy on Americans through their phone.
Also, that date will have 42 numerology.
1/19/22 = 1+19+22 = 42
Computer = 42
Internet = 42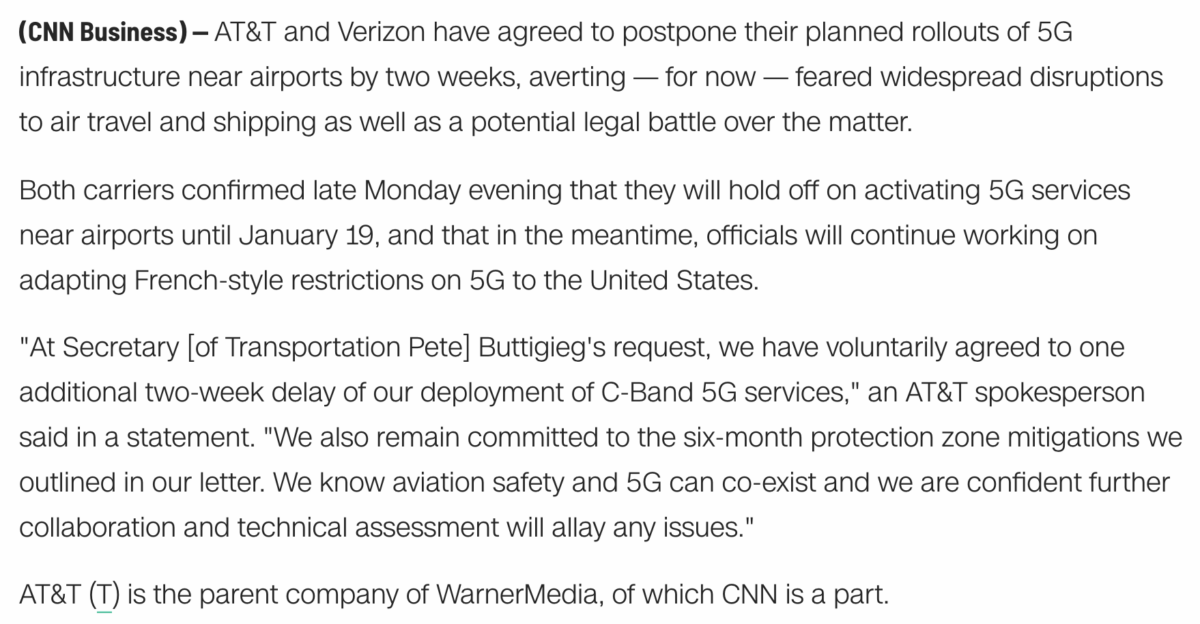 https://www.cnn.com/2022/01/03/tech/att-verizon-5g-rollout-postpone/index.html