Authorities reduce death toll to 97 in Maui, September 15, 2023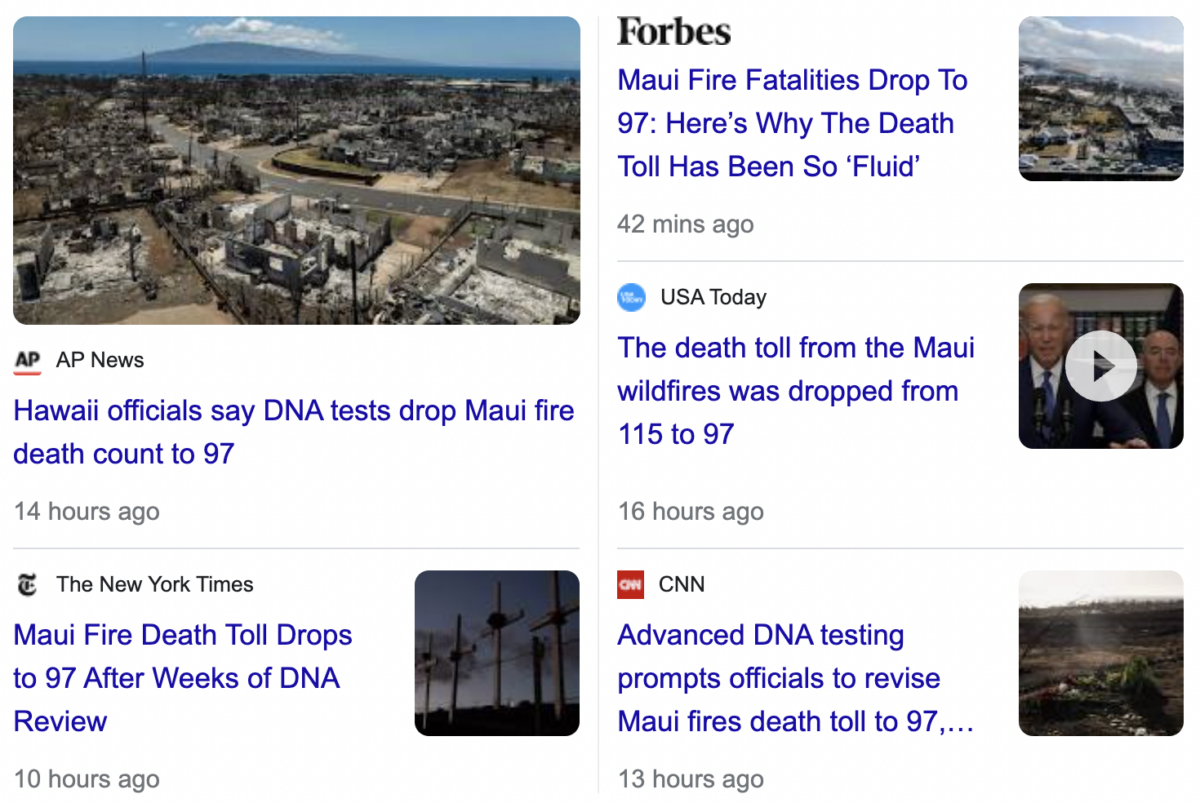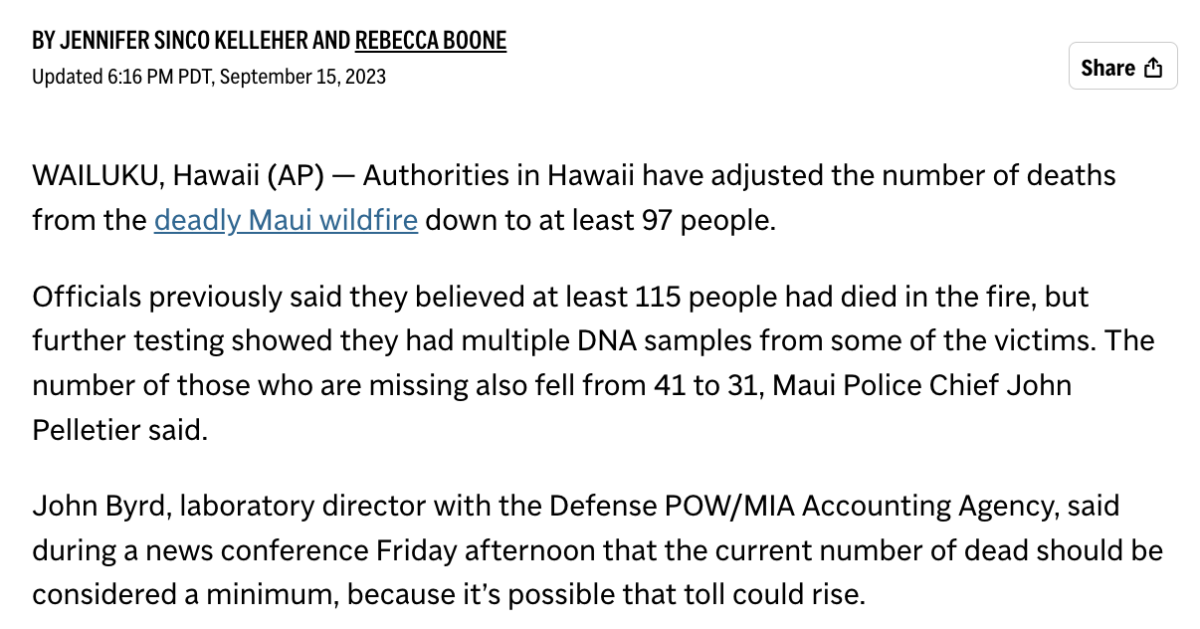 https://apnews.com/article/maui-hawaii-wildfire-death-toll-3dc505d4d83b6af5ee01fdaf173c4f01
This adjustment to 97 deaths came 38 days after the fires began on August 8.


Recall the deadly spread of the 'fire' was blamed on the 'hurricane' winds of Dora.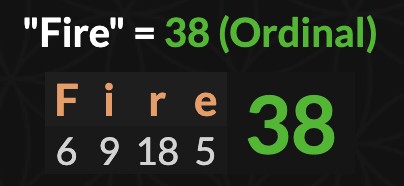 This also happened on the Jewish New Year, Rosh Hashanah. It goes with the Jewish Governor Josh Green, who was talking Green New Deal abroad when Hawaii burned up on his 247th day in office, while the United States of America is 247 years old.


He points out it is "day 38."