Balenciaga lawsuit news on November 28, 2022, the anniversary of Virgil Abloh's death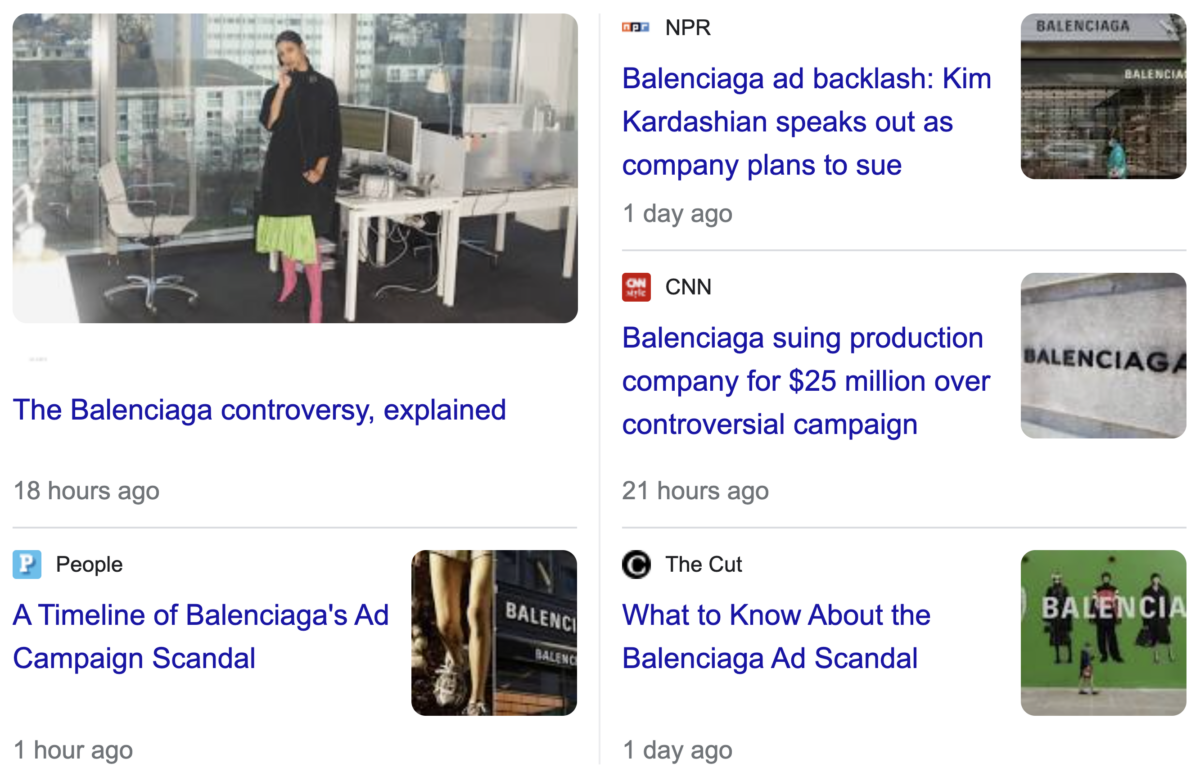 On 11/28/2022, we have a French related fashion company in the news, just like we did on 11/28/2021, when Virgil Abloh was dead, in connection to Kanye West, who is connected to Kim Kardashian, who is connected to Balenciaga.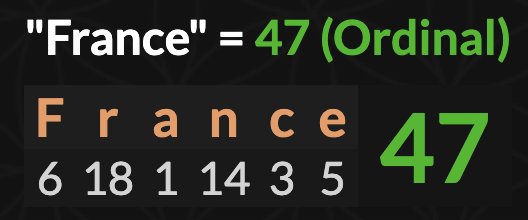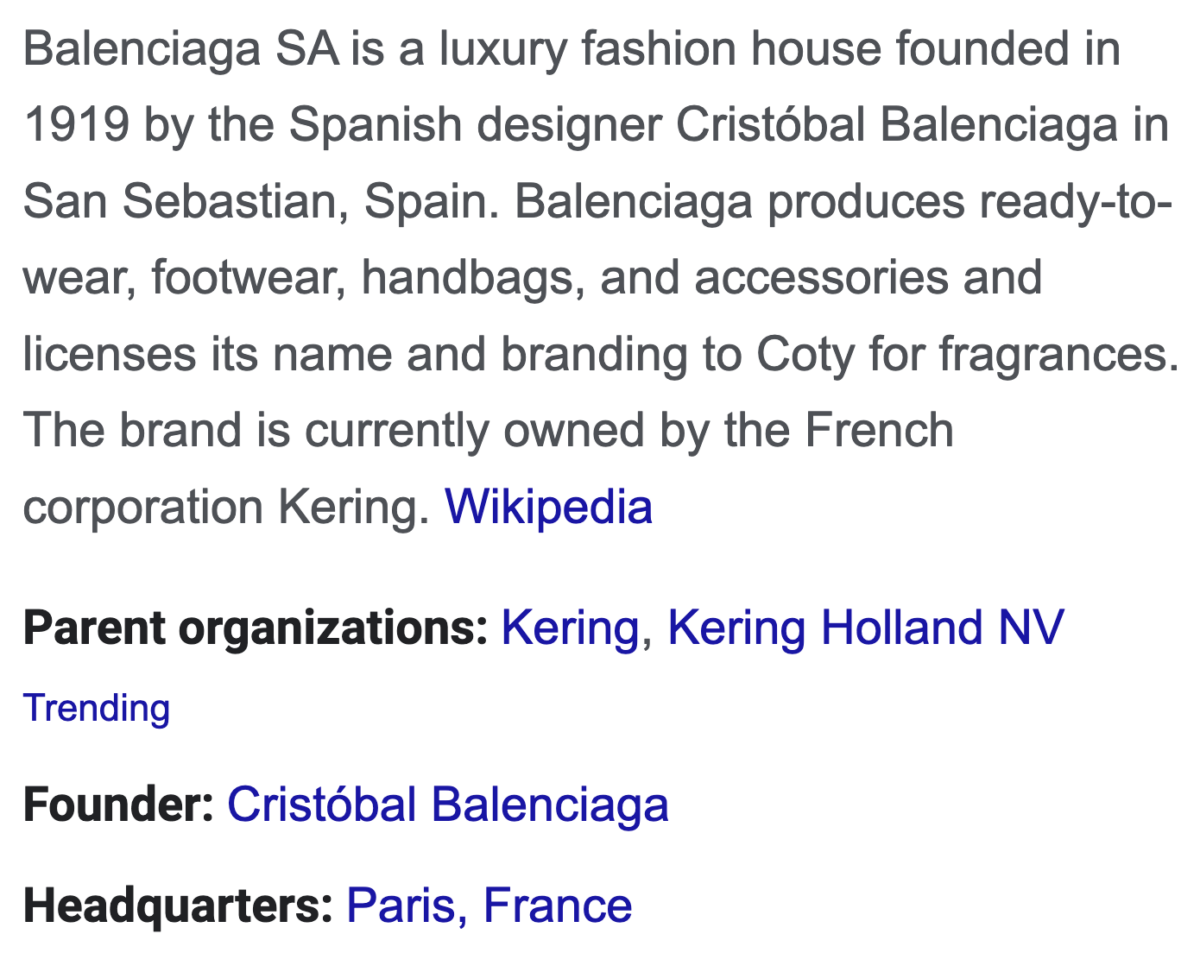 And the big buzzwords in this story are 'child pornography.'
Pornography = 153 / 144 / 72
Jesuit Order = 153 / 144 / 72
Child Pornography = 72
Keep in mind Kim Kardashian became famous through her porn video.
And read more about the 2008 United States v. Williams case here.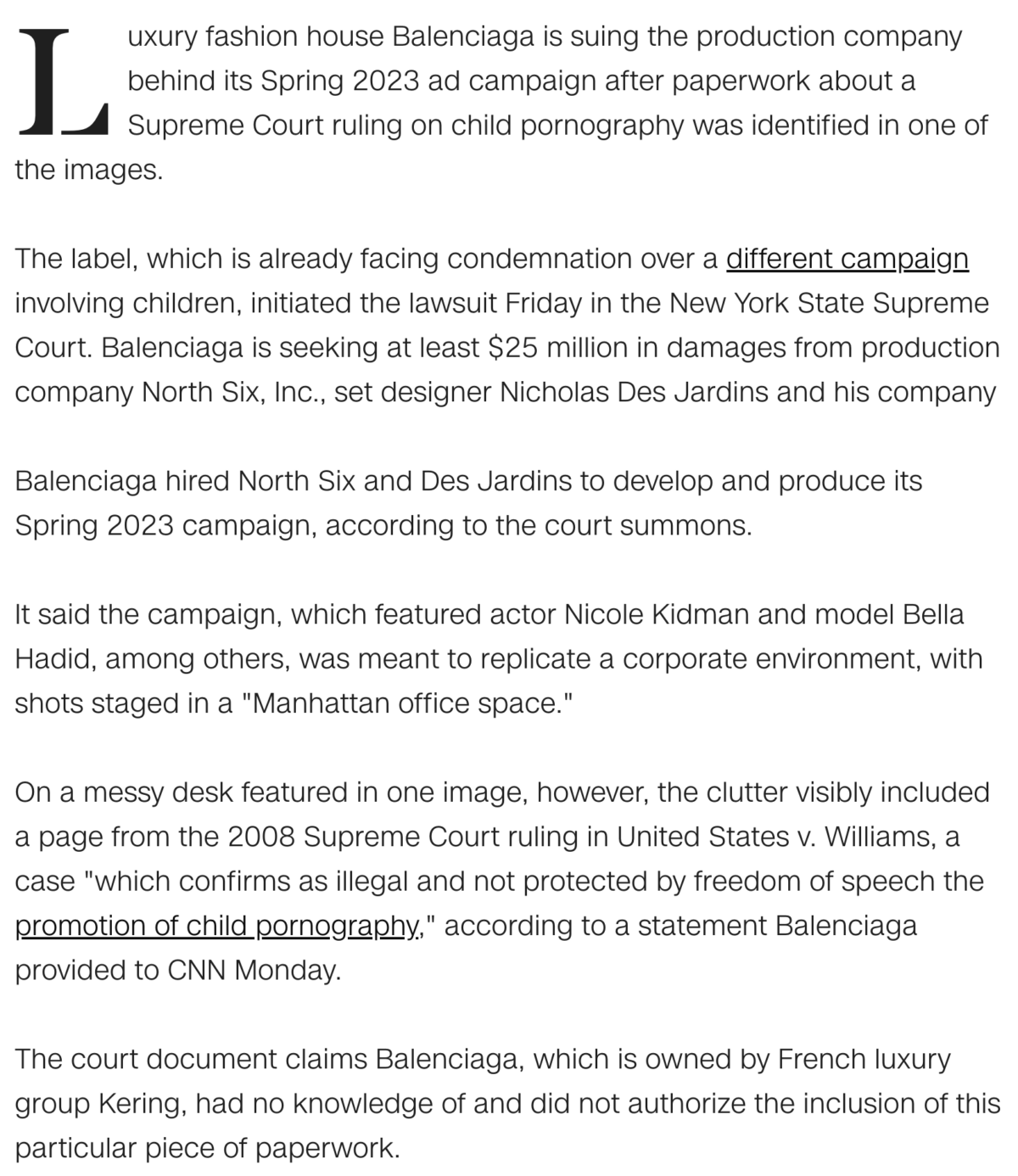 https://www.cnn.com/style/article/balenciaga-lawsuit-controversial-campaign/index.html