Barack Obama's personal chef, Tafari Campbell, found drowned in Martha's Vineyard, July 24, 2023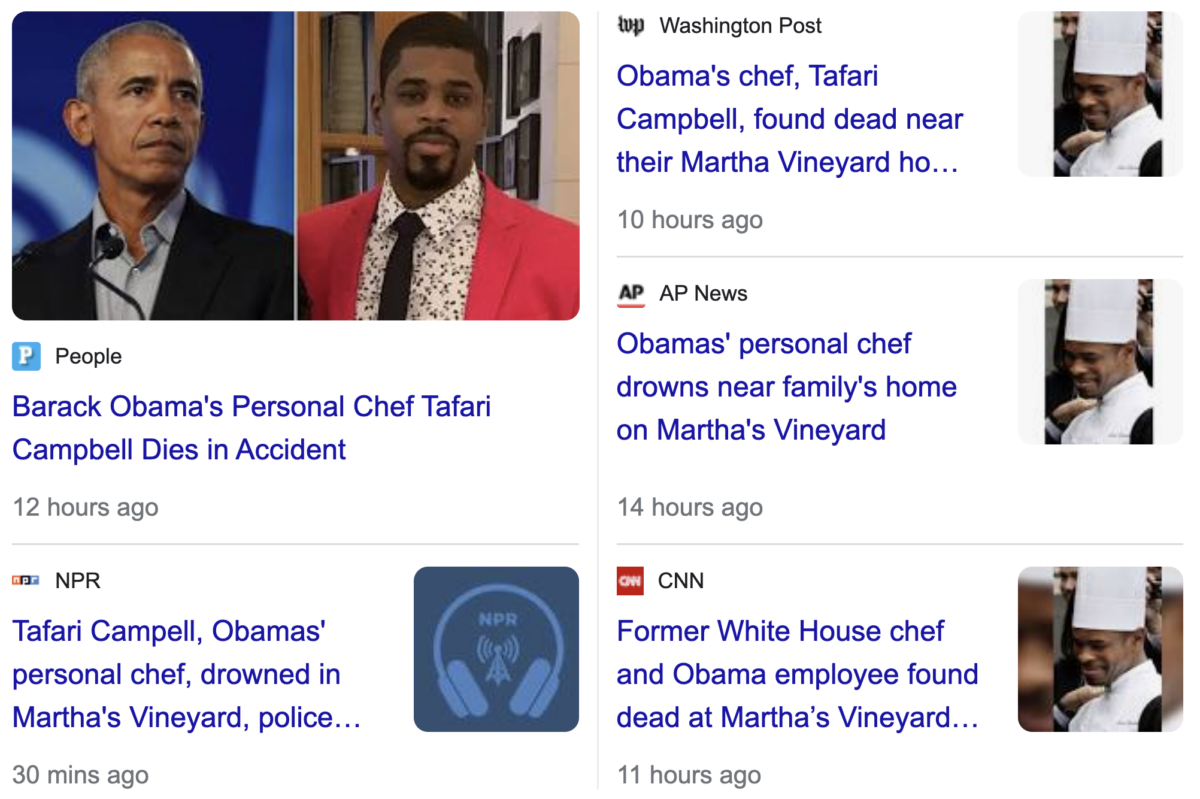 Recall, Obama became President for the first time after winning the 56th US Presidential Election.
Tafari Campbell = 56
Black Lives Matter = 56
Society of Jesus = 56
Washington DC = 56
He was the first 'black' US President. And in this case, his personal chef was pronounced dead 11 days before his upcoming birthday on August 4, 2023.
Black = 11
His first and surname also goes with Obama being #44.
Campbell = 44
Tafari = 44
The date he was declared drowned was fitting.
7/24/2023 = 7+24+20+23 = 74
Drown = 74
Recall the recent drowning death of Ryan Mallett, the 74th pick of the NFL Draft.
The search for his body began on Sunday, the 23rd of July.
2, 3 & 7 are the prime factors of 42
42 and black history
Jesuit = 42
Sunday was also 187 days after Michelle Obama's 59th birthday.
Society of Jesus = 187
Washington DC = 187
187, homicide code
Will she run for the 60th US Presidential Election? She will turn 60 in 2024.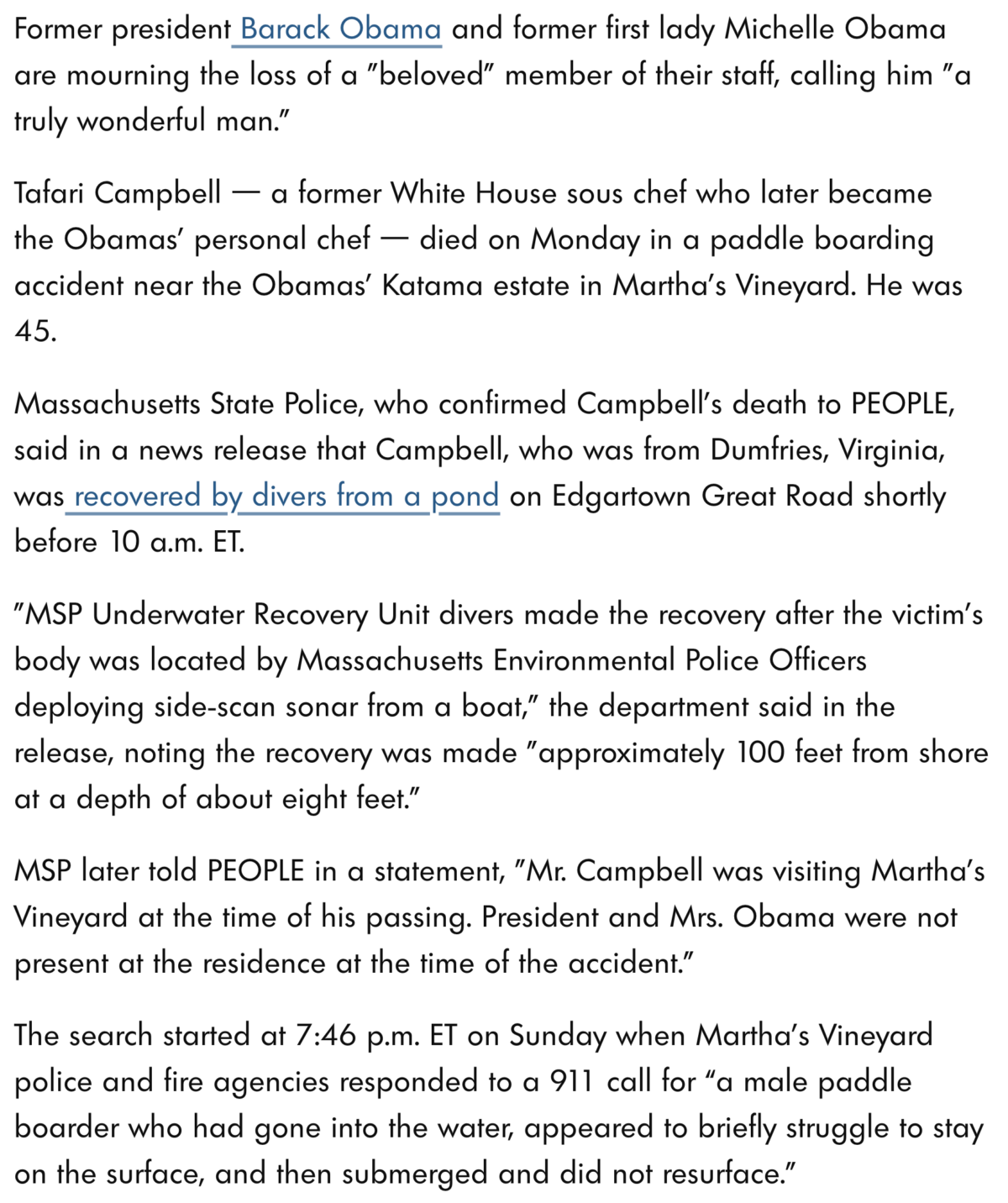 https://people.com/barack-obama-personal-chef-tafari-campbell-dies-accident-7564969
It turns out there is a 9/11 joke in this as well. Tafari had Twin sons, that are age 19.
Tafari Campbell = 119