Benny the Butcher puts out tribute song to Buffalo Tops shooting, June 6, 2022, by the numbers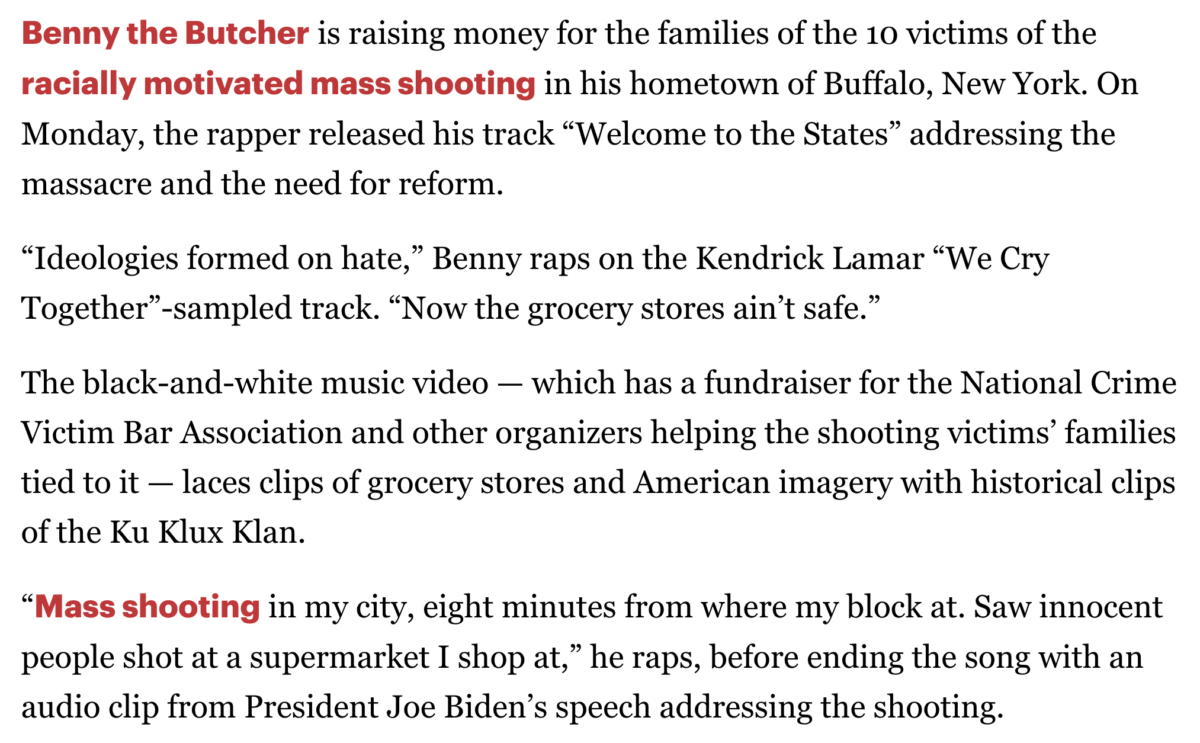 Link.
Notice, this story broke on Monday, June 6, 2022.
Mass Shooting = 66
Welcome to the States


It broke on a date with 54 numerology.
6/6/2022 = 6+6+20+22 = 54
Jesuit Order = 54
And it broke 191-days after Benny the Butcher's birthday.
Society of Jesus = 191
Active Shooter = 191
Keep in mind he is 37.
Shooting = 37
And keep in mind the shooting came on Israel's 74th birthday.
Jeremie Pennick = 74 (Benny's birth name)
White Supremacist = 74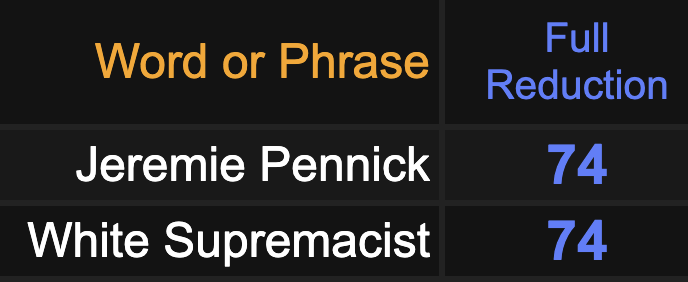 Read more about the 'White Supremacist' 74 code here.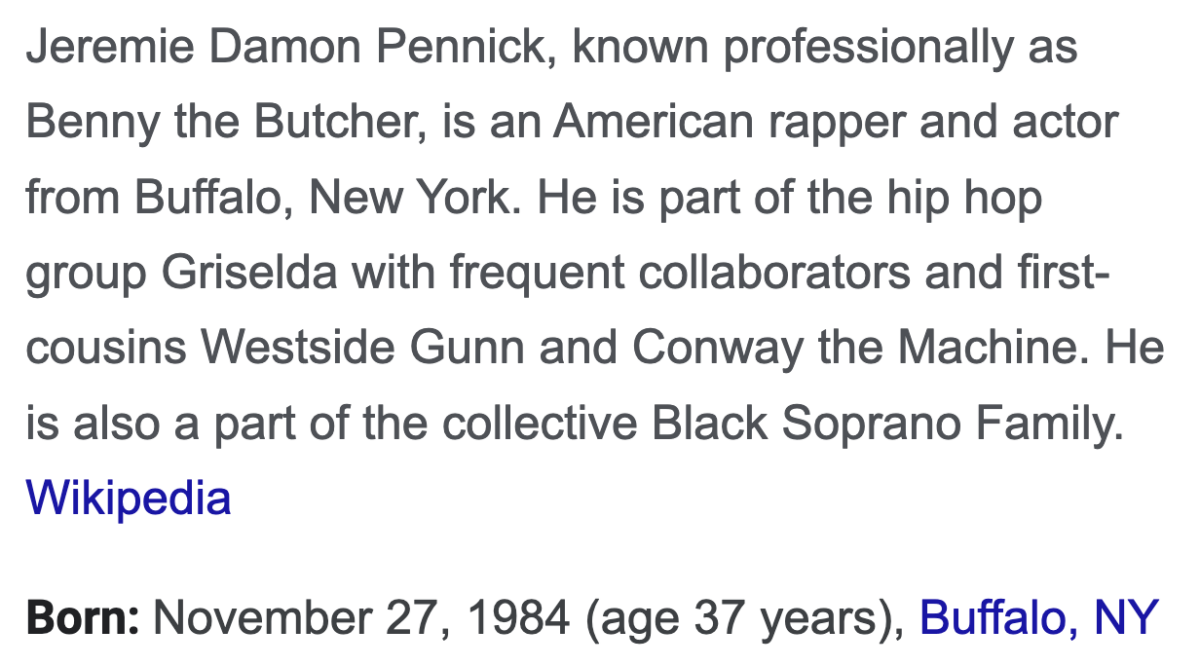 The shooting happened 56-days before the anniversary of the store opening on 7/9.
-The store opened on OJ Simpson's 56th birthday (He is 74 now)

And again, 'active shooter' is 191 and 74.

And the shooter is Payton S. Gendron, 187 and 191.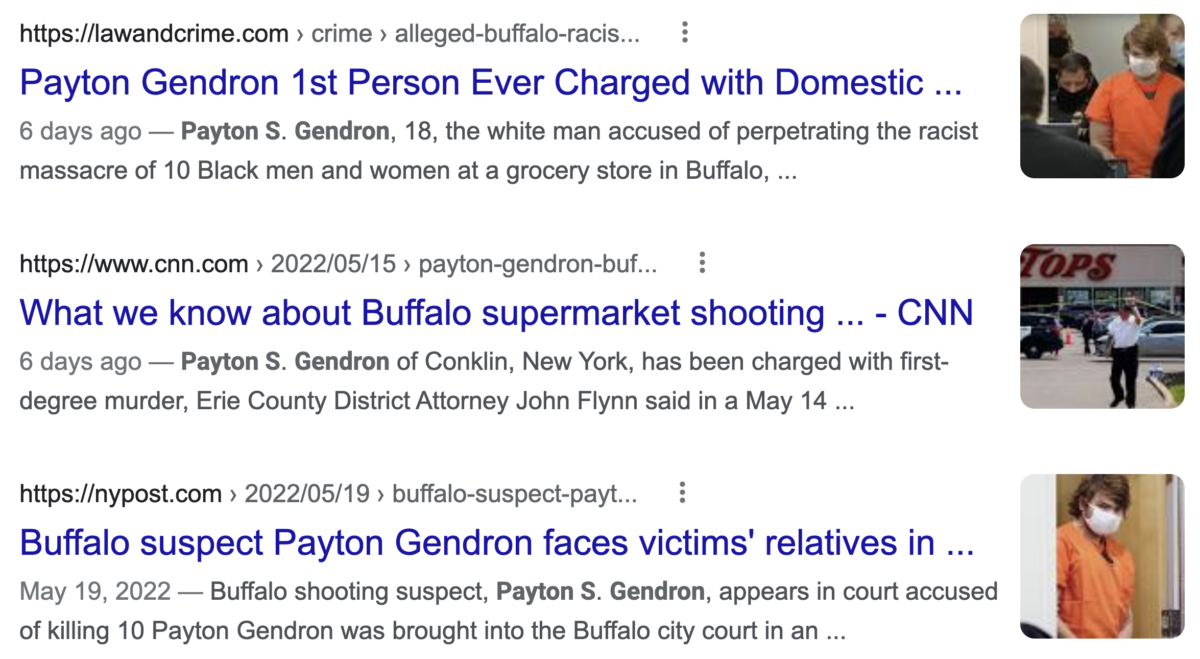 Read more here.
And with regards to the video, notice this part.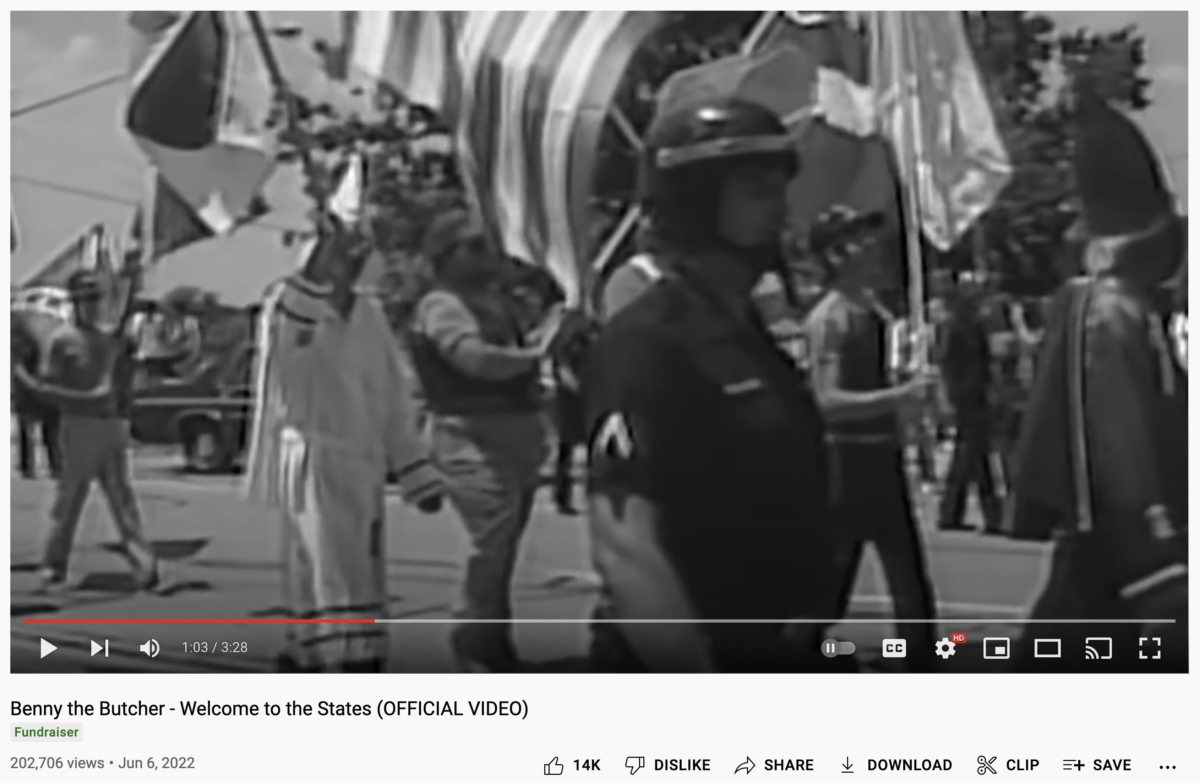 KKK = 33
Police = 33
Order = 33
Secrecy = 33
Masonry = 33
-Rodney King beating on 3/3
-Buffalo shooting 33-weeks after Mayor's birthday
-New York Subway shooting 33-weeks after Hochul's birthday
-And the list goes on…